James Franco Says Multiple Man Will Take X-Men To A 'New Genre'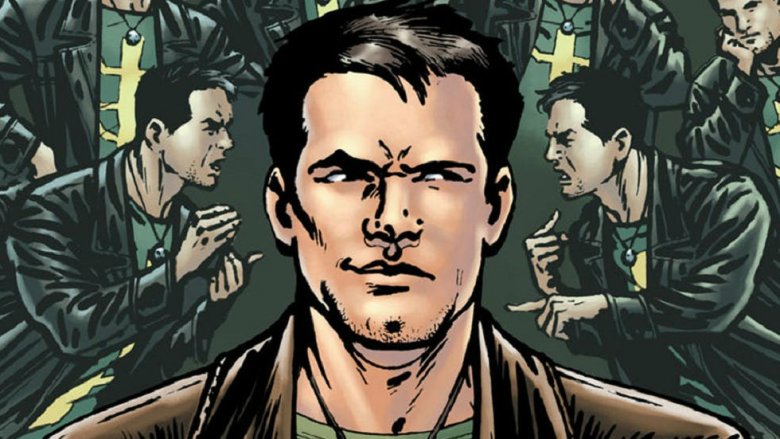 Marvel
James Franco says a lot of things, and sometimes he does it in the accent of The Room's Tommy Wiseau. But he's got some big plans for his entry in the X-Men movie universe.
A few weeks back, it was reported that Franco will star in an adaptation based on the Marvel character Multiple Man. He recently confirmed to The Hollywood Reporter that he'll produce and star in an X-Men movie, and although he didn't mention Multiple Man by name, Franco did say that the film won't be like anything we've seen before.
Speaking about Ramon Films, the company he created with his brother Dave Franco, he said, "Our bottom line MO is, how can we push this into new ground? A little bit, but still make it entertaining? What I love about what Simon Kinberg and Fox and the X-Men people have done with Deadpool and Logan—it took a while to get there, maybe 10 years—but they are going to go hard R. And we're going to take this superhero thing and really just push it into a new genre. So we're working with Simon Kinberg on an X-Men property."
Franco stressed that everything is still early in the development process, so there aren't many more details yet.
Multiple Man, otherwise known as Madrox, debuted in a 1975 issue of Fantastic Four and faded into the background for many years. A mutant who can split himself into many duplicates, he became a regular in the X-Factor series of the early '90s. More recently, Marvel revived the character as a private investigator working on mutant-specific cases while dealing with his own multiple personalities.
It's not clear which version of the character Franco will tackle (and it's not even a certainty that it'll be Multiple Man), but it definitely sounds like the movie will have a dark and adult tone similar to Deadpool instead of the family-friendlier one of the flagship X-Men series. 
Of course, the X-Men movie universe is going in all sorts of directions these days. Josh Boone's upcoming take on The New Mutants is inspired by horror movies and the Gambit flick starring Channing Tatum is believed to be unconventional. 
There's no release date for Franco's movie yet, but we'll keep you posted.