James Franco To Star In Marvel's Multiple Man Movie For Fox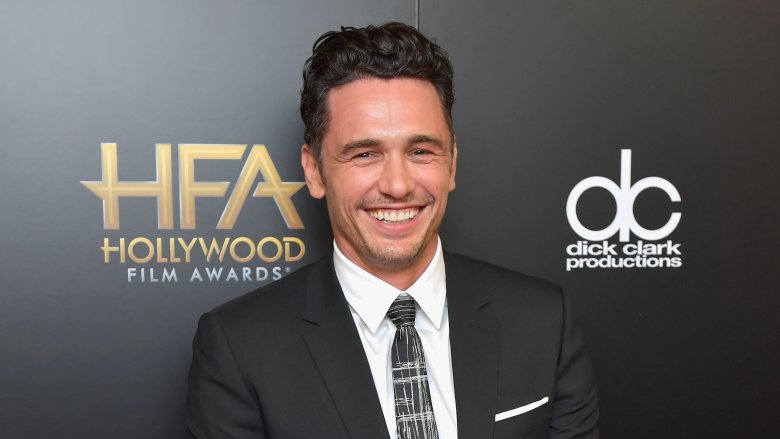 Getty Images
Fox is continuing its expansion of its X-Men and Marvel mutant properties in new and strange directions, this time bringing James Franco on board to star in a movie about Jamie Madrox, the Multiple Man, according to a report by Deadline.
The movie, as-yet-untitled, is being written by Allan Heinberg, who previously wrote the script for this summer's Wonder Woman, and will be produced by longtime X-Men producer Simon Kinberg. Franco's Ramona Films will also produce.
The Multiple Man project is being developed due to discussions Kinberg and Franco had during the production of The Hardy Men, a film also in the works for Fox centering on grown-up versions of teenage detective duo the Hardy Boys.
As a comics character, Madrox is a mutant who has the ability to split himself into many duplicates—as many as he needs, depending on the comic. Versions of the character have made small appearances in the X-Men film series, but he's never had a central role until now.
Interestingly, Madrox was never really a member of the X-Men, aligning with them as a good guy but never joining up with the team. Instead, he's most commonly associated with a team of mutants called X-Factor, which in 2005 was reimagined as a detective agency called X-Factor Investigations by the writer Peter David.
With Fox pitching its upcoming New Mutants as a horror movie with a suitably frightening trailer, and Deadpool continuing to frolic in the fields of goofy profane comedy, is the studio taking a similar genre approach with this project and making the movie a detective story?
It remains to be seen. Initial reports only refer to the movie as being about Multiple Man, but if the goal is to set the character up for more adventures to come, centering it on X-Factor could be the way to do it.
We'll know more about this and other upcoming comic book projects at Fox soon. In the meantime, you can check out Franco in his latest directorial effort The Disaster Artist, opening in select theaters on December 1. Check out the final trailer here.