Are Game Of Thrones' Sophie Turner And Maisie Williams Friends In Real Life?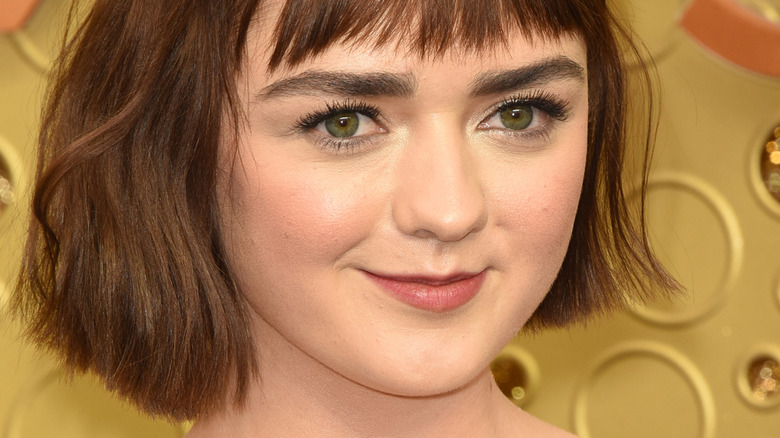 Kathy Hutchins/Shutterstock
In the highly-popular "Game of Thrones," the HBO adaptation of George R.R. Martin's "A Song of Ice and Fire" book series, it can be argued that the Starks are the most pivotal of the Great Houses. The series premiere focuses on the noble family that resides in the northern region known as Winterfell. It is Eddard "Ned" Stark's (Sean Bean) execution that causes Westeros to be catapulted into a long-running war and sets off a chain that leads to tragedy for everyone in his immediate family, including Catelyn (Michelle Fairley), Robb (Richard Madden), Jon (Kit Harington), Sansa (Sophie Turner), Arya (Maisie Williams), Bran (Isaac Hempstead-Wright), and Rickon (Art Parkinson). 
From the get-go, it becomes clear that Sansa and Arya are two very different sisters. While Sansa enjoys traditionally feminine things such as dresses, fairy tales, and sewing, Arya would rather get dirty and play with swords. These differences cause the girls to clash, leading to a rather violent disagreement on the Kingsroad. During their time in King's Landing, they barely acknowledge each other, and soon, they are separated after Ned's public beheading and do not meet again until Season 7. 
Because Sansa and Arya do not get along and do not have many scenes together, it raises the question of whether Turner and Williams are actually friends in real life. The answer is — yes! 
They have matching tattoos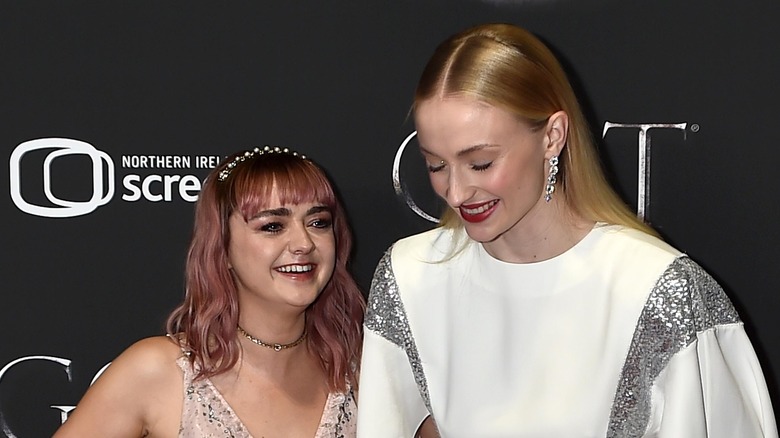 Charles Mcquillan/Getty Images
Sophie Turner and Maisie Williams spoke about the final season of "Game of Thrones" on "Good Morning America." In addition to talking about their time on the show and the souvenirs they took with them, they were asked about their relationship and the matching tattoos on their forearms. The date, August 7, 2009, represents the day they were both cast in the hit series and, at that point of the interview, 10 years into their strong friendship. 
The girls were also asked about their reunion as Sansa and Arya, the characters having been separated since the first season. "I don't think anyone liked it other than us," Turner revealed. Maisie confirmed that they spent a lot of time on set laughing and goofing off, though she admits "we could've taken it more seriously," especially when others were trying to get into character for their scenes. 
After the end of "Game of Thrones," Turner and Williams remained as close as ever. Though Williams was not present during Turner's Vegas wedding to Joe Jonas, she was one of two maids of honor at a larger ceremony in France, People revealed.