The Major Souvenir Sophie Turner Kept From Game Of Thrones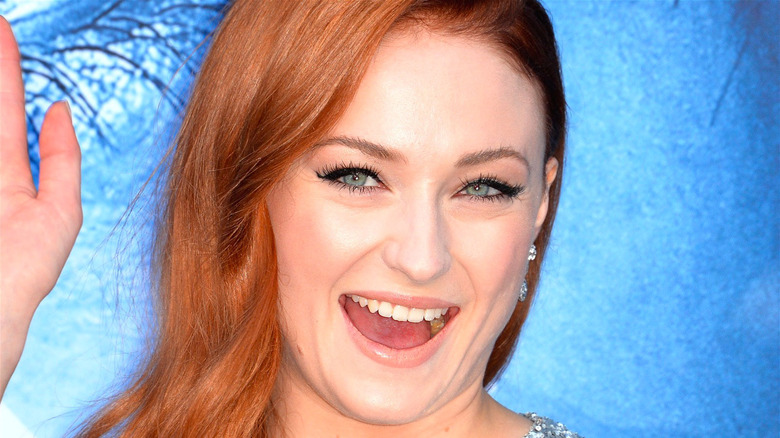 Featureflash Photo Agency/Shutterstock
Whatever side you stand on when it comes to the end of "Game of Thrones," there's no question that HBO's first dance with dragons and epic back-stabbing fest was like nothing television audiences had ever seen before. A lot of it was thanks to the incredible cast that helped bring series author George R.R. Martin's massive story to life, some of whom were lucky enough to make it as far as the last episode alive.
As much as seeing the finish line of the show was a sought-after reward for some of the cast members, there were some cast members who were keen to take a more physical reminder of their time on the HBO fantasy series home once production wrapped. Jon Snow actor Kit Harington (recently seen making his mark in Marvel's "Eternals") still has a statue of his character from the show, according to The Independent. Maisie Williams, who played Arya Stark, has the leather jacket she wore in the series (per PopCulture.com).
In the case of Sophie Turner, she left the show with what might be one of the best items. The "Game of Thrones" memento she brought home was something she interacted with early on in the show's run and which demanded a lot of care.
Sophie Turner gave her direwolf a forever home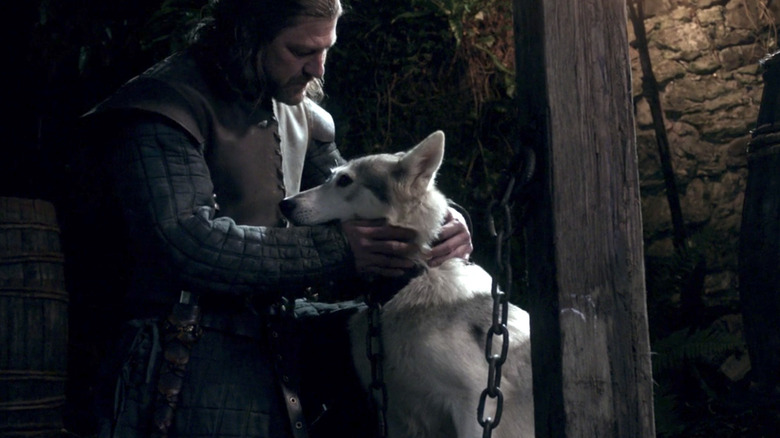 HBO
In the first episode of "Game of Thrones" Season 1, all of the Stark children are given a direwolf, the oversized canine that is the sigil of their house, after Jon Snow (Kit Harington) implores Ned Stark (Sean Bean) to distribute a litter of pups to his children. Ultimately, very few of these survive the show's entire run, with Sansa's (Sophie Turner) direwolf, Lady, becoming the first casualty. Lady is sacrificed in place of Arya's own pet, who escapes punishment after biting Joffrey Baratheon (Jack Gleeson). Thankfully, the husky that played Lady in the show had a much happier fate, thanks to her on-screen owner.
In a 2013 interview with The Coventry Telegraph, Turner grew very attached to her "Game of Thrones" four-legged friend (named Zunni in real-life) to the point she ended up adopting the animal. In an interview with Harper's Bazaar (as reported by Express in 2019), Turner revealed that "Zunni was a terrible actor, really bad on set. She wouldn't respond to any of my calls, and everyone was ready to fire her, so we took her on when I was 14."
Zunni ended up living with Sophie's parents until she passed at the age of 11 but, thankfully, she has a far better life than the dangerous world of Winterfell.