Cobra Kai Fans Really Wish This Character Had More Screen Time In Season 4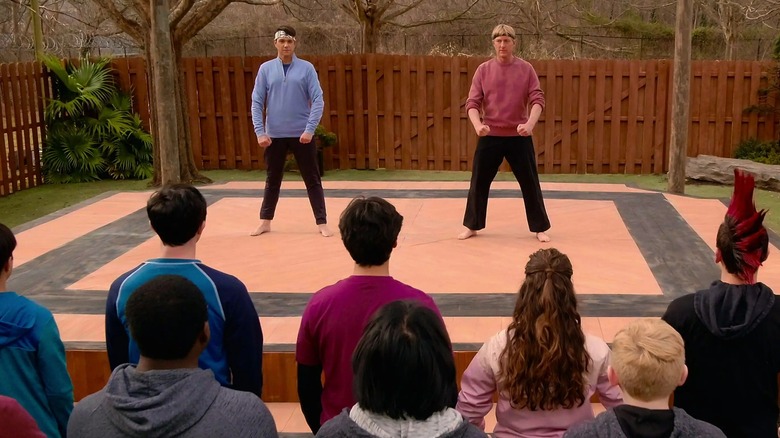 Netflix
As 2018, the year Season 1 debuted on YouTube Red, fades further and further into the past, "Cobra Kai" continues to pick up steam. Thanks to those who grew up loving the "Karate Kid" films, struck up an appreciation for their sequel series on its own, and everyone in-between, the program has had no trouble becoming a small screen favorite. If the hype behind the impending Season 5 isn't proof enough, then look no further than the response to the highly-anticipated Season 4, which dropped on Netflix at the tail end of 2021 to the delight of fans everywhere.
Despite the entertaining road to get there, "Cobra Kai" Season 4 ended on a down note, no matter how you look at it. Upon stealing the Cobra Kai dojo out from under John Kreese (Martin Kove), Terry Silver (Thomas Ian Griffith) begins his plan to expand it into a massive, merciless chain — enlisting a new sensei to help out — leaving Chozen Toguchi (Yuji Okumoto) and Daniel LaRusso (Ralph Macchio) no choice but to act. Meanwhile, Miguel Diaz (Xolo Maridueña) runs off to Mexico in search of his father with Johnny Lawrence (William Zabka), who's intent on bringing him back home. 
For as strong as "Cobra Kai" Season 4 turned out to be, that doesn't mean it's perfect. According to some fans, the batch of episodes could've used more of this character.
Hawk fans think he deserved more screen time during Season 4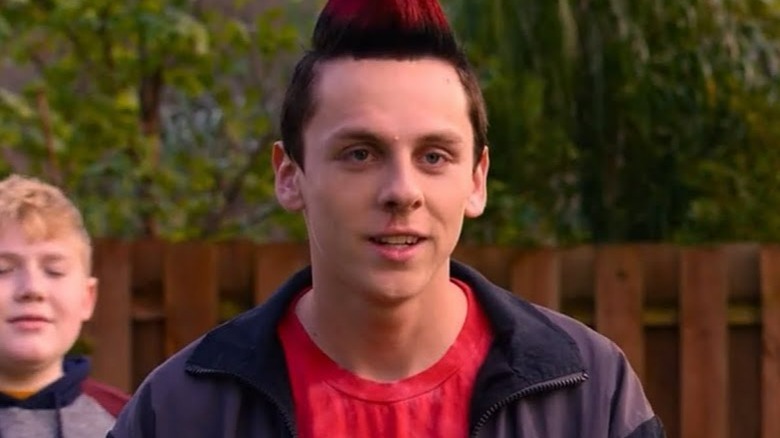 Netflix
Season 4 of "Cobra Kai" had a lot on its plate, with multiple storylines and characters worth exploring. However, in the eyes of Redditors such as u/Tweedo05, it's a shame that Eli "Hawk" Moskowitz (Jacob Bertrand, who initially found the character challenging) didn't get much time to shine throughout it all. They feel the show would've benefitted from seeing him train with Daniel and build up some camaraderie with his fellow students. After all, he's attempting to redeem himself for his past actions under the Cobra Kai banner, so it would've gone a long way in showing viewers how much he's changed since defecting.
We'll have to wait and see what Hawk will be up to and how much screen time he'll get come Season 5, but rest assured that he won't be relegated to a mere background player. Jacob Bertrand spoke to Hollywood Life in 2021 and teased that Hawk's status as the All Valley Karate Champion will come into play. "I think a lot of eyes are on him. He's got a lot to live up to. I think with that comes a lot of confidence," he revealed, also mentioning that whether he'll go by "Hawk" or "Eli" as he continues to reinvent himself is something we'll have to find out about once the next season premieres.
"Cobra Kai" Season 5 arrives on Netflix on September 9, 2022, and when it does, hopefully, we'll get more Hawk than we did last season.