Cobra Kai Fans Are Ready To See More Of This Duo In Season 5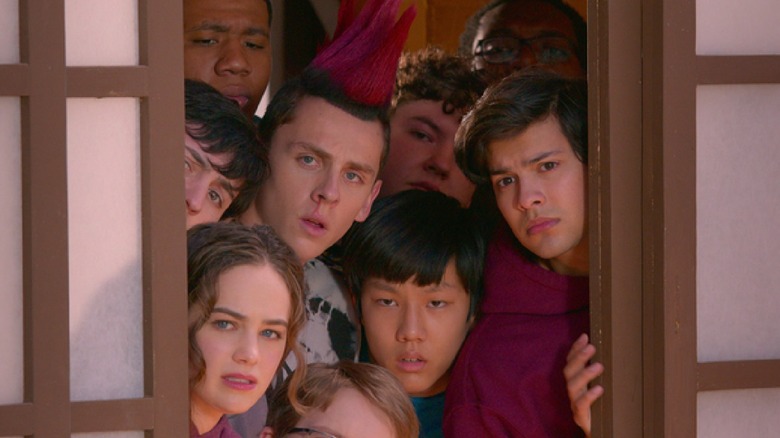 Netflix
The "Karate Kid" films from the 1980s and '90s comprise one of the most recognizable cinematic franchises out there — one that many still carry a great fondness for all these years later. Thus, YouTube and now Netflix have found great success with their sequel series, "Cobra Kai," which picks up decades after the original films and features some fresh faces alongside "Karate Kid" veterans. Its cast, coupled with the comedy-drama approach, has made the program immensely popular, hence why it has extended to four seasons and shows little sign of wrapping up anytime soon.
Not long after "Cobra Kai" Season 4 dropped in December of 2021, fans voiced their interest in Season 5. Luckily for them, Netflix announced it before Season 4 even made it to the small screen, so all they have to do is wait it out. Season 5 will arrive on September 9, 2022, and given how the previous season ended, there's a ton to look forward to. Daniel LaRusso (Ralph Macchio) and Chozen Toguchi (Yuji Okumoto) will ally to take down Cobra Kai, Johnny Lawrence (William Zabka) and Miguel Diaz (Xolo Maridueña) will travel to Mexico to find the latter's estranged father, and Terry Silver (Thomas Ian Griffith) will expand his Cobra Kai empire.
Amid all of these exciting storylines and more, fans are more than ready to see this duo come together in the next batch of episodes.
Fans are eager to see more from Robbie and Miguel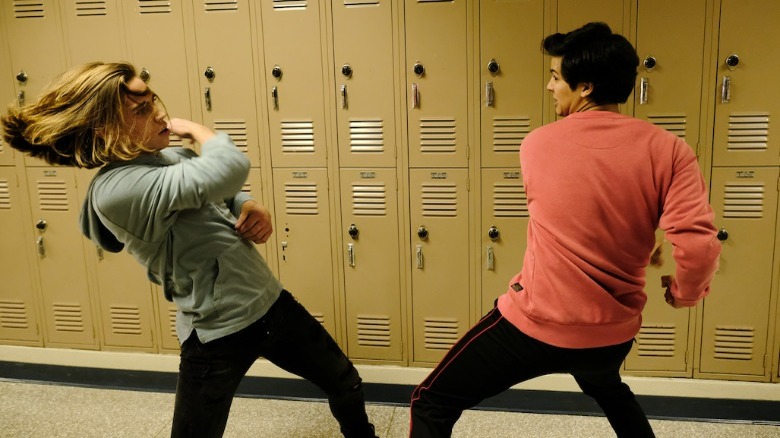 Netflix
A major theme on "Cobra Kai" is that of leaving the past behind to forge a new, better future. The most obvious instance of this in the story is the relationship between Daniel LaRusso and Johnny Lawrence, who've done a great job mending their fractured relationship that dates back to their teenage years. On the other hand, there's Miguel Diaz and Robby Keene (Tanner Buchanan): Johnny's surrogate son and his biological one who've been at each other's throats throughout the series. Reddit user u/Illustrious-Mood1554 and numerous others are highly interested in seeing where their story goes in Season 5.
While one might imagine that Robby and Miguel will continue their feud in Season 5, the trailer for the upcoming season hints at a much different dynamic. As the influence of Cobra Kai expands throughout California, it's forcing the creation of many unexpected alliances. We see Johnny and Chozen team up, as well as Robby and Miguel, as they seemingly train for the fight ahead. Of course, they'll have some squabbles before that, even engaging in a long-awaited rematch. Either way, "Cobra Kai" Season 5 promises plenty of Robby and Miguel interactions — for better or worse.
Robby and Miguel are two standout members of the "Cobra Kai" character roster, and their strained relationship holds much storytelling potential. It'll be interesting to see what happens between them when "Cobra Kai" Season 5 finally hits Netflix.