Owen Wilson And Secret Headquarters Directors On How Young Cast Shaped The Film's Pop Culture References - Exclusive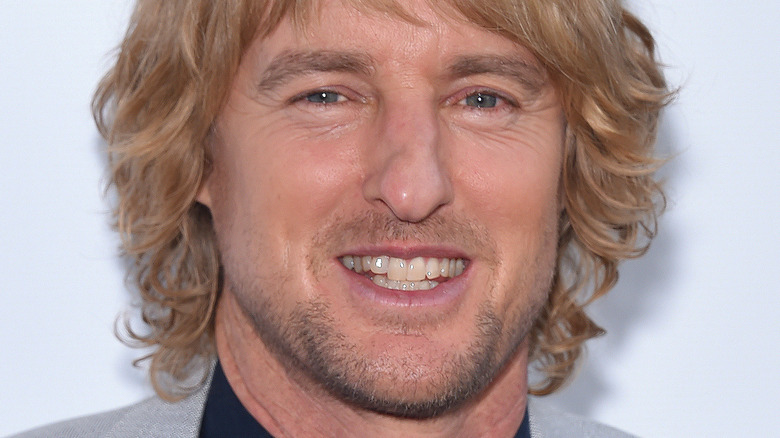 DFree/Shutterstock
"Secret Headquarters" is a gold mine of pop culture references. Given the significant screen time for the movie's young characters, it's no surprise they often rattle off a slew of references, leading fans on an Easter egg hunt throughout the film. As it turns out, fans have the young cast to thank for some of the film's best references. 
While people don't always pay attention to what kids have to say, "Secret Headquarters" co-directors Rel Schulman and Henry Joost made sure to consult the young actors to give these moments an extra dash of authenticity. The movie stars Owen Wilson as a superhero (and not so super dad) named Jack as he tries to reconnect with his son, Charlie (Walker Scobell), in between saving the world. 
During an exclusive interview with Looper, Owen Wilson, Rel Schulman, and Henry Joost discussed the pop culture references in "Secret Headquarters" and how the young stars helped inform that direction. Wilson also touched on what it was like working with Walker Scobell and how producer Jerry Bruckheimer encouraged a scene between Wilson and his on-screen son. 
Listen to the kids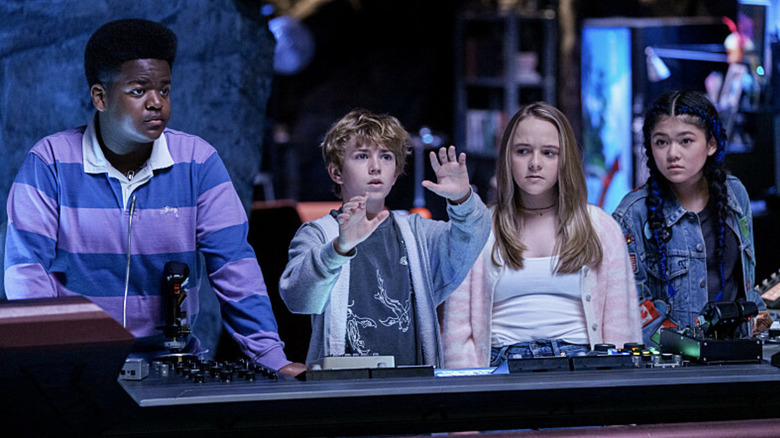 Paramount+
If you pay attention during "Secret Headquarters," you might notice pop culture references like Han Solo, Hermione Granger, and even Britney Spears. At the mention of these particular references, Rel Schulman joked, "Now maybe we need to read the classics again and improve our references. No — we all love pop culture." 
But as it turns out, the young cast members helped craft some of these moments. Schulman added, "When you make a movie with 13-year-olds who are so in the middle of it, you have a really tight feedback loop where they check us on pop culture references that either feel stale or ... Sometimes we'd say [something], and they'd be like, 'We don't know who that is.'"
Henry Joost agreed that this happened "often," while Owen Wilson added, "[There were the] new words that they had." Schulman confirmed that "a lot of them came from the kids." 
Wilson noted that listening to the kids was more important than just for learning new slang. "[That] is a good message for parents. Listen to the kids," he said.
That was Joost's takeaway, too. He said, "That actually kind of is the message of the movie: Listen to your kids." People tend to discount kids, but oftentimes, they're the most observant people in the room — and their view of the world is often a refreshing one.
The reality of family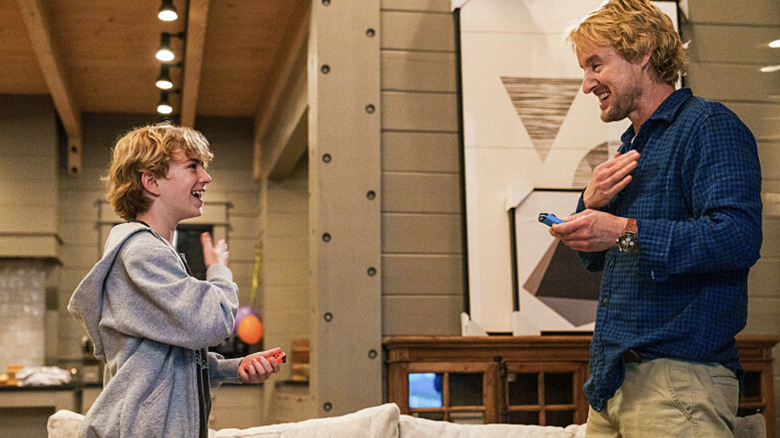 Paramount+
Within the first ten minutes of "Secret Headquarters," it becomes clear that the movie places a heavy focus on family. Owen Wilson explained why that concept was so compelling to him: "My brothers and I idolized our dad, and [there's] that dynamic between fathers and sons where there's that looking up [to], but then also, you need to separate and [begin] to see your father as a real person." 
That concept is all too familiar to young kids. As people grow up, they ditch the rose-colored glasses that paint their parents as superheroes and start seeing them as the flawed humans everyone is. But in Charlie's case, his dad is both flawed and a superhero.
It takes a village to put out a stellar film, and there was one other person that helped Wilson craft the father-son dynamic between Walker Scobell and Wilson. "I felt that was genuine between my character Jack and [his son] Charlie ... I remember it was one of the first scenes that we filmed, and [producer Jerry] Bruckheimer was there and came up to Walker and [me], and said he felt that it felt real," Wilson added. "I felt that it was funny and entertaining, and also that it was grounded in a reality."
"Secret Headquarters" is now exclusively streaming on Paramount+.