The Actor That The Blacklist Fans Want To See Get More Screen Time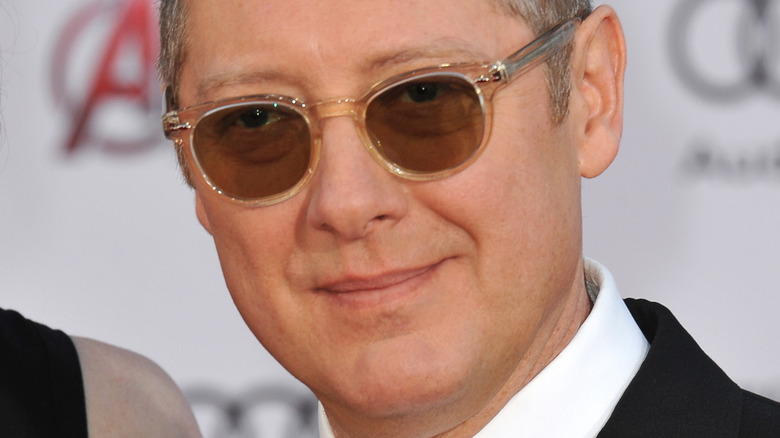 Featureflash Photo Agency/Shutterstock
When NBC's taut, twist-a-minute procedural "The Blacklist" debuted back in the fall of 2013, expectations were clearly high. They were likely even higher once the credits rolled its electrifying pilot episode, as fans took an instant liking to the show, and in particular James Spader's beyond shifty criminal mastermind Raymond "Red" Reddington. Even still, it's hard to believe "The Blacklist" is still going strong almost a decade later (a fact that, as of Season 10, many viewers are conflicted about), with Spader and company continuing to spin thrilling yarns of cops, and robbers, and all manner of shady characters in-between. 
Those yarns continue to unfold in one of the more vividly detailed worlds the small screen has seen — one that has understandably been populated by nefarious characters of all shapes, sizes, and abilities. In fact, more than most shows of its ilk, "The Blacklist" has proven exceedingly adept at conjuring a revolving door of bad guys and gals distinct in both character and modus operandi. 
Actors are, of course, a big part of ensuring those characters are distinguishable from one another, with viewers understandably picking and choosing their own personal favorites. And if some "The Blacklist" fans had their way, the series' creative team would find a way to give a little more screen time to one Season 1 player in particular. Here's who.     
The Blacklist fans want to see more of former Breaking Bad star Charles Baker
Said actor is the one and only Charles Baker, who portrayed Raymond Reddington's enigmatic aide Newton Phillips in several early episodes of "The Blacklist." Baker is undoubtedly best known as one half of the fan favorite "Breaking Bad" duo Badger and Skinny Pete, the latter of which Baker claimed was originally named "Skinny Stoner" in a 2013 interview with Vulture. In any case, Baker rightfully earned raves for playing Skinny Pete alongside Matt Jones' Badger during the iconic series' run. And Baker's "Breaking Bad" notoriety is indeed a big deal for some fans of "The Blacklist," with u/EverettDonovan recently even opening an entire Reddit thread with the comment, "I really wish we got to see more of Skinny Pete on this show."
That comment was accompanied by a picture of Baker in full Newton Phillips regalia, with u/Bumpercloud admitting they didn't even recognize the actor in his "The Blacklist" role, "I never realized it was the same guy." Several similar comments followed, along with a slew of winking "Breaking Bad" nods. There were even a few that hilariously tried to matchup the timelines of both shows, alluding that Phillips and Skinny Pete might be one and the same.
Skinny Pete love aside, there were also numerous comments praising Baker's more internalized work on "The Blacklist," with u/RudeObjective2360 adding that his performance in the latter show was quality stuff. And if you've seen Baker at work on "The Blacklist," you know that statement is hard to argue.
Baker's days on The Blacklist are likely done for good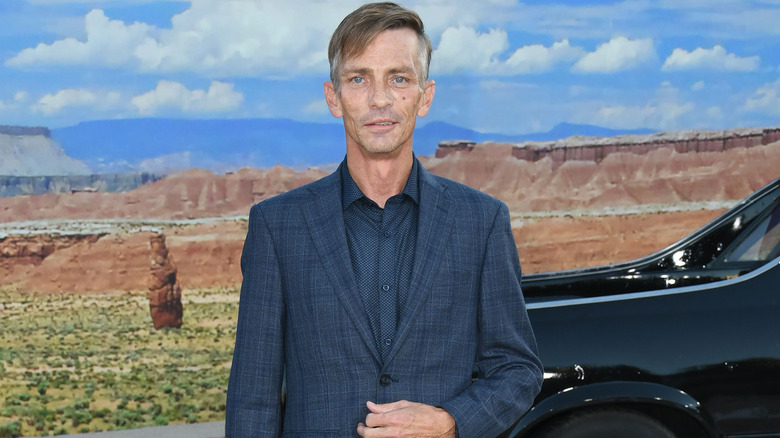 Quinn Jeffrey/Shutterstock
Unfortunately, "The Blacklist" fans are not likely to see much more of Charles Baker, as Mr. Newton Phillips met a tragic demise way back in Season 1. Still, producers have already resurrected the character on one occasion already via a flashback scene, so the door remains at least cracked for Baker to reprise his role should in similar fashion should the opportunity arise. 
"The Blacklist" producers may have a little trouble booking Baker these days, however, as the actor has kept busy, busy, busy over the years. And if you just want to see him at work in other projects, there are plenty to choose from. Baker's "The Blacklist" gig was, of course, among the first he booked after "Breaking Bad" ended. But that year also found the actor appearing in lauded indie films "To the Wonder," and "Ain't Them Bodies Saints." A year later, he was sharing the screen with Reese Witherspoon in "Wild," had a recurring role on "Murder in the First," and landed a one-off gig on "CSI." In the ensuing years, Baker has been a big and small screen regular, turning up in projects like "The Neon Demon," "Chicago PD," "Brooklyn Nine-Nine," and "9-1-1." Most recently, Baker reprised his role as Skinny Pete for 2019's "El Camino: A Breaking Bad Story," delivered a potent supporting turn on HBO's "Perry Mason," and even turned up in Taylor Sheridan's period Western series "1883." 
With Baker bluntly stating, "I love trying to convince people I'm other people," in a 2020 interview with "Let's Dive In," it's clear he'll continue to stretch himself as an actor for the foreseeable future.