The Character Everyone Forgets Katey Sagal Played On That '70s Show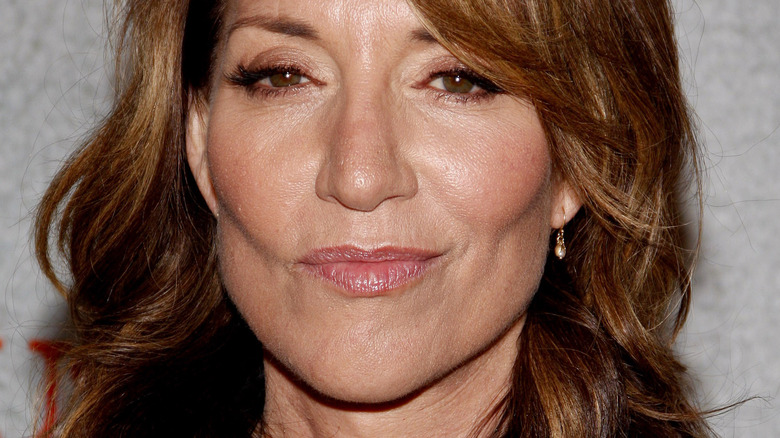 Tinseltown/Shutterstock
When one thinks of actress Katey Sagal, there are many characters that can come to mind: Peg Bundy on "Married... with Children," Turanga Leela on "Futurama," whom she will reprise in the upcoming revival (via Variety), Cate Hennessy in "8 Simple Rules," Gemma Teller Morrow on "Sons of Anarchy," or perhaps her more recent role as Louise Goldufski-Conner, the new matriarch  on "The Conners." 
In addition to these popular parts, Sagal has appeared in numerous productions over the course of her career, and she doesn't seem to be slowing down any time soon. Because these other characters might not have the same impact as Leela or Peg, it's no wonder that some fans might not remember seeing or hearing her in some of their favorite shows and films. In fact, it might come as surprise to viewers to know that she has appeared in a few episodes of the hit sitcom "That 70s Show," both on- and off-screen.
Katey Sagal played Hyde's mother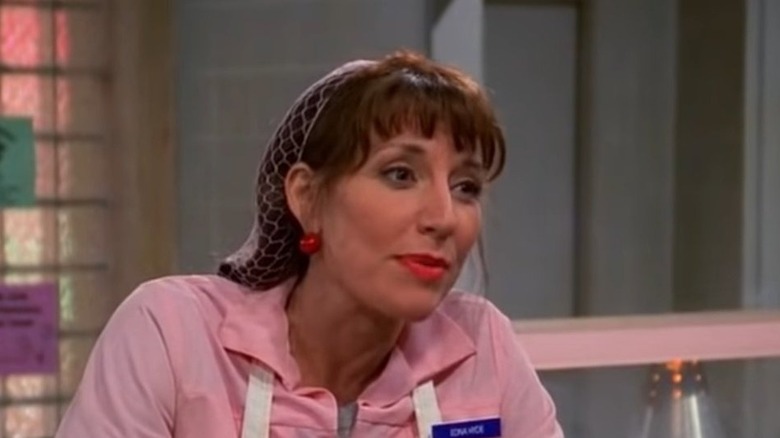 Fox
Katey Sagal first appears in the "That '70s Show" episode "Career Day," as Steven Hyde's (Danny Masterson) mother. She is the school chef, but doesn't seem to care about her job. She advises Fez (Wilmer Valderrama) to put "disgusting used meat" into the chili pot, coughs over her cooking, and is even referred to as Gross Edna by everyone on campus, though it doesn't seem to bother her.
In addition to showing that she is not a hygienic chef, the time she spends with Fez and Hyde sheds light on the strained relationship Edna has with her son. Edna constantly puts down Hyde and compares him to his absent father, particularly when he walks out — "walk just like everyone else," she yells after him — and admits to Fez that she smoked during her pregnancy. However, the episode indicates that Edna cares for Hyde. She is hurt when he leaves, and apologizes to him for being a bad mother — and tries to make up for it by buying him a beer.
This is Sagal's first and only on-screen performance in "That 70s Show", though her voice can be heard in "Prom Night" and "Punk Chick." Despite their heartfelt moment during career day, Edna eventually abandons Hyde, prompting the Formans to take him in. Though it is mentioned that she returns and gets back with Bud (Robert Hays), Hyde's adoptive father, there is no family reunion; Edna and her beau run off together, and Hyde is once again alone.