Kevin Michael Richardson Reveals Which Character On The Cleveland Show Is The Hardest To Voice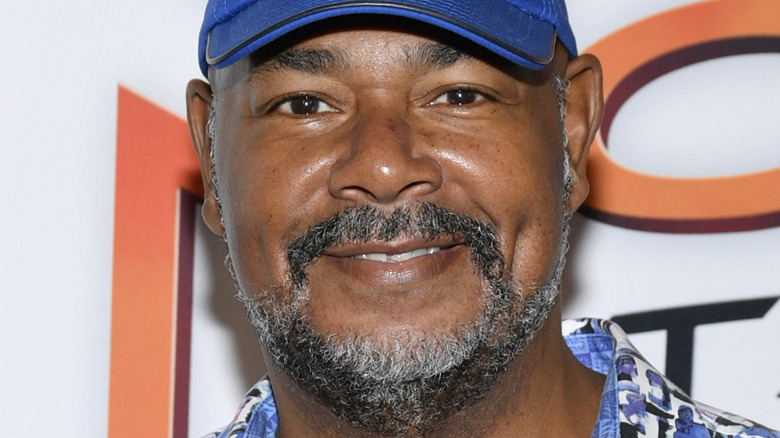 Michael Tullberg/Getty Images
Some voice actors have a truly amazing range. To think, for example, that Mel Blanc was able to give life to the brassy cockiness of Bugs Bunny one day, and the good-natured goof of Barney Rubble on another is to understand why Blanc came to be known as "The Man of a Thousand Voices."
We might say something similar about Kevin Michael Richardson. Over the past twenty-five years, Richardson has racked up close to 300 voice acting credits, including Shredder on the 2012 version of the "Teenage Mutant Ninja Turtles" animated series, Captain Gantu in "Lilo & Stitch," and Goro in the 1995 film "Mortal Kombat" (via IMDb).
Like plenty of other successful voice actors, he's helped bring to life the creations of Seth MacFarlane. This includes a few voices on "Family Guy," of course, and he's done several more for "American Dad," including that of Steve's shady principal, Brian Lewis. And then there's "The Cleveland Show," during which Richardson voiced one particularly important character that gave him particular trouble.
The voice for Cleveland Jr. is the hardest to do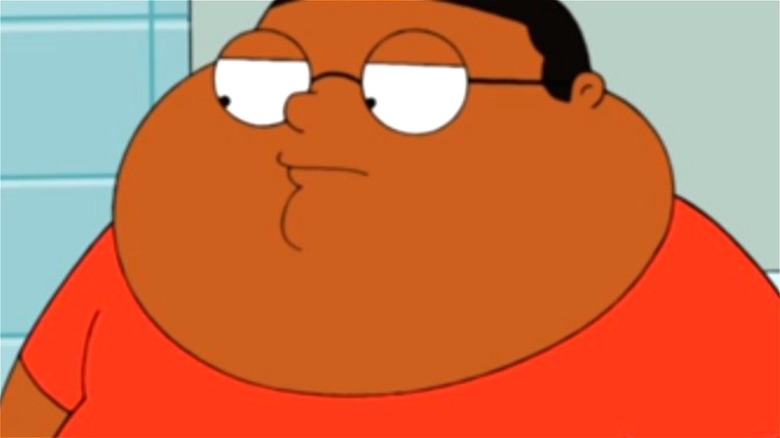 Fox
Speaking with HitFix's Dan Fienberg in 2012, Kevin Michael Richardson said that the voice of Cleveland Brown's son Cleveland Jr. was one that was especially difficult for him. "Actually, Junior's hard to do, because this is my natural speaking voice," he said in his normal bass, "and Junior's way up there."
Richardson said that when the cast of "The Cleveland Show" did morning table reads, he would need to do vocal warm-ups to be able to fully reach the high pitch of Cleveland's sweet but dim-witted son. Looking back through the long list of characters he's voiced over the years, it is clear that he tends to skew in the direction of those who share his deep bass. Still, it is quite clear that Richardson has serious vocal versatility.
Though "The Cleveland Show" ended in 2013, Cleveland Brown and the rest of his family –- including Cleveland Jr. -– are still gracing TV screens since returning to Quahog, Rhode Island, and the world of "Family Guy." Recently, however, the voice of the senior Cleveland switched up. In 2021, Mike Henry, who had voiced Cleveland for twenty years, stepped away from the role to allow a Black actor to take his place. He is now voiced by Arif Zahir (via USA Today). That same year, Richardson also took over from Harry Shearer to voice Dr. Hibbert on "The Simpsons."