Where The Cleveland Show's Kevin Michael Richardson Is Now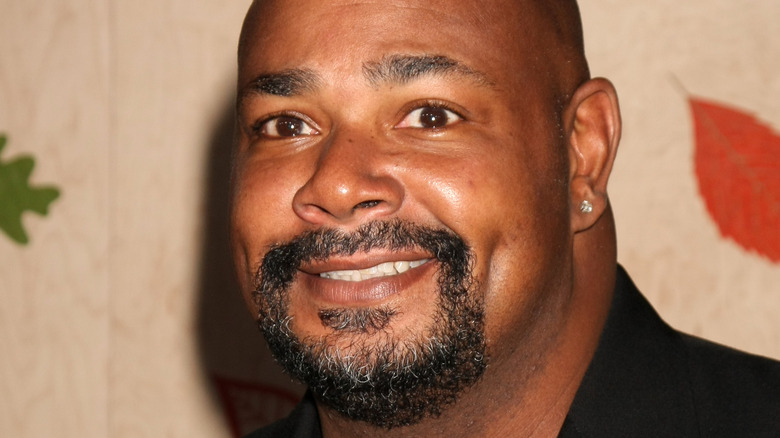 Kathy Hutchins/Shutterstock
In recent years, Cleveland from "Family Guy" has gone through a major change, as the character's white voice actor Mike Henry stepped down from the role in 2020 in favor of Black voice actor Arif Zahir. Before that, however, the character starred in his own spin-off, "The Cleveland Show," which ran from 2009 to 2013 and focuses on the Brown-Tubbs family's adventures in Stoolbend, Virginia. 
The show noticeably reimagines Cleveland's son, Cleveland Brown Jr., who looks, sounds and behaves very differently from his "Family Guy" incarnation. The meek and reserved Junior has plenty of hidden depths, not all of which are pleasant. However, whatever mood the show finds the character in, Kevin Michael Richardson delivers. This is no mean feat, since he also voices another, very different major character — the family's mullet-wearing blue-collar neighbor, Lester Krinklesac.
"The Cleveland Show" ended a long time ago, but what has the voice actor been up to after that? Let's take a look at what "The Cleveland Show's" Kevin Michael Richardson has been doing since the show ended.
Kevin Michael Richardson is keeping busy with voice acting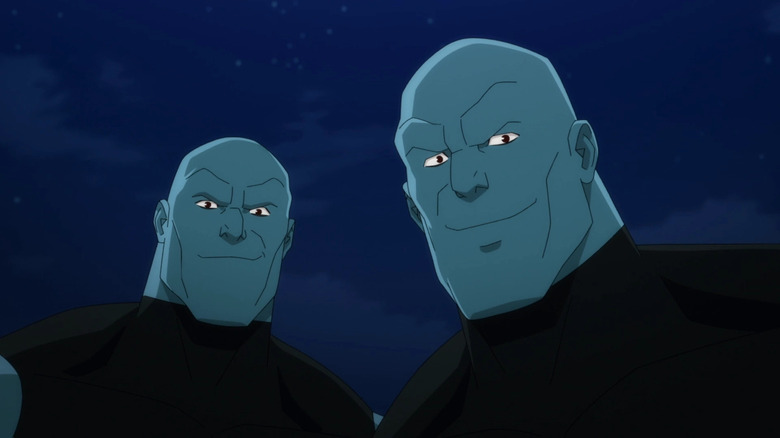 Amazon Studios
Kevin Michael Richardson has been voice acting since 1992, and if anything, he's only become more prevalent after "The Cleveland Show" ended. His voice acting credits have reached double digit figures every year — in 2021 alone, his voice could be heard in no less than 26 different shows. 
In the process, Richardson has voiced some of TV's favorite animated characters, and you've likely heard him a whole bunch of times, whether you've realized it or not. Perhaps you enjoyed his triple role as Frankenstein, Hamurai and Mrs. Refridgerator in one of the best-rated "Rick and Morty" episodes (via IMDb), Season 2's "Total Rickall." It may be that you've heard him in one of his 62 appearances as the Shredder in the 2012 version of "Teenage Mutant Ninja Turtles," which ran until 2017. He's the go-to Groot in various animated "Guardians of the Galaxy" projects, and tends to turn up in many other superhero animations, as well, voicing characters that range from the Joker to the Mauler Twins and Monster Girl's monster form in Amazon Prime's "Invincible." He's also a considerable presence in 2021's "Masters of the Universe: Revelation" as the voice of Beast Man, as well as literally hundreds of other characters all across the animated show board.
Kevin Michael Richardson has a number of longtime voice roles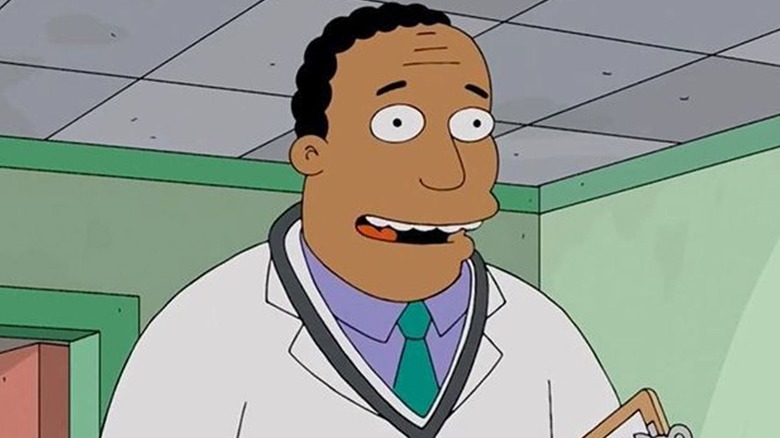 Fox
It seems that Kevin Michael Richardson would have a pretty full schedule with comparatively short-running roles alone. However, the previously mentioned Shredder voice role is far from his only long-running involvement with a show. His lengthy gigs are far too numerous to list here in their entirety, but we'll take a look at some of the more notable ones.
While "The Cleveland Show" may have ended in 2013, Richardson's never actually stopped voicing various characters for its parent show "Family Guy," and he's also voiced Principal Lewis in "American Dad" since the show's pilot episode. In 2019, he was nominated for an Emmy for his voice work in "F is for Family," where he plays airport worker Chauncey "Rosie" Roosevelt. There's also the fact that he's been an increasingly regular presence in "The Simpsons" since 2009, lending his voice to various satellite characters. In 2021 — less than a year after Mike Henry walked away from voicing Cleveland Sr. — Richardson became the second "The Cleveland Show" member to be involved in such a change, when he took over the voice of Doctor Hibbert after Harry Shearer stepped down in favor of a Black voice actor. In 2022, Richardson got to add another one of the best "Simpsons" characters of all time to his massive résumé when he voiced Lisa's musical mentor, Bleeding Gums Murphy.
Speaking of 2022, it seems to be shaping up as a typically busy year for Richardson, who's already been working for a few 2023 projects, as well. As such, the answer to how Kevin Michael Richardson has been after "The Cleveland Show" can be summed up with two words: Very busy.