The Classic Martin Short Bit That SNL Fans Just Can't Help But Love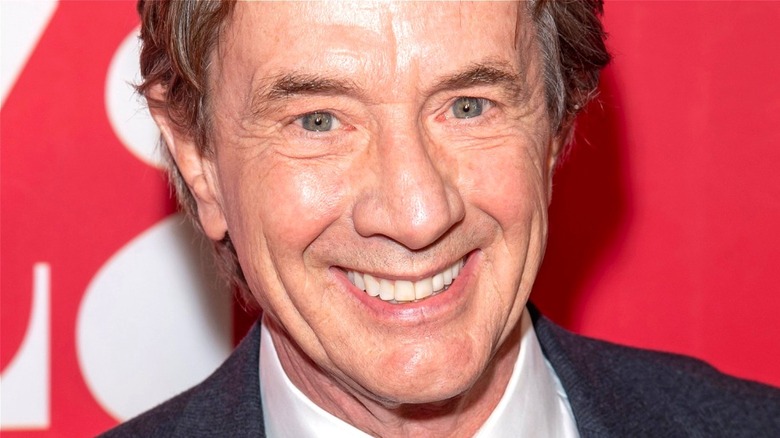 Ron Adar/Shutterstock
Martin Short has long been considered an icon of the comedy world. One of his early successes was his stint on the hit '80s Canadian sketch comedy show "SCTV," for which he shared an Emmy Award for writing with the rest of the cast, which, at the time, included John Candy, Andrea Martin, and Eugene Levy. But "SCTV" wasn't the only popular sketch comedy show that Martin co-starred on.
Short had a relatively, well, short run as a cast member on "Saturday Night Live," which lasted from 1984 to 1985, during the Dick Ebersol era of the series. Although Short only lasted one season before he left "SNL," it shouldn't come as a big surprise that the "Only Murders in the Building" star still managed to make quite the lasting impression. In fact, one of Short's sketches from the series has gotten a recent surge of love from fans on social media.
SNL fans are rediscovering Martin Short's synchronized swimming sketch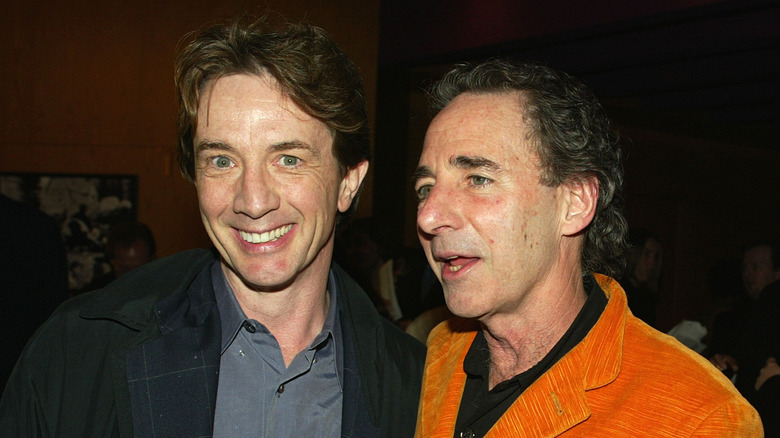 Kevin Winter/Getty Images
In Season 10, Episode 1 of "Saturday Night Live," Martin Short plays Lawrence, a man who doesn't swim, but who wants to be the first to bring men's synchronized swimming to the Olympics with his brother Gerald, played by future "The Simpsons" voice actor Harry Shearer. The pair want to bring the new category to the 1992 Olympics, where they're sure — after Lawrence learns how to swim — they're a lock for the gold. Watching the two practice their moves, while Lawrence struggles in his life vest, is still hilarious to this day. 
Entertainment publicist Danny Deraney took to Twitter on August 18 to share a clip from the sketch with the caption, "It's my reminder to you that SNL's Synchronized Swimming is the best short film ever made." Clearly, others agreed. As of the time of writing, the clip has been retweeted nearly 2,500 times. In the quote retweets, @maxrieper said, "One of the best comedy sketches ever," while @bluerosepat added, "This thread brought back some memories and belly laughs." The tweeted clip even introduced fresh eyes to the sketch, including @orlamwilson, who tweeted, "I'd never seen this, it gave me a good laugh!!" 
The reaction to the sketch just goes to show that great comedy endures.