Whatever Happened To Biem After Shark Tank?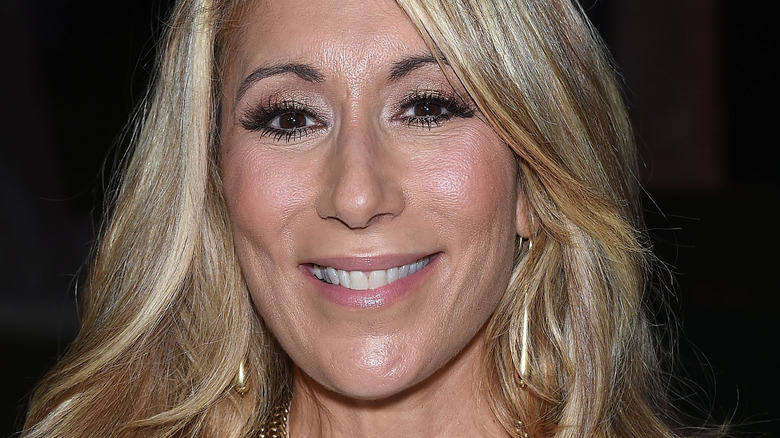 DFree/Shutterstock
Imagine you're about to host a big dinner party with all your friends and it's time to cook a big meal. You want to use a cooking spray, but you'd prefer to use real butter. Or, imagine you've made a big bowl of popcorn and want to top it with real butter, but don't want a soggy mess. Or, imagine you're making toast, but your butter is cold and not very spreadable.
In all of these scenarios, you could use a sprayable butter product. Enter Biem.
Entrepreneur Doug Foreman appeared on "Shark Tank" in October 2016, during the show's eighth season, to pitch his innovation, Biem. It's a device that converts an inserted stick of butter into sprayable liquid form in seconds. Foreman sought a $500,000 investment in exchange for 5% of his company.
Foreman's presentation kicked off a feeding frenzy, with Lori Greiner, Daymond John, Robert Herjavec, and Kevin O'Leary all making offers. In the end, Foreman settled with Greiner at $500,000 for 14%–just one percent below O'Leary's offer. No "Shark Tank" record, but no paltry sum, either.
So, how is Biem doing almost six years later?
Biem's Shark Tank deal fell through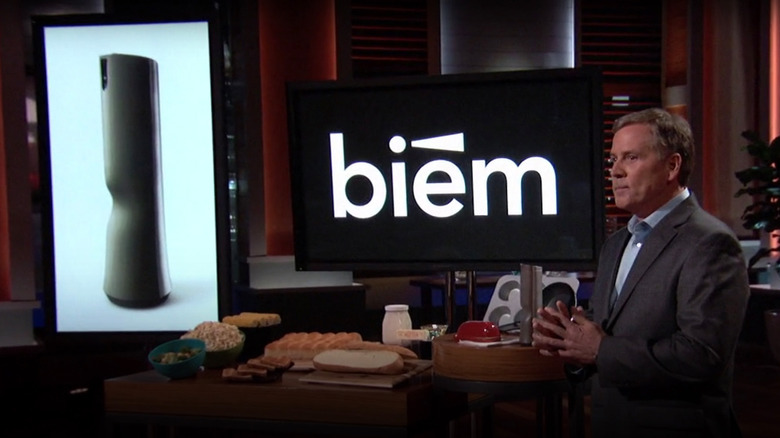 ABC/Hulu
First off, the deal with Greiner actually fell through. As reported by News 4 San Antonio, because Foreman didn't have a working prototype ready during the due diligence phase, she walked away from the deal.
Greiner's money and expertise might have helped, because in 2018 the company ran afoul of the Better Business Bureau. That year, the Better Business Bureau investigated Biem's parent company, Brevda, Inc., after 33 customers complained about their product–shipping was delayed several months, and many of the products didn't work once they were received (via News4SA).
In response, the company said it would address these issues with an updated version of the Biem sprayer. The company did indeed release the Biem Butter Sprayer V2 in 2019 (via Biem Spray). Unfortunately, it wasn't meant to last.
Biem's Doug Foreman appears to have moved on
ABC/YouTube
As of the time of writing, the Biem Butter Sprayer V2 is currently unavailable on Amazon, and it's listed as sold out on the company website. For a company that makes its money via online sales, that's a problem.
After Shark Tank, Doug Foreman was associated with the company Austin Automation Design, which makes food assembly machines. However, as of February 2023, Foreman's LinkedIn page simply lists him as the founder and CEO of Brevda Inc. There isn't any new information about products Brevda may be working on next but, unfortunately, we do know that the Biem Butter Sprayer doesn't qualify as a "Shark Tank" success story.