Andy Serkis Cast In Flarsky With Seth Rogen, Charlize Theron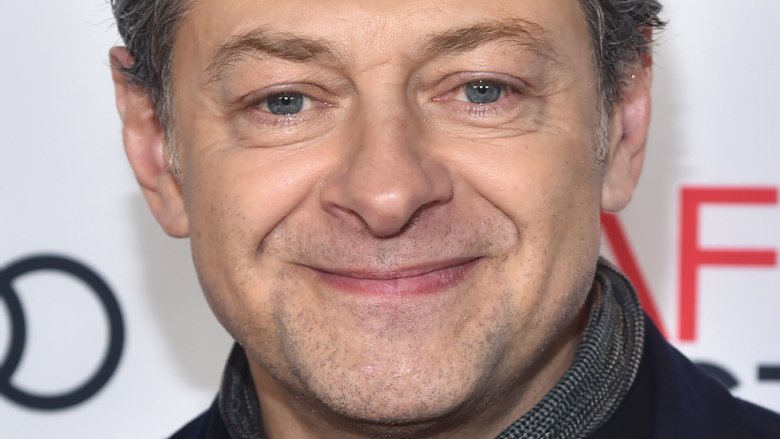 Getty Images
We'll file this under "Trios of Actors We Never Expected to See in the Same Film."
As reported by Variety, Andy Serkis has joined the cast of Lionsgate's upcoming feature film Flarsky, which stars Seth Rogen and Charlize Theron. 
Serkis is set to play a media mogul who employs Rogen's character, the titular Fred Flarsky, a journalist who is "battered by his own misfortune and self-destructive ways." Theron portrays Flarsky's childhood crush and babysitter–who grew up to be not only a powerful and influential woman in her career (she serves as the United States Secretary of State), but also a fiercely independent one in her personality (she is described as "one of the most unattainable women on Earth"). 
Best known for his motion-capture performances as Caesar in Fox's Planet of the Apes film series (including 2011's Rise of the Planet of the Apes, 2014's Dawn of the Planet of the Apes, and this year's War for the Planet of the Apes) and as Gollum and Smeagol in the Lord of the Rings franchise, Serkis is now in post-production for the upcoming live-action adaptation of The Jungle Book. He'll next be seen (or heard, rather) as Supreme Leader Snoke in Star Wars: The Last Jedi, due out on December 15.
For Rogen's part, he is currently filming director Jon Favreau's re-imagining of Disney's 1994 classic The Lion King, in which he lends his voice to the pleasantly plump warthog named Pumbaa. Theron, who recently made a one-off appearance in Seth MacFarlane's Star Trek spoof series The Orville, just wrapped filming on the Nash Edgerton-directed action comedy Gringo and the Jason Reitman-helmed comedy pic Tully. 
Rogen, Evan Goldberg, and James Weaver of Point Grey are attached to produce alongside Theron, who operates under her Denver and Delilah Films banner. Beth Kono (Atomic Blonde, Dark Places) and A.J. Dix (The Butterfly Effect, The Rum Diary) will also produce the film. 
Directed by Jonathan Levine (Warm Bodies, The Night Before) from a script penned by Dan Sterling (The Interview), Flarsky will launch in theaters on February 9, 2019.