David E. Kelley's New Series Avalon Just Landed A Lead You'll Scream Over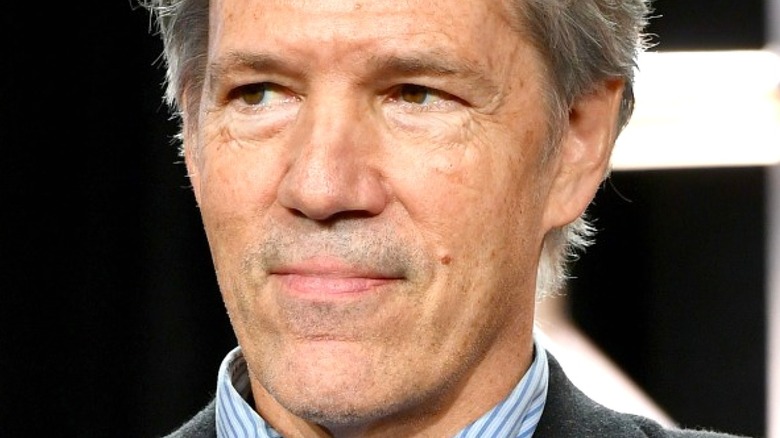 Emma Mcintyre/Getty Images
When David E. Kelley is not raising a family with wife Michelle Pfeiffer, he remains one of the most successful producers in television. The writer, who created the legal comedy-drama "Ally McBeal" became known later in life for uniting some of the most impressive actors of our time (via IMDb). "Big Little Lies" is based on the Liane Moriarty book of the same name and stars Reese Witherspoon, Nicole Kidman, and Shailene Woodley — among many others. A complicated murder mystery wrapped up in grief and trauma, the HBO series went on for two seasons, though it seems unlikely to continue with no 3rd season in the works.
But Kelley is not resting on his laurels. There seems to be no television series that the director is unwilling to invest in. In addition to adapting "The Lincoln Lawyer" for television, Kelley is at it again, creating yet another mysterious world. Titled "Avalon," the Kelley series is adapted from the Michael Connelly short story of the same name, according to The Hollywood Reporter. Though details are just as mysterious as the subject matter, one big name has just been added to the cast list.
Neve Campbell is returning to the small screen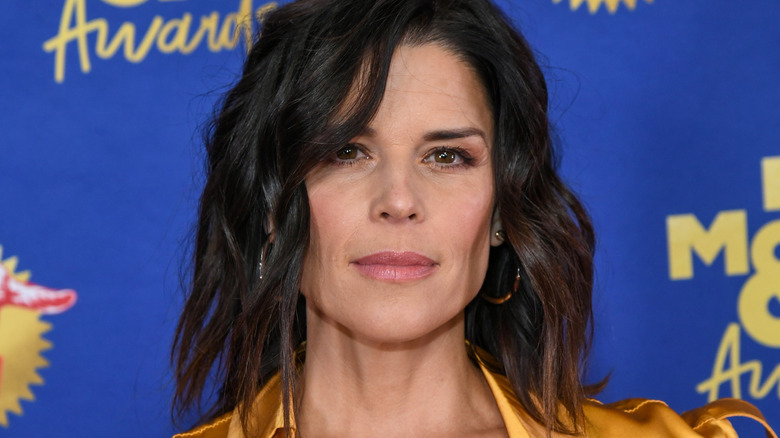 Kevin Mazur/2020 Mtv Movie & Tv Awards/Getty Images
"Scream" fans may lament that Sidney Prescott will not be battling Ghostface in "Scream 6," but it isn't all bad news. Neve Campbell has given up Woodsboro in favor of a different spooky town. Per Deadline, "Avalon" will be playing to David E. Kelley's strengths. Set once again in a small town in California, Campbell will be playing Detective Nicole "Nic" Searcy in the titular locale, which is both an island and a destination for tourists. There, Searcy will have to utilize all of her skills to solve a crime in the unassuming location.
Despite being largely recognized for the slasher franchise, starring in television is nothing new for Campbell. The actor has been seen in many television series over the years, but none so significant to pop culture than the '90s family drama "Part of Five" (via IMDb). Starring fellow up-and-coming peers of the time Matthew Fox and Lacey Chabert, the melodramatic story of the Salinger siblings was known for its tear-jerking moments and discussions of important issues. Campbell's character of Julia was a lynchpin of the series, proving that she could carry a show at such a young age. 
Details about "Avalon" are minimal but Kelley's track record speaks for itself. With his history of giving rich stories to female actors, this could be another goldmine for Campbell.