Neve Campbell Has A Brutally Honest Explanation For Turning Down Scream 6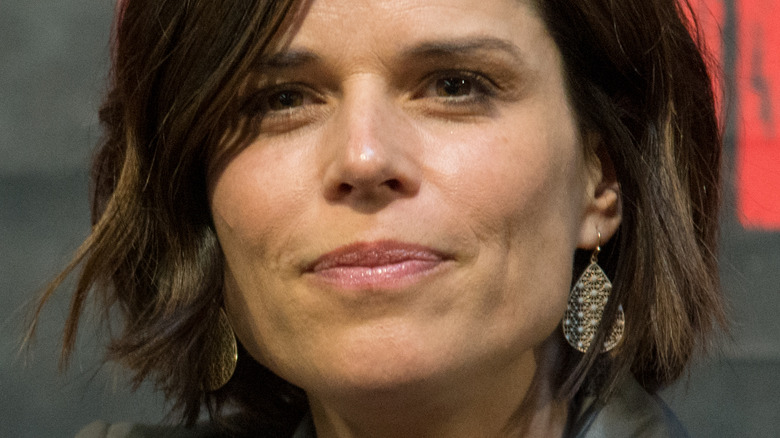 Markus Wissmann/Shutterstock
The following article has spoilers for "Scream 5."
Horror fans, it is sadly official that a specific legacy character won't be returning for "Scream 6." Neve Cambell fronted the meta-horror franchise by portraying Sidney Prescott from the first film's premiere in 1996 and in all subsequent films (via IMDb). The final girl who kills her murdering boyfriend became iconic, but it appears that all good things must end. 
In light of Dewey's death (David Arquette) in "Scream 5," it appears that Gale (Courteney Cox) will be the only original cast member to reprise their role in "Scream 6" unless the horror franchise revives Randy (Jamie Kennedy) from the dead. "Scream 5" revamped the series by focusing on a newer generation of survivors — and the illegitimate daughter of Billy Loomis (Skeet Ulrich). Now their story will continue, just without Campbell's participation. The exact reason for abdicating the scream queen throne was largely kept under wraps, but finally, the actor has revealed in no uncertain terms why Sidney will not be present.
Neve Campbell was not appreciated for her work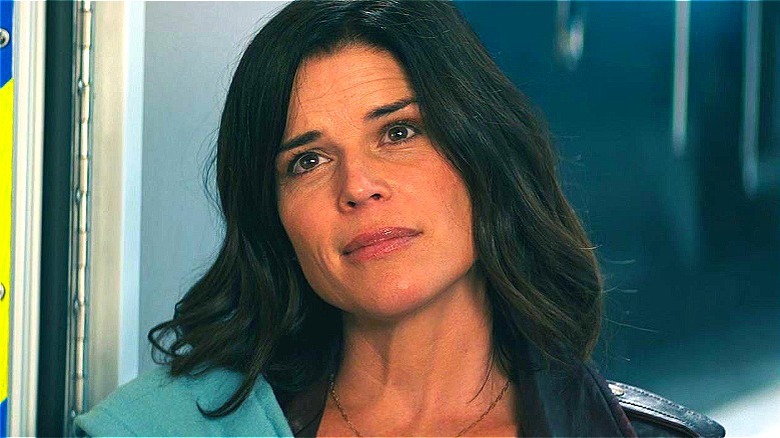 Paramount Pictures
The portrayal of Sidney Prescott has brought empowerment to the archetype of the final girl, allowing her to explore her sexuality and survive. But when the promise of "Scream 6" came around, Neve Campbell had a very good reason not to partake in the newest venture. In an exclusive interview with People, Campbell reflected how the offer for the sequel was less than ideal.
"I did not feel that what I was being offered equated to the value that I bring to this franchise, and have brought to this franchise, for 25 years," Campbell stated honestly. She went on to say that it seemed to come down to an issue of gender. As someone who has been the face of a franchise for almost three decades, she could not imagine that any male star would be getting the same offer. She went on to say: "I couldn't walk on set feeling that — feeling undervalued and feeling the unfairness, or lack of fairness, around that," she admitted.
Even so, the franchise's legacy lives on, especially for Campbell, who thanked all of the fans that made playing Sidney so special. And there is still room to honor the legacy of Campbell and late director Wes Craven. Though Sidney will not be making an appearance, at least fans get to see Hayden Panettiere make her comeback in "Scream 6."