The Real Reason Alexandra Krosney Left Last Man Standing After Just One Season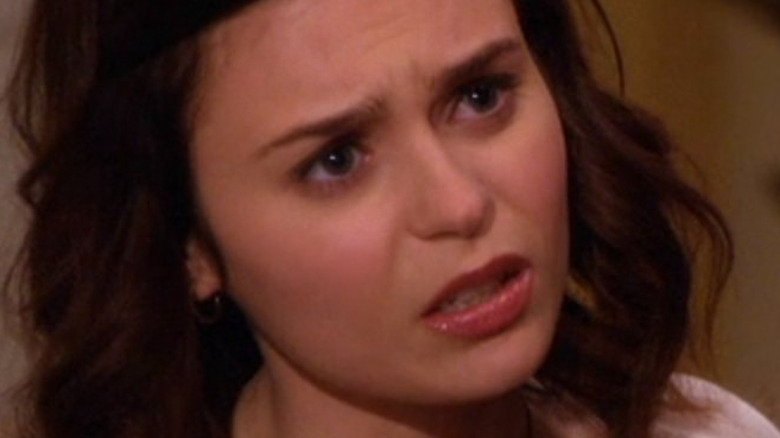 Fox/Hulu
"Last Man Standing" has a lengthy history of recasting. The Tim Allen-led sitcom was plenty successful with fans, running for nine seasons total and even surviving a cancellation by ABC when Fox swooped in and picked the show up, per USA Today. Still, the show has numerous examples of having to recast characters with new actors for various reasons. 
Among the roles that needed to be recast were Kristin Baxter, Ryan Vogelson, and Mandy Baxter. Vogelson, who is the father of Kristin's son Boyd, was first portrayed by Nick Jonas in Season 1, but the star was replaced by Jordan Masterson for subsequent seasons. Jonas was replaced because producers wanted to expand the role, according to a 2012 CBS report. Mandy was meanwhile replaced when "Last Man Standing" returned to the airwaves for Season 7 on Fox. Molly Ephraim played the middle child of Mike Baxter (Allen) for six seasons, but she was replaced by Molly McCook. Executive producer Kevin Abbott said in 2018 that the Mandy recasting received plenty of expected backlash, via EW. 
So what of Kristin Baxter? There is more recasting in the history of "Last Man Standing," but along with Vogelson and Mandy, Kristin is the character whose recasting was the most shocking, as her character is so central to the show. That recasting also came early too, with actress Alexandra Krosney leaving after Season 1. So what was the reason for her sudden departure?
Alexandra Krosney was replaced for creative reasons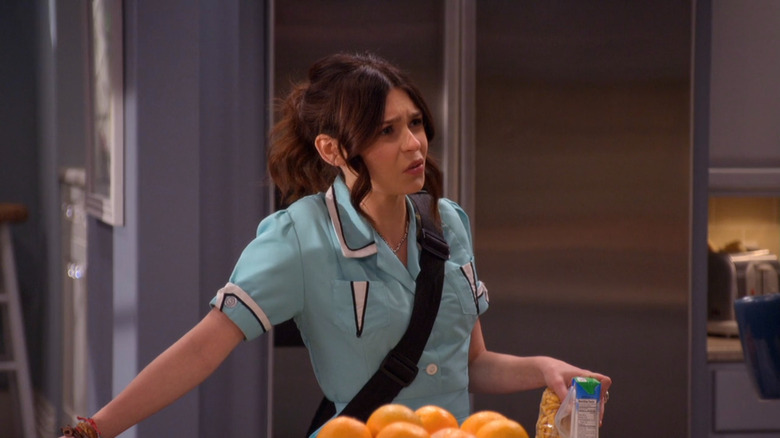 Fox/Hulu
Krosney was replaced in the role of Kristin Baxter for creative reasons, according to a 2012 exclusive report from TV Line. There was also a noticeable age jump for Kristin and her son Boyd in Season 2. ABC reportedly explained at the time that the age jump allowed them to restructure the family dynamic of the show, per Closer Weekly. 
Krosney was replaced by Amanda Fuller, who would go on to play Kristin for the remainder of the series. While Fuller became well integrated into the world of "Last Man Standing" over time, she did reveal there was backlash from some fans about the retooling. 
"You have to take it with a grain of salt and do your best, and hope they aren't too mean to you, which they can be,"  the actress told said Hidden Remote in 2019. "We live in a time of social media where everybody has a voice and they're not afraid to use it. There's a lot of cyberbullying and whatnot. I've dealt with that a lot; I know Molly has too."
Sadly, the Kristin role was not the first time Krosney experienced being replaced in a cast. She was originally cast as the character Peyton in Rob Thomas' "iZombie," but the role was recast before the show made it to the air, according to a 2014 report from Deadline.  
Aly Michalka would ultimately get credited in 56 of the show's 71 episodes.