We Finally Have A Look At Disney+'s New Percy Jackson Cast In Costume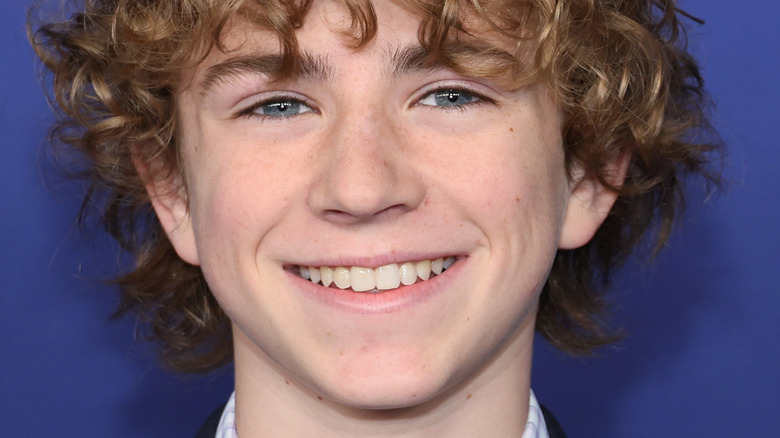 Dia Dipasupil/Getty Images
The "Percy Jackson" franchise is getting the small screen treatment thanks to Disney+. Rick Riordan stole the hearts of millions of children when "Percy Jackson & the Olympians: The Lightning Thief" hit store shelves in 2005. Numerous direct sequels and spin-offs have since released, making "Percy Jackson" one of the most beloved literary works of the 2000s. After a cinematic adaptation with Logan Lerman in the lead role, Disney+ officially confirmed in early 2022 that it would be adapting the franchise for its platform, with Riordan attached to co-write and executive produce the pilot (via The Wrap).
The first season of the series will tackle "The Lightning Thief" and it is expected that subsequent seasons will adapt one book. With Riordan at the helm, fans can remain confident that the adaptation will stick true to the series and treat the source material with respect. In a bid to make the Disney+ show as authentic as possible, the streamer has tapped "The Adam Project " star Walker Scobell to play the 12-year-old Percy Jackson. Fans are anxiously waiting to see how Scobell — a fan of the books according to Riordan — will approach the character of Percy. To treat fans on a special day, Disney+ has finally revealed what Jackson and the rest of his friends look like in costume.
Percy Jackson and the Olympians are suited up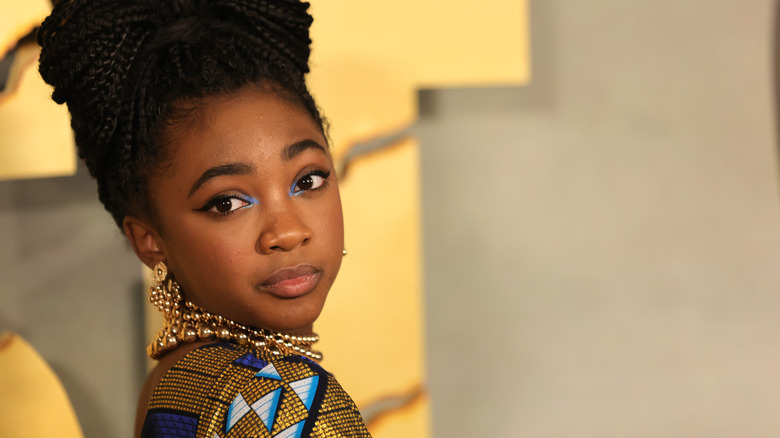 Michael Loccisano/Getty Images
Taking to Twitter to celebrate Jackson's in-universe birthday, the official "Percy Jackson" account dropped the special look, which features Walker Scobell (Jackson), Leah Jeffries (Annabeth), and Aryan Simhadri (Grover) posing with big smiles in the woods, presumably on the set of Camp Half-Blood. The already iconic trio are seen wearing regular clothes — perfect garbs to blend in as humans. 
In honor of Jackson's birthday and the first major official photo from the "Olympians" series, Riordan took to his blog to share his thoughts on the trio stepping into his character's shoes. "Every day, they are bringing the fire to their performances, working hard to make this show the best ever, but they also seem to be having the time of their lives, which is awesome to see!" the New York Times best-selling scribe wrote.
The series is currently filming in Vancouver and is still in the early days of production. Riordan previously suggested that the "Percy Jackson" series likely wouldn't hit Disney+ until 2024. As for when we'll see the footage? Riordan continued his celebratory blog post by maintaining that the adaptation is still in its early days, "We are just in the stage of dailies and 'rough assemblages' of the early episodes ... I would never share them with anyone because they are not ready for prime time!" However, there is a chance fans will get a birthday treat from Jackson next year. "Maybe for his birthday next year, it will be a different story, but that's not a promise," he concluded.