The Sex And The City Characters That Fans Claim As Their Favorite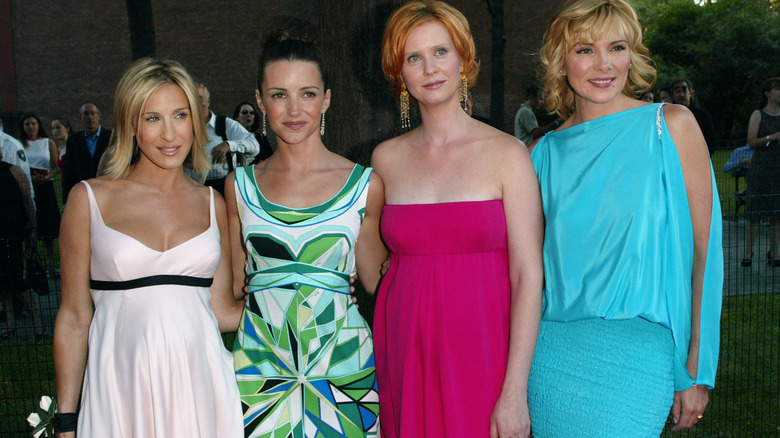 Evan Agostini/Getty Images
There are plenty of ways to cut to the core of a person's personality. Some swear by astrology or adhere to the results of the Myers-Briggs Type Indicator. But perhaps no quiz or star alignment provides the clarity and immediacy of three little words: "I'm a Miranda."
In addition to offering a groundbreaking look at the lives of single, 30-something women in New York City, throughout its run from 1998 to 2004, "Sex and the City" also provided a template of personality types to claim as one's own. Viewers could relate to the philosophizing Carrie (Sarah Jessica Parker), the libidinous Samantha (Kim Cattrall), the idealistic Charlotte (Kristin Davis), or the cynical Miranda (Cynthia Nixon).
During its six seasons on the air, ensuing movies, and HBO Max reboot series, the four women encounter plenty of monsters, modelizers, and memorable side characters. Still, the central foursome remain the lifeblood of the series, not to mention a subject of serious debate. Here's the main "SATC" character that fans prefer.
Fans are split on their favorite SATC character, but one book makes the case for Miranda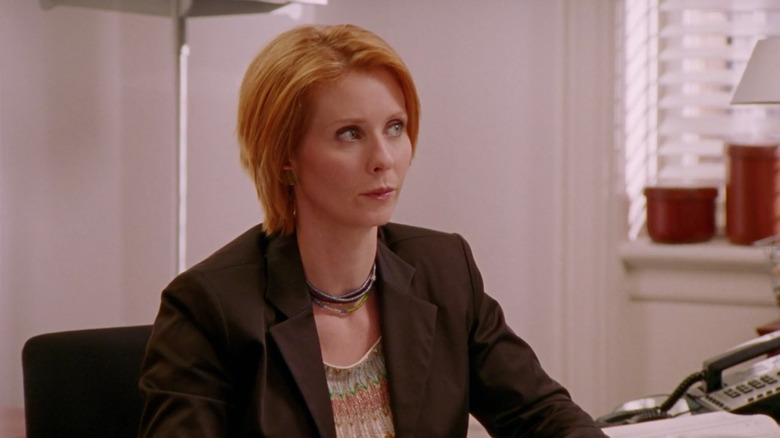 HBO
In the contentious annals of Reddit, "Sex and the City" fans are refreshingly split on their favorite main character, citing each woman's personal growth, capacity for zingers, and other fan-fueled criteria. Team Samantha had a strong showing. "I loved how open and free she was," wrote u/SleepFlower80. "She kind of gave me the confidence to go out and have fun in my 20s." U/Ikeaandthediamonds08 concurred, adding that Samantha "has the most open mindset towards others' lifestyles and choices by far." However, several users listed Miranda as their overall favorite. 
Two "Sex and the City" scholars, Chelsea Fairless and Lauren Garroni, make a case for Team Miranda in their book, "We Should All Be Mirandas." Fairless and Garroni's book is based on a central thesis: That Miranda, not Carrie, is the series' true aspirational figure. "I think like many people, we wanted to be Carrie," Garroni told Los Angeles Magazine. As the authors grew older, they began to identify more with the straight-talking Miranda. "At the end of the day, she's someone who went to Harvard, became a law partner before age 35, owns her brownstone, has a full-time housekeeper, and in today's world, that's aspirational."
Of course, Garroni and Fairless also have a place in their hearts for lesser-appreciated "Sex and the City" characters. "Stanford is an underrated style icon and one of the best characters on the show," Fairless told Interview Magazine. "I really think that he should have been a full-fledged member of the 'Sex and the City' squad instead of Carrie's sidekick."