Kevin Smith Penned More DC Comics Than You Probably Thought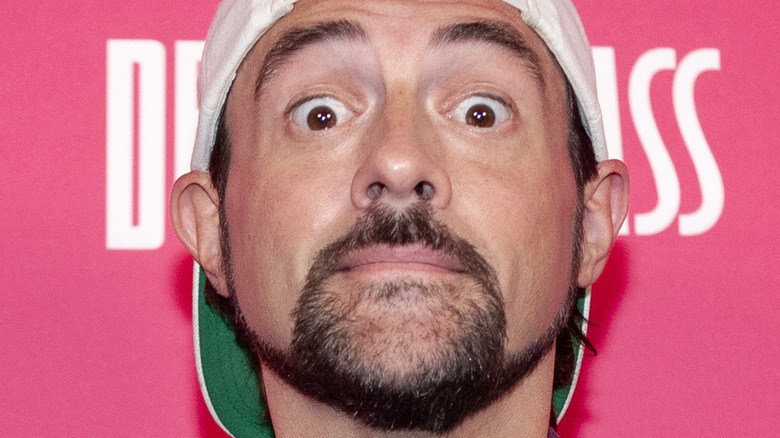 Paul Butterfield/Getty Images
When he's not running a podcast network or directing films, Kevin Smith really loves to read comics. He even had to sell his large collection of back issues to help finance his debut film, "Clerks," but the rest of his career made up for that loss (Collider). Smith not only has his own podcast about Batman, "Fatman Beyond," he also owns the comic book store Jay and Silent Bob's Secret Stash in Red Bank, New Jersey, and has inserted many superhero references into his films. Most famously, "Mallrats" features a scene where Brodie (Jason Lee) and T.C. (Jeremy London) debate whether Superman could possibly be intimate with Lois Lane because of his powers.
The filmmaker and personality has also gotten to write comics as well. Two of his Marvel comics include the controversial mini-series "Spider-Man/Black Cat: The Evil That Men Do," as well as his run on "Daredevil," which featured the tragic death of Karen Page. But Silent Bob has actually done more in the DC universe than you might expect.
Kevin Smith has written a lot of Batman and Green Arrow comics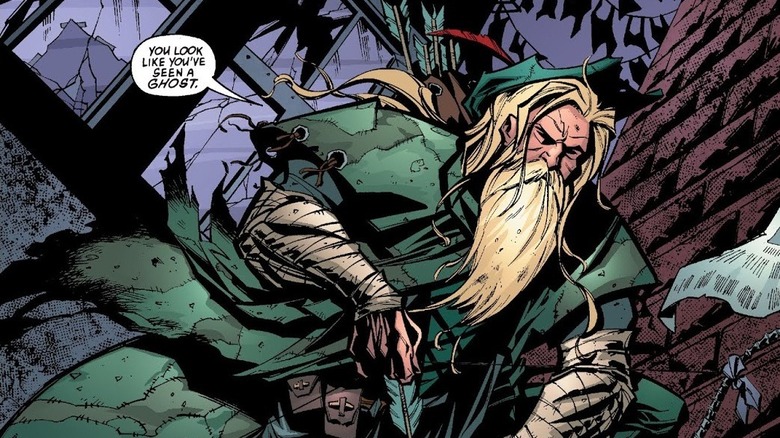 DC Comics
After working on the "Guardian Devil" arc for "Daredevil" and Marvel, Kevin Smith eventually shifted to the DC Universe. The writer and director had already penned the ill-fated "Superman Lives" script years before (An Evening with Kevin Smith/YouTube). But in 2001, he was hired by DC to relaunch the "Green Arrow" comics after the character was killed in the "Final Night" crossover storyline.
Smith ended up writing the first 15 issues of "Green Arrow." His run on the series brings Oliver Queen back from the dead and also introduces Mia Dearden, a teenager who later becomes a new incarnation of Speedy, Green Arrow's sidekick.
After busying himself with filmmaking and Marvel's "Spider-Man/Black Cat" mini-series, Smith returned to DC for two new Batman mini-series, "Batman: Cacophony" and "Batman: The Widening Gyre," both of which featured art by his friend and collaborator Walt Flanagan. However, the pair's busy schedules meant only 6 of 12 issues of "The Widening Gyre" were ever released (via Comic Book Resources). 
Most recently, Smith worked on a 6-issue crossover series called "Batman '66 Meets The Green Hornet," and he was even chosen to write "Detective Comics" #1000 in 2019 (via DC). That credit alone demonstrates the truth: few comic book geeks can say they're as lucky as Kevin Smith.