The Real Reason Nicolas Cage's Superman Lives Movie Was Canceled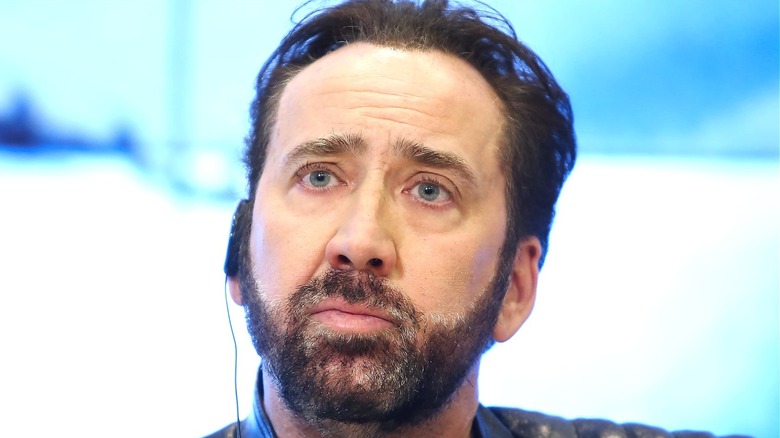 Epsilon/Getty
In 1998, a new chapter of the "Superman" franchise was abruptly shuttered by Warner Bros., spawning widespread speculation. The film, titled "Superman Lives," was helmed by Tim Burton and featured a script by "Clerks" writer-director Kevin Smith. Nicolas Cage, fresh off an Oscar win for his performance in "Leaving Las Vegas," was cast as the titular hero. The movie's cancellation robbed audiences of Burton's characteristically quirky vision, which reportedly included an epic face-off with a monstrous spider (via Entertainment Weekly) and a skirmish between Superman nemesis Brainiac (Christopher Walken) and a pair of polar bears at the Fortress of Solitude (via Forbes).
At first, Warner Bros.'s decision to can the film seemed mysterious. Burton was in the prime of his career when "Superman Lives" was scheduled to begin shooting. As his IMDb profile reminds us, Burton already had two "Batman" films under his belt, serving as the director on 1989's "Batman" and 1992's "Batman Returns." Not only that, but he'd also overseen critically acclaimed hits "Beetlejuice," "Edward Scissorhands," and "The Nightmare Before Christmas."
However, some theories for the movie's unexpected collapse have since emerged, fueled in part by the 2015 documentary "The Death of Superman Lives: What Happened?" (via IMDb). Based on information from the doc, The Hollywood Reporter posits in a review that Warner Bros. may have axed the film after incurring financial damages from its other late '90s box office flops, including "Batman and Robin" (per Box Office Mojo), despite having already funneled $10 to $12 million into the film's production. Another potential variable was the eccentric producer, Jon Peters, who allegedly prohibited showing Superman flying onscreen (THR's review notes that Peters denies these claims). 
However, the real answer to the cancelation of "Superman Lives" may be simpler — and more surprising — than previous theories would have you believe. 
Warner Bros. may have punished Burton for Mars Attacks!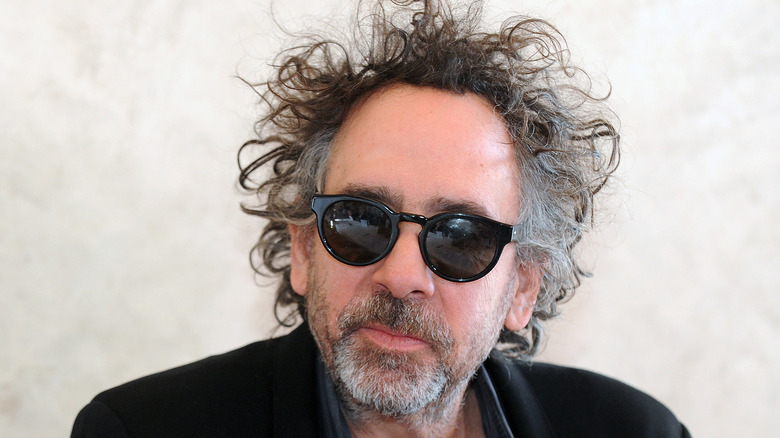 yakub88/Shutterstock
An oral history of Tim Burton's 1996 sci-fi comedy "Mars Attacks!" published by Inverse in December explains that reactions to the film may have initiated the "Superman Lives" debacle. The so-called "misunderstood masterpiece," as Inverse puts it, features surreal scenes, such as dog-human head swaps, cows set aflame in a field, and unhinged Martians bleating "Ack! Ack! Ack!" en masse.
Though "Mars Attacks!" has a star-studded cast, including Jack Nicholson and Glenn Close, it bombed at the box office (via Box Office Mojo) and was almost universally slammed by critics. Film critic Roger Ebert damningly wrote that it "plays like one of those '50s movies that are not remembered as cult classics." The New York Times lamented, "'Mars Attacks!' is just a parade of scattershot gags, more often weird than funny and most often just flat." 
"Mars Attacks!" writer Jonathan Gems touched on Warner Bros. cancelation of the "Superman Lives" project following the frosty reception of Burton's 1996 feature. He told Inverse, "They punished Tim. He had this wonderful project, with Nicolas Cage going to play Superman. The script was absolutely brilliant. They had incredible ideas for it. And then Warner Brothers dumped it and never gave a reason."
He added, "It got the thumbs down from New York, the bankers who finance the studios. It wasn't marketed properly at all. I think they decided they didn't want people to watch the film."
Despite the critical and commercial failures of "Mars Attacks!", it gained a tremendous cult following, said Gems. "I went to a couple of test screenings, and both of them were unbelievable, frankly. They went completely berserk. I'd never seen anything like it. I wasn't expecting this kind of euphoria."