Miranda Cosgrove Agreed To The iCarly Reboot Under One Condition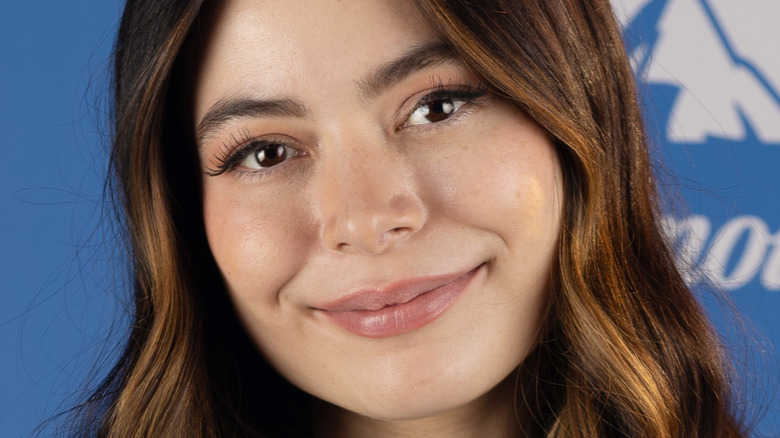 Shane Anthony Sinclair/Getty Images
When the news of the "iCarly" reboot was shared, fans didn't hesitate to express their excitement. The original Nickelodeon series aired from 2007 to 2012 and followed Carly Shay (Miranda Cosgrove) as she hosted her own homegrown web show. The new Paramount+ revival was recently renewed for a third season.
This new show catches up with Carly, the original influencer, and her friends as they navigate work, love, and family life in their 20s. Returning OG cast members include Cosgrove, Jerry Trainor as Spencer Shay, and Nathan Kress as Freddie Benson. Throughout the first two seasons, there have been plenty of notable guest stars as well. Laci Mosley and Jaidyn Triplett have joined the "iCarly" world, playing new characters Harper and Millicent.
Cosgrove explained to Variety that the fans who watched the original were their target audience, expressing, "They're the people that loved the show originally and they're really who this is for. So that really gave us a lot of direction after we realized that we were all on board and wanted to do that." So how were they able to manage that?
Why the iCarly revival did not end up like the Lizzie McGuire reboot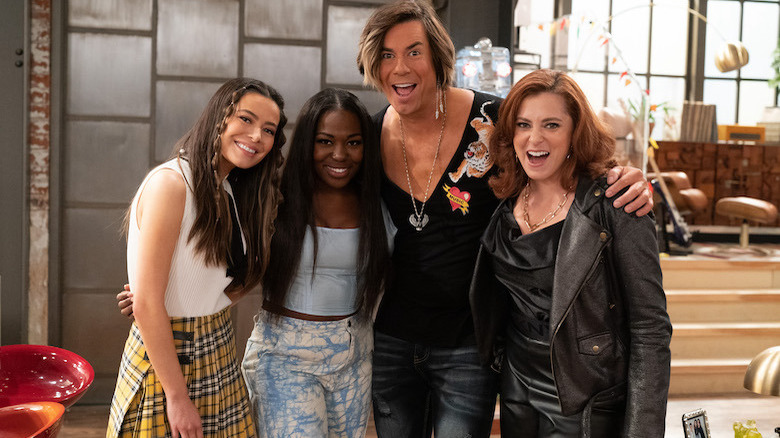 Lisa Rose/Paramount+/Nickelodeon
With Hilary Duff sharing how the "Lizzie McGuire" reboot was shelved because Disney+ did not want to have Lizzie in mature, grown-up situations, it's impossible not to think about how "iCarly" has managed to successfully do just that. Speaking to Variety, the actress admitted that this was why she and her castmates agreed to do the reboot. "It is a bit of a balancing act but I would say that with the original series, it was on Nickelodeon and it was definitely for kids," she added. "And we had a lot of wiggle room because we got to work with Paramount+, and it's not a kid's show anymore."
Cosgrove further explained that the revival is still a family show, telling Variety, "A family could watch the show together but we got to actually explore what these characters' lives would be like as actual adults. Because I think it would have been kind of strange if we came back and host just primarily a kid show now that we're all grown up." She went on to say that she and her "iCarly" castmates were lucky to have ended up on Paramount+ because of this.
Aside from reprising their previous roles, Cosgrove serves as an executive producer while Jerry Trainor and Nathan Kress are both producers.