Tim Roth On The Connection Between The MCU's Abomination And His Latest Film Resurrection - Exclusive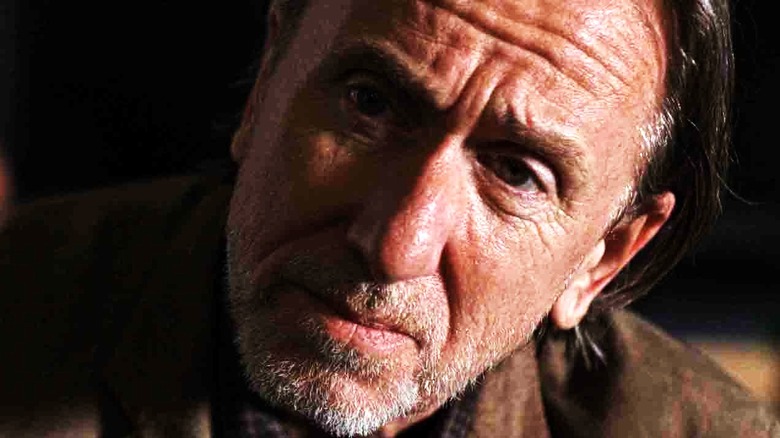 IFC Films
Tim Roth is a veteran of the big and small screen, yet Marvel Cinematic Universe fans know him best for his turn as Emil Blonsky, the man who becomes Abomination in 2008's "The Incredible Hulk." While the movie ultimately never got a sequel and Mark Ruffalo took over the role of the title character from Edward Norton, elements from the film have made their way into other MCU properties.
In particular, Abomination appeared in 2021's "Shang-Chi and the Legend of the Ten Rings," and Roth is set to reprise his role as the character in the upcoming Disney+ series "She-Hulk." It's an unexpected surprise, just like Roth's latest movie, the mind-melting psychological thriller "Resurrection." Though the two projects have few obvious parallels, in Roth's mind, they're connected because he did them both to please his sons. Roth sat down with Looper to talk about the way his kids have impacted his career choices.
His kids told him to take the roles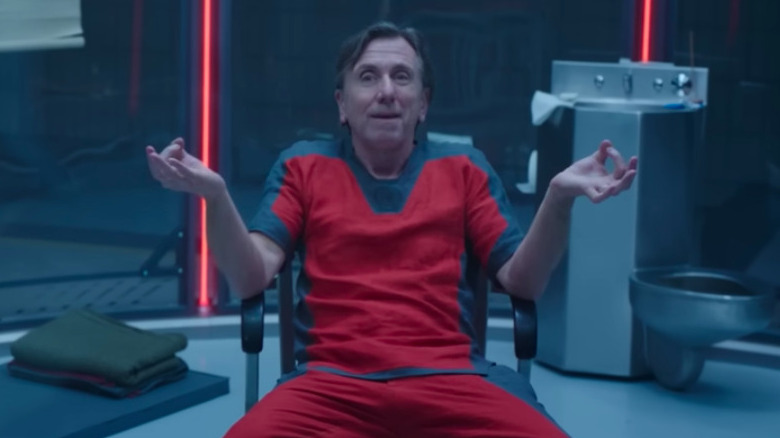 Marvel Studios/YouTube
When Tim Roth was presented with the role of Blonksy in "The Incredible Hulk," he felt it was a great opportunity to do a movie his sons would like. "It was really weird when they came to me [with 'The Incredible Hulk'] and they said, 'Would you fancy doing this?'" Roth remembered. "Actually, there's a connection with 'Resurrection.' Originally, I did it for my kids. I thought, 'Hilarious, dad's a monster.' I thought, 'It's cool,' and they roll their eyes. 'Resurrection' was the same ..."
In fact, it seems Roth felt "Resurrection" was pretty weird too. In the movie, Roth plays David, a man who shows up after his ex-flame Margaret (Rebecca Hall) has constructed a structured life far removed from the strange affair they had 20 years ago. "This script landed and I had to sit down and read it. I was like, 'Okay, what is this?'" Roth shared. "I told [my son] about it. He said, 'Give it to me.' I gave it to him and he read it and said, 'Yep, you're doing that. No worries.' And that was it. I had literally no say in the matter."
Due to his kids' strong opinions, Roth can draw a straight line from "The Incredible Hulk" to "Resurrection." "My kids decided that I was doing Marvel in the first place, because they existed. Now they make the choices," Roth noted. "They make choices about my work because I don't know horror movies. I don't know that genre. I haven't done them, but they love it. They went, 'Dad, you're doing it' [about 'Resurrection']. I made the call and there I am. That's kind of fun."
"Resurrection" is currently available in theaters and on-demand and will be coming to Shudder in November.