Jason Blum Teases Insidious 5 With New Patrick Wilson Image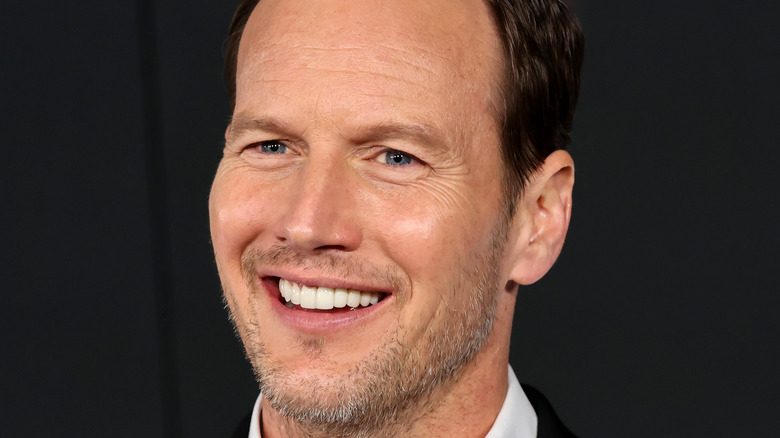 Amy Sussman/Getty Images
"Insidious 5" not only marks a return to a focus on the Lambert family from the original two movies, but it will also be the directorial debut of star Patrick Wilson. Wilson portrayed Josh Lambert in 2010's "Insidious" and 2013's "Insidious: Chapter 2," but the next two sequels mainly turned their focus to demonologist Elise Rainier (Lin Shaye) and her adventures before helping the Lamberts. 
Now Wilson is taking the helm for a sequel that will focus on the Lambert family, years after the events of the original film, with Josh dropping his son Dalton off at college, only to find past demons may not be as far in the past as they imagined, per Deadline. The original picture introduced us to The Further, a nightmare realm filled with demons. It's there that Josh has to go to save his son. 
Not much else is known about the film, though it will also include original stars Rose Byrne and Ty Simpkins, who portray Renai and Dalton Lambert, respectively. The franchise is still under the Blumhouse banner, and producer Jason Blum took to social media to tease the upcoming installment of the massive "Insidious" franchise, which is set for release on July 7, 2023. 
Jason Blum promises Insidious 5 will be great
In a tweet from the set of "Insidious 5," Jason Blum shared a photo of him hanging out with a smiling Wilson. Blum captioned the image with a promise that fans are going to love the fifth installment of the franchise. "That's right. Insidious is happening. And it's going to be great. And you all are going to love it. Just get ready and give ["Five Nights at Freddy's"] a rest for 2 seconds," he wrote.
"Five Nights at Freddy's" is a media franchise, mainly video games, that Blumhouse will be adapting. Before he teased "Insidious 5," Blum teased fans with an image of Jim Henson's Creature Shop hard at work cracking the animatronic creatures needed for that adaptation. "It's great to be working with Jim Henson's Creature Shop. Their experience and expertise with animatronics is absolutely killer!" he tweeted. 
Wilson has already teased that he's been working closely with screenwriter Scott Teems, "Insidious" veteran Leigh Whannell, and Blumhouse on his directorial debut. He said in February 2022 while promoting "Moonfall" that he's been all in ever since the idea was first pitched. 
"I've done a bunch of stuff with them, so I couldn't be happier to have my first experience with a very helpful and comfortable group of people that, for some reason, trust me. So, we'll see," he said in an interview with Screen Rant.