The Unexpected Way They/Them's Anna Lore Found Out She Got Cast As Kim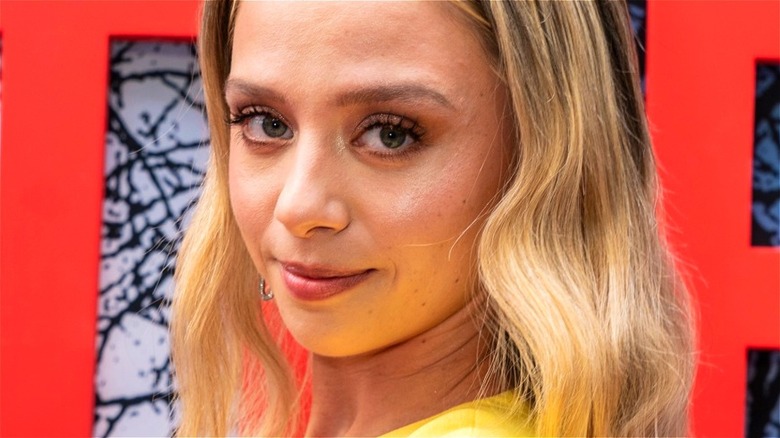 lev radin/Shutterstock
Peacock's horror film "They/Them" serves up an expectation-defying inversion of the slasher genre. Focusing on a group of LGBTQIA+ adolescents who find themselves trapped at a sinister conversion camp, the film trades in the usual campers-get-killed formula for something fresh, as the killer instead targets the villainous staffers attempting to torture the camp attendees out of their personal identities. A major part of the movie's appeal is its dedication to diversity and inclusivity in its cast, as all the major protagonists are played by actors with LGBTQIA+ backgrounds.
Anna Lore, known for her roles as Penny Farthing in HBO Max's "Doom Patrol" and Carrie in The CW's "All-American," stars in "They/Them" as Kim Hartman. Kim, a young gay woman who has not yet come out publicly, is one of the central group of LGBTQIA+ teens who are sent to the conversion camp. While other cast members like Darwin Del Fabro have incredible stories about how they become involved with "They/Them," Lore has a very interesting behind-the-scenes story of her own about how she found out she had been cast as Kim in the movie.
John Logan gave Lore the good news himself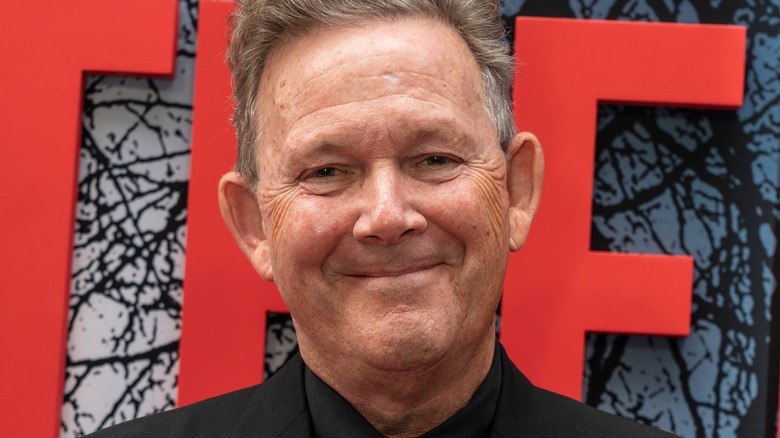 lev radin/Shutterstock
There's no one true way that projects go about casting roles, but in most cases, an actor gives an audition and then later finds out through their manager or agent if they got the part. However, Anna Lore had a very different experience when she discovered that she had been cast in the role of Kim for "They/Them."
In an interview with Reel and Beyond, Lore recalled the day that she found out she got the part. According to the actress, she was scheduled to have a Zoom call with "They/Them" director John Logan. Though she said she was incredibly nervous, as she didn't yet know if she had been cast and wanted to make a good impression, the call defied Lore's expectations and even ended with her getting the best possible news. "It was just the most low-key phone call ever," Lore said. "He's just the sweetest, warmest guy, and he told me on the Zoom that I got the part."
Logan's surprising candidness with Lore lines up with how he approached working with the cast on "They/Them," as the filmmaker said he wanted to directly consult with his stars to ensure that the movie accurately portrayed the struggles of LGBTQIA+ youth. "There was very open communication between the actors and myself," the director said in an interview with The Queer Review. "They were mostly responsible for the authenticity of their characters."