Whatever Happened To Drive Suits After Shark Tank?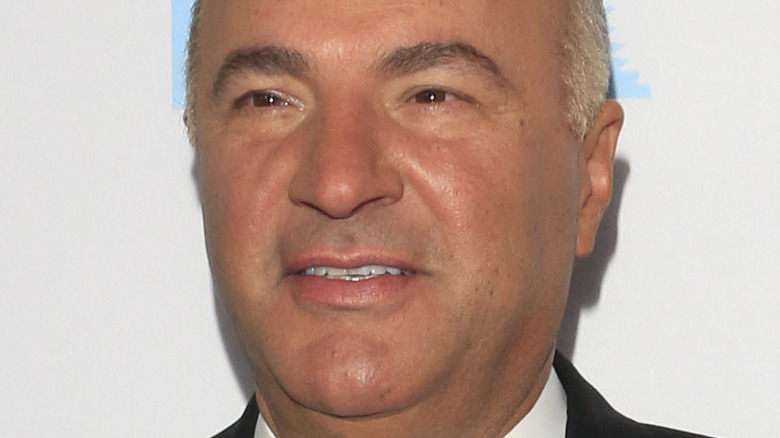 Kathy Hutchins/Shutterstock
During "Shark Tank's" 13 seasons of existence, (with a 14th on the way), the sharks have heard pitches from all kinds of companies. Some create innovative products that change industries, like Brightwheel. Some make useful consumer products, like the RinseKit. Others run restaurants, like Fat Shack. 
Then, there's Drive Suits. These are best described as a kind of wearable car or motorcycle that can also be driven. 
Drive Suits' creator Drew Beaumier appeared on "Shark Tank" during Season 4, in November 2012. At the time, the product only existed in a prototype form, and Beaumier hadn't begun the manufacturing process. He came into the tank seeking $150,000 in exchange for 20% of his company. With the cash and one of the sharks' business expertise, Beaumier said his goal was to "mark a new standard in children's entertainment." 
Two sharks were interested: Mark Cuban, who wanted to help Beaumier turn Drive Suits into its own company, and Kevin O'Leary, who wanted to sell the design to an existing toy company. In the end, Beaumier chose O'Leary. The deal agreed to on the show was for $150,000 in exchange for 30% equity, on the condition that they make a deal with a toy company.  
So, what's happened to Drive Suits over the past decade?
Drive Suits is now known as Robots and Cars Entertainment, Inc.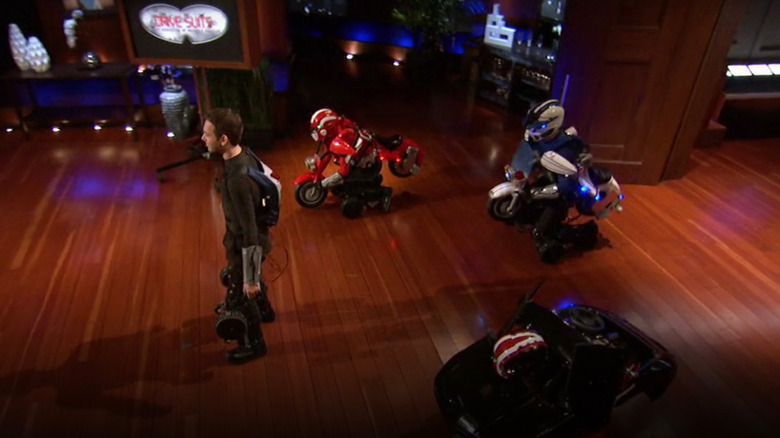 ABC/Hulu
Beaumier and O'Leary haven't commented publicly on the fate of their venture, but it appears their attempt to market Drive Suits to a toy company didn't come to pass. That's because Drive Suits now serve as the centerpiece of Beaumier's Robots and Cars Entertainment, Inc., a "strolling act and costume services company."
That means Drive Suits aren't available for purchase. Instead, Robots and Cars Entertainment, Inc. lets customers hire out performers to wear Drive Suits at events and pose for pictures with fans. Ironically, this is closer to the route that Cuban suggested. 
Beaumier launched Robots and Cars Entertainment, Inc. in 2016, and it's currently available for booking. They'll travel both nationally and internationally (via Robots and Cars Entertainment, Inc).
So, it appears that Beaumier ultimately chose a different path than the one he agreed to with Kevin O'Leary, and didn't reach his goal of turning Drive Suits into a consumer product. On the other hand, Drive Suits are still around. That's more than many products that went on "Shark Tank" can say.