Extended Crisis On Earth-X Trailer Sets Up The Biggest Arrowverse Crossover Yet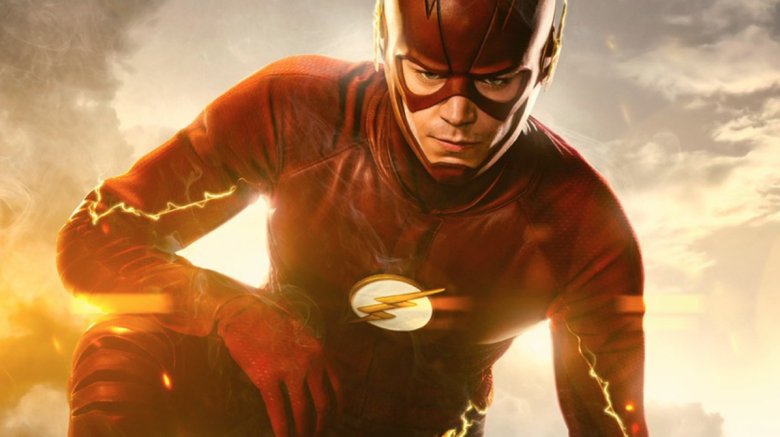 This post contains spoilers for The Flash through season four. 
If Justice League's financially and critically disappointing union of the Superfriends left you cold last weekend, you need look no further than the small screen for the next, most exciting team-up in DC television history. 
The Arrowverse—the CW's stable of superhero shows comprised of Arrow, The Flash, Supergirl, and Legends of Tomorrow—is gearing up for its biggest crossover yet with the four-part adventure "Crisis On Earth-X". 
Ahead of the two-night event's premiere next Monday, the CW has released an extended teaser for the four-parter, which you can watch via the series' official Twitter accounts. Check out what our heroes have in store for them in the two-plus minute clip below.
DC's greatest heroes unite in the 2-night crossover event, #CrisisOnEarthX, starting next Monday at 8/7c on The CW. pic.twitter.com/OBrFCsTrR5

— Supergirl (@TheCWSupergirl) November 20, 2017
Actor Stephen Amell, who has played Oliver Queen/the Green Arrow since his show's debut in 2012, says that the event is "more like a four-hour movie" than a loosely-connected quartet of TV episodes.
Previous crossovers in the Arrowverse have been relatively small-stakes, with cross-series two-parters or instances like the Flash making an appearance on Supergirl paving the way toward much more elaborate, multipart crossvers like last year's "Invasion!"
According to what we can see in the teaser, the "Crisis on Earth-X" arc opens on the wedding of Barry Allen to longtime paramour Iris West, with the nuptial being attended by many of the world's best heroes. When the ceremony is suddenly crashed by Nazis from another Earth—Nazis, of all things!—the happiest day of the Flash's life suddenly becomes host to one of the biggest threats he and his friends have ever faced.
Unfortunately for the interdimensional fascists, all the good guys came strapped, and the church immediately erupts into an all-out melee, prompting the Legends' Mick "Heat Wave" Rory to declare the unexpected knockaround the "best wedding ever." And that's just how it starts!
The crossover is necessitating a one-off reorganized schedule for the DC shows, to maintain momentum for the event over two nights rather than over a week. It will begin on Monday, November 27 at 8 pm EST with episodes of Supergirl and Arrow, and conclude on Tuesday, November 28 with The Flash and Legends of Tomorrow.
Check out the comic book-inspired poster art for the four-part event below.