Justice League Has Lowest DCEU Opening To Date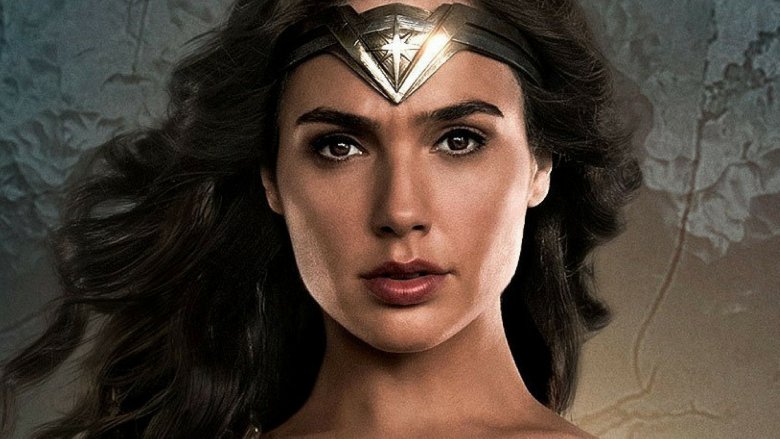 Things are not going well for Justice League. The movie earned just $96 million in its opening weekend, a disappointing figure when held up against its lofty budget.
While $96 million is nothing to turn your nose up at, it is the lowest opening for any movie in the DCEU to date. The universe kicked off with a $116.6 million opening for 2013's Man of Steel, with Batman v. Superman: Dawn of Justice building on that with $166 million and Suicide Squad pulling in a respectable $133.6 million. Wonder Woman had the smallest opening with $103.2 million, although that blew away initial expectations.
Justice League has been struggling for a while now. The movie, originally set to be directed by Zack Snyder, was taken over just a few months before its release by The Avengers helmer Joss Whedon after Snyder stepped down due to a family tragedy. Whedon oversaw a reported $25 million in reshoots, which earned a lot of press thanks to the fiasco surrounding Henry Cavill's Mission: Impossible 6 mustache.
Early tracking put Justice League around $110 million, but the film's box office potential appears to have been knocked down by mediocre reviews, with the movie currently sitting at a 40 on Rotten Tomatoes. Earning positive reviews has been a big problem for the DCEU– aside from the critical darling Wonder Woman, Man of Steel tops the rest with a 55 percent, while Batman v. Superman sits at a dismal 27 percent and Suicide Squad was saddled with a 26 percent.
Negative reviews appear to be the cause one of the DCEU's biggest box office issues. Although the movies often hold impressive opening weekends, they struggle to maintain audiences in the second week and see sharp drops. This was a curse that Wonder Woman managed to avoid, allowing the film to eventually surpass the domestic grosses of all of the DCEU's previous movies, despite having the smallest opening. If Justice League wants to be profitable, it will have to hold strong in its second week in theaters.
Second place for the weekend went to the Julia Roberts and Owen Wilson tearjerker Wonder, which brought in an impressive $27 million. Third place went to the third weekend of Marvel's Thor: Ragnarok, which continues to dominate with an additional $21.7 million, putting its domestic total right below $250 million. This weekend's other new release, the animated movie The Star, premiered in sixth place with $10 million.
You can view this weekend's full box office results (via Box Office Mojo) below.
Top 10 Weekend Box Office Gross
1. Justice League: $96,000,000 (– percent), $96,000,000 Total Domestic Gross   
2. Wonder: $27,050,000 (– percent), $27,050,000 Total Domestic Gross  
3. Thor: Ragnarok: $21,786,000 (-61.8 percent), $247,382,170 Total Domestic Gross   
4. Daddy's Home 2: $14,800,000 (-50.1 percent), $50,576,447 Total Domestic Gross 
5. Murder on the Orient Express: $13,800,000 (-51.9 percent), $51,728,362 Total Domestic Gross
6. The Star: $10,000,000 (– percent), $10,000,000 Total Domestic Gross   
7. A Bad Moms Christmas: $6,890,000 (-39.9 percent), $50,912,155 Total Domestic Gross   
8. Lady Bird: $2,529,915 (+110.9 percent), $4,702,390 Total Domestic Gross   
9. Three Billboards Outside Ebbing, Missouri: $1,115,000 (+246.1 percent), $1,549,225 Total Domestic Gross   
10. Jigsaw: $1,070,000 (-68.8 percent), $36,450,233 Total Domestic Gross