The One Peaky Blinders Line That Sticks Out In Cillian Murphy's Mind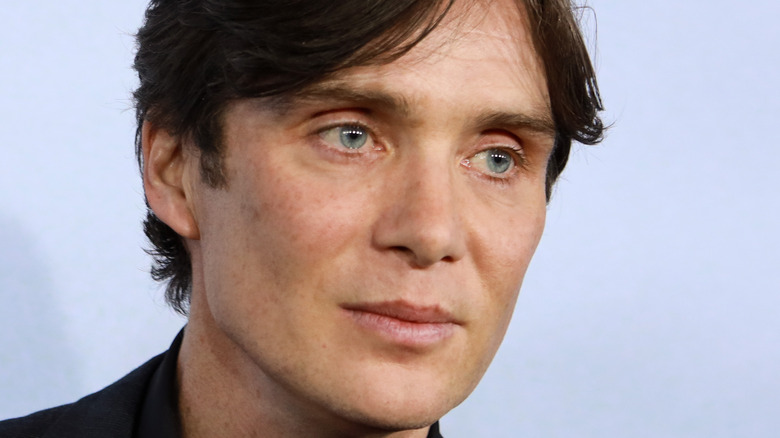 Jason Mendez/Getty Images
"Peaky Blinders" has garnered an impressive following over the course of its six seasons (via Paste). The popular BBC crime drama follows the titular gang throughout much of their reign during the early 20th century. In some ways it functions like a British take on "Boardwalk Empire," as both are period dramas that follow the rise of organized crime and its violent impact on society in their respective geological areas.
Cillian Murphy has starred as Tommy Shelby in all six seasons of "Peaky Blinders" and has managed to hold his own against heavy hitters like Tom Hardy, Sam Neill, and Helen McCrory throughout. Since Murphy's career has been filled with intense characters in films like "28 Days Later," "Batman Begins," and "Red Eye," this shouldn't come as a surprise. Nonetheless, Murphy's role as Tommy Shelby has become one of his most iconic, and helped to demonstrate how at ease the actor is in period pieces, a talent that will no doubt come in handy for his upcoming role in Christopher Nolan's "Oppenheimer."
Murphy's favorite line from Tommy is pretty deep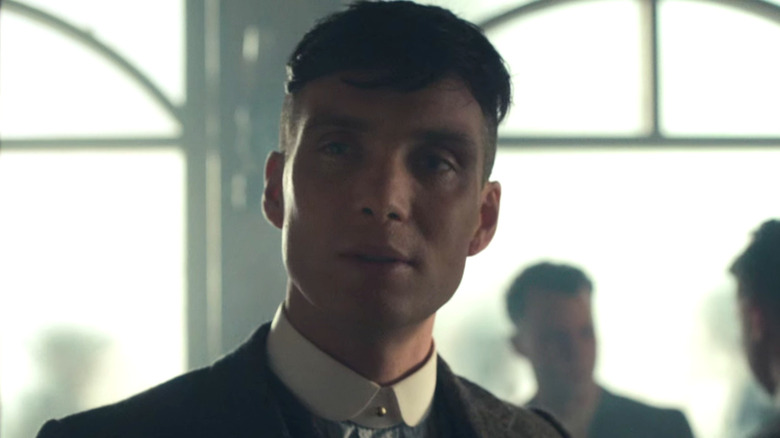 Netflix
Cillian Murphy sat down with BBC Radio 1 to discuss his role as Tommy Shelby on "Peaky Blinders." When prompted to think of his favorite quote from the character over the course of the series, Murphy didn't have to think long before he came up with his pick. "All religion is a foolish answer to a foolish question," Murphy quoted. "It's a pretty amazing piece of writing." That's an understatement in and of itself, as the line feels like it could be at the center of a college course on literature or theology. It's the kind of thing you can read or hear over and over and still find new ways to unpack it.
Elsewhere in the interview, Murphy also spoke about what makes the character of Tommy Shelby so compelling. "There was always this sort of memory of this happy, not damaged, accessible character," Murphy mused. "And then the First World War just destroyed him." It's an interesting parallel to draw, as the damaged soldiers that return from any war have a huge impact on their respective societies. Famously, the end of the Civil War helped lead to the violence of the Western frontier (via Cross Cut). Either way, with a "Peaky Blinders" movie on the way to cap off the series, fans will have more of the character and his violent gang to look forward to in the future.