The Young Sheldon Episode You Likely Didn't Know Jon Favreau Directed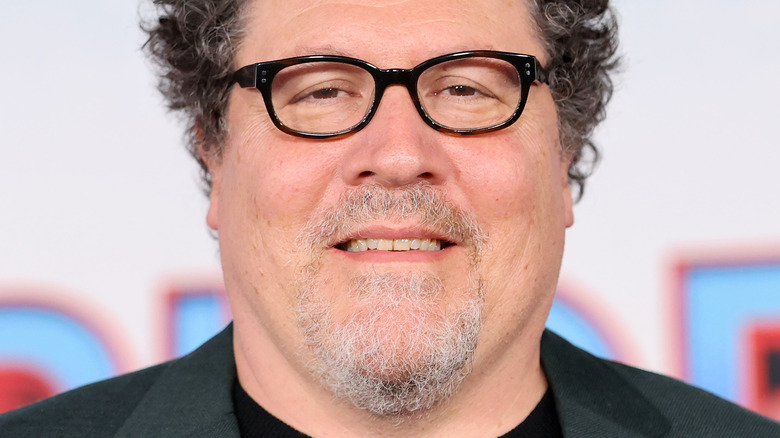 Emma Mcintyre/Getty Images
"Young Sheldon" has always had some prolific talent behind the cameras. A spin-off of CBS' hit "The Big Bang Theory," the prequel serves as an origin story for Sheldon Cooper (Iain Armitage) as told by his older counterpart (Jim Parsons). "Young Sheldon" remains one of the few sitcom spin-offs to succeed and surpass its predecessor. When discussing the prequel, Ben Travers of IndieWire said: "'The Big Bang Theory' has more jokes [...] But the jokes in 'Young Sheldon' are stronger, cleaner, and more grounded in the emotional beats of the scene." 
Because "Young Sheldon" emphasizes prioritizing the development of the lead character, it's no surprise that Jon Favreau was brought on board to direct. Best known for launching the Marvel Cinematic Universe with 2008's "Iron Man," Favreau has a particular eye for allowing audiences to empathize with unconventional protagonists (via IMDb).  
Looking closely at the episode Favreau directed, it's fair to suggest that "Young Sheldon" succeeded from the get-go, thanks to the director's sensibilities.
Jon Favreau directed the Young Sheldon pilot
"Young Sheldon" was given a straight-to-series order in 2017 (via Empire). To make its debut episode all the more exciting, "Cowboys & Aliens" helmer Jon Favreau was tapped to direct the pilot. The filmmaker also executive produced the pilot alongside Jim Parsons, who has an intimate connection to "Young Sheldon." 
Outlets like IndieWire particularly praised Favreau's reserved direction for illustrating how the spin-off operated as a dramedy rather than a traditional multi-camera, laughs-per-minute-focused sitcom. The pilot introduces audiences to a young Sheldon Cooper who, despite his capabilities, finds himself isolated from his family and peers, making it a perfect, intimate fit for Favreau's sensibilities. 
In 2012, Favreau directed the pilot for "Revolution," a sci-fi series on NBC that follows humans navigating society in a post-blackout world. Since filming the first episode of "Young Sheldon," Favreau has helped expand the "Star Wars" franchise, one of Sheldon Cooper's favorites, by creating "The Mandalorian" and "The Book of Boba Fett."