It's Always Sunny In Philadelphia Will Continue With Or Without Dennis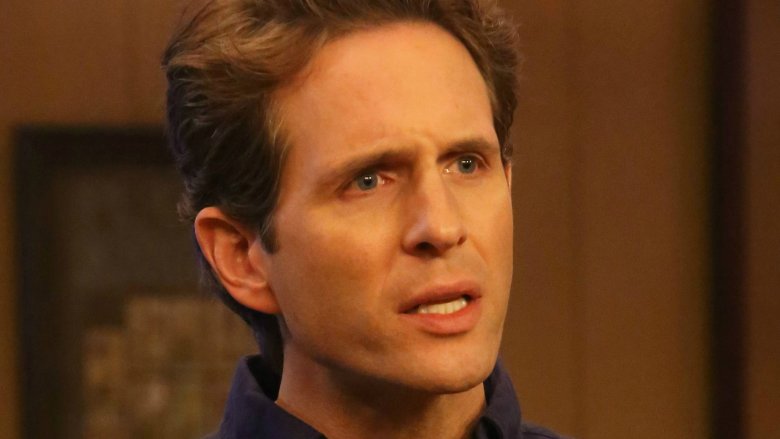 FXX
It's still not clear if Glenn Howerton will return for season 13 of It's Always Sunny in Philadelphia, but the implication is that he might not.
IndieWire reports the gang from It's Always Sunny took part in a panel discussion at Vulture Festival L.A., and while they didn't reveal much about what's to come, co-creator Rob McElhenney said work will begin on the upcoming season whether or not Howerton comes back as Dennis. 
"We're getting back to the writers' room in February [2018]," McElhenney said. Later, he said production is expected to begin in April and the release date would be in the fall of 2018.
However, nobody would say if Howerton (who is also a co-creator of the show) will be back. When asked, Howerton said, "Eh, damn it. I will say this: All joking aside, I love these guys and we have an absolute blast working together. We'll see."
Howerton's character was written off the show in the season 12 finale when he decided to leave Philadelphia and move to South Dakota to be with the child the gang didn't know he had. Howerton is set to star in the new NBC sitcom A.P. Bio alongside Patton Oswalt, which is expected to premiere in early 2018. The response to the show will definitely affect Howerton's availability to shoot episodes of It's Always Sunny.
A few months back, co-star Charlie Day said he'd hate to see Howerton leave. "We really never want to do the show without Dennis," Day said. "There is a possibility that maybe we would have Dennis in part of a season, not a complete season. I think we would still do a great season. There is a possibility that we have Dennis for an entire season, which would be fantastic. You know, we'll see what happens with [Glenn's] show, but I personally would not want to do the show without Dennis."
As for what the writers will do if Howerton doesn't return, McElhenney said, "We've got all sorts of surprises." No word if that includes a denim chicken.