What Law & Order: SVU Fans Really Want To See In Future Seasons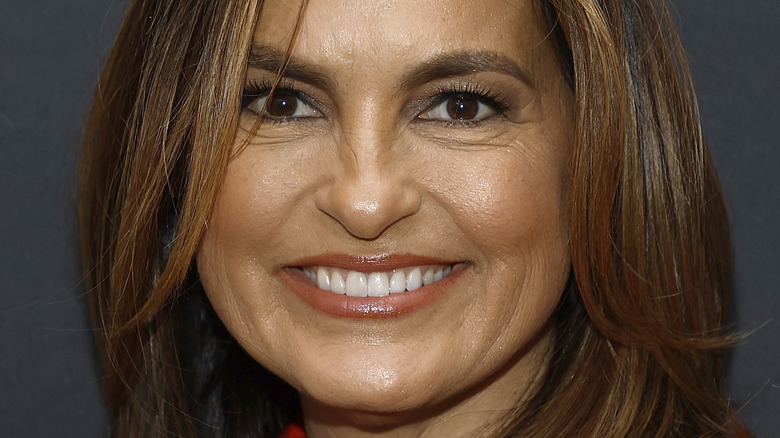 John Lamparski/Getty Images
"Law & Order: SVU" is headed for its 24th season this fall, set to premiere on September 22nd (via NBC). The show is historic, being the longest-running primetime television series of all time since 2019 (via The Hollywood Reporter) after being a spin-off of the original "Law & Order." As fans already know, the "Law & Order: SVU" team focuses on sexually-based crimes, making for some pretty grizzly and unsettling cases over the seasons.
The detectives that have been around and stayed around since the beginning of the series, like Olivia Benson (Mariska Hargitay) and Odafin Tutuola (Ice-T), have seen their fair share of traumatizing situations. It often begs the question as to what the show could do to avoid redundancy in cases and situations with the main cast moving forward.
Although, for fans of the show, it seems as though there is one thing that they would really love to see on "Law & Order: SVU." 
Law & Order: SVU fans want a new female detective
According to a recent Reddit thread, fans of "Law & Order: SVU" are looking for something specific in future seasons of the show — a new female detective. U/jdpm1991 initiated the conversation by explaining that they want another female detective, especially since fans haven't seen another female detective on the team — besides Kat Azar Tamin (Jamie Gray Hyder) — since Monique Jeffries (Michelle Hurd). "I wasn't a fan of Kat, but it was just so refreshing to see another woman in the squad cause the last lady detective in the show was Jeffries, and that was 22 years ago. I love Benson, and I like Rollins, but at times their characters feel very 'Men Write Women,'" they explained.
Other fans supported that sentiment. U/Wild-Farmer6969 agreed it might be time for another woman of color to return to the SVU squad. They exclaimed, "I think it's time they have a woman of color detective; they haven't had one since Jeffries!"
It's unclear if any fresh face will be added to the main cast of "Law & Order: SVU" Season 24, although it's certainly possible.