Wizard Of Oz Fans Just Got Exciting Remake News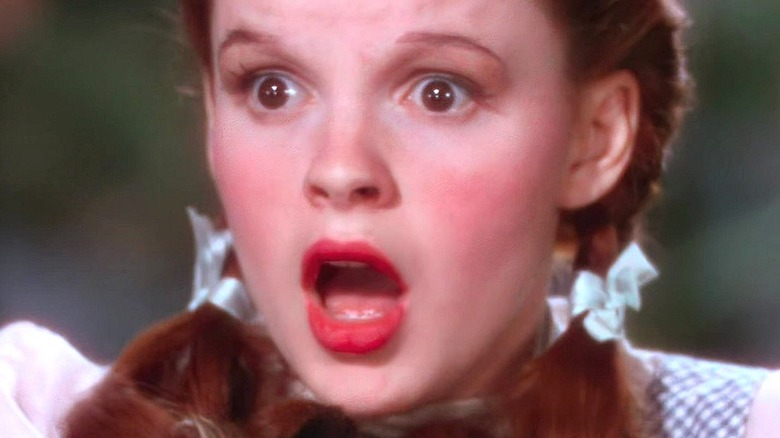 Loews Inc.
One of the most beloved and enduring fantasies ever published is L. Frank Baum's classic "The Wonderful Wizard of Oz." The novel introduces young readers to a plucky Kansas farm girl and her loyal pooch Toto as they're whisked away on a tornado-powered journey into a realm of wicked witches, bogus wizards, and non-stop adventure. As noted by The Guardian, the novel was initially penned by Baum as his attempt to soften the instructive but sometimes harrowing narratives of old-school European fables and folk tales as interpreted by the Brothers Grimm. As Baum wrote in the novel's introduction in 1900, the story was created primarily for the enjoyment of children of that era, aspiring to be "a modernized fairytale, in which the wonderment and joy are retained, and the heartaches and nightmares are left out."
Along with the Tin Man, Scarecrow, and the Cowardly Lion, Dorothy Gale has headed down the yellow brick road in various film and TV adaptations, most notably MGM's iconic 1939 musical "The Wizard of Oz" starring Judy Garland. After MGM's initial film adaptation, a slew of other permutations was produced, from the 1978 musical version "The Wiz" starring the late Michael Jackson to Disney's 2013 effort, "Oz the Great and Powerful," to Netflix's upcoming 2022 movie, "Rainbow" featuring Ester Expósito (per IMDb). So, with many versions of the Oz books already translated to the screen, what newly announced reboot grabs fans' attention?
A new remake of the Wizard of Oz is in the works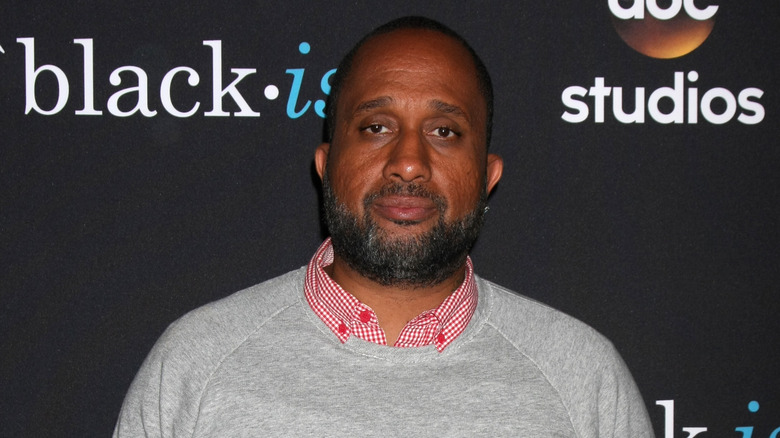 Kathy Hutchins/Shutterstock
As reported by Deadline, Warner Bros. reveals that Kenya Barris is on board to write and helm a shiny, new version of "The Wonderful Wizard of Oz" for the big screen. While there is scant information about the remake's plot, timeline, or cast, Barris is already well-known to TV audiences as the creator of "Blach-ish" and co-writing the 2019 remake of "Shaft." As noted in the interview above, Barris's Khalabo Ink Society will produce the new adaptation.
In addition to his work on the new Oz film, Barris' first feature film directorial effort, "You People," co-written with Jonah Hill, is currently in post-production with a cast including SNL alumni Julia Louis-Dreyfus and Eddie Murphy. In the coming months, Barris will also be premiering "Entergalactic," a made-for-TV mix of adult animation, music, fashion, and art chronicling Black romance in New York City, as well as a highly anticipated feature-length musical centered on Juneteenth with producer Pharrell Williams. So, while there's currently little to go on in the way of details, this reimagining of the "Wizard of Oz" from noted writer-director Barris is an event that will have Oz fans impatiently tapping their ruby slippers.