How The Wizard Of Oz Ruined Judy Garland's Career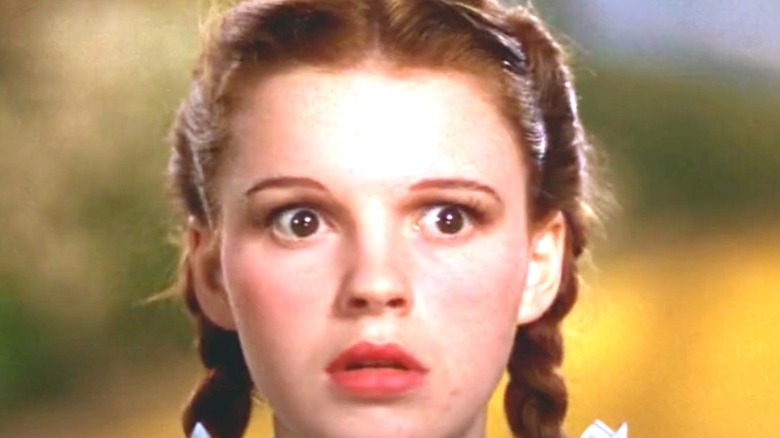 MGM
Judy Garland was just 17 when she filmed the 1939 movie "The Wizard of Oz," but it set her on a difficult path for the rest of her career — and her life. Garland was a true child star, showing off her talents for acting and singing from the time she was a toddler, and at age 13 she signed with the iconic Metro-Goldwyn-Mayer studio.
Landing the starring role in "The Wizard of Oz" was a dream come true for the young movie star. The blockbuster fantasy film about Dorothy Gale, a Kansas farm girl who just wanted to find her way home, went on to become one of Garland's most famous movies, but the experience of her starring role was less than stellar. According to Vogue, Garland was the lowest paid actor in the film even though she was in almost every scene.
Garland helped make the studios a lot of money, but her bosses felt she didn't have the bombshell looks of the big-screen beauties of the era. Vogue noted that MGM director Charles Walters once described her as "the ugly duckling" of movie stars. At the height of her career, Garland was MGM's highest-grossing star, but her alcoholism and drug use caused her to be fired from her starring role in "Annie Get Your Gun" in 1949, per PBS. A little more than a decade after she wrapped "The Wizard of Oz," she was fired from MGM for good and was left with no movie contract at all.
Judy Garland's time on The Wizard of Oz set her up for a lifetime of struggles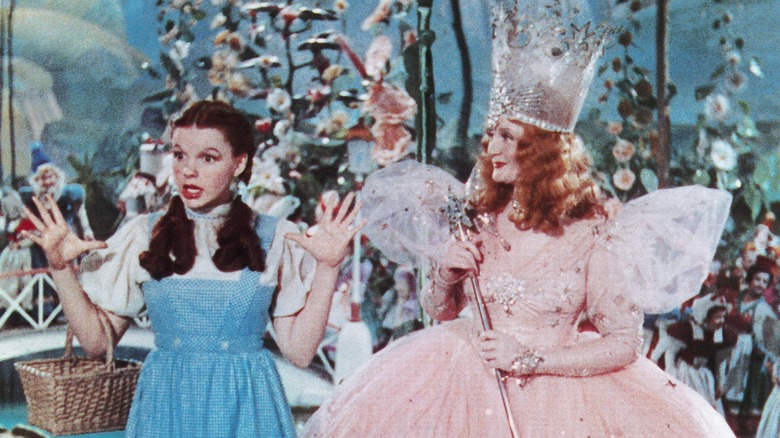 United Archives/Getty Images
Despite being fired, Judy Garland did go on to play other roles. Without a movie contract, she starred in the Warner Bros. remake of "A Star is Born," thanks to some help from her then-husband, Sid Luft, who was a director on the film (via PBS). But the after-effects of "The Wizard of Oz" haunted her.
As a teen star in the fantasy musical, Garland was told to lose weight for her role as Dorothy and was given amphetamines to do so. According to TV Over Mind, MGM Studio boss Louis Mayer put her on a diet of chicken soup, black coffee, and a steady supply of cigarettes to suppress her appetite. She was also treated poorly by her male co-stars, according to Luft's tell-all book, "Judy and I: My Life With Judy Garland." In an excerpt from the book (via People), Luft claimed Garland was harassed by the hard-partying actors who played the Munchkins, and that the short-statured men would "make Judy's life miserable on set by putting their hands under her dress."
In interviews, Garland often complained about her experience working on "The Wizard of Oz."  Sadly, she never overcome the addictions that were set in place during her childhood movie-making days, and she died of an accidental drug overdose on June 22, 1969, per Time. She was 47 years old.