The Witcher Fans Can All Agree On These Casting Choices
"The Witcher" is one of the top shows on Netflix, and the casting director is at least partly responsible for its popularity. The show has a perfect blend of A-list stars, lesser-known actors, and up-and-comers, many of which look shockingly similar to their video-game counterparts. It's made all the more impressive by the fact that casting for a franchise the size of "The Witcher" couldn't have been easy — because of its history, devoted fanbase, and already well-established versions of the characters. 
While speaking with Entertainment Weekly, showrunner Lauren Hissrich commented on these difficulties by saying, "I think that anytime you're doing casting and you're casting something that has a lot of existing fans you're going to get a lot of opinions about whether it matches fan vision. This franchise has millions of fans. We knew we weren't going to make everyone happy." Hissrich, who had previously worked on shows like "Daredevil" and "Umbrella Academy," was prepared for any potential backlash when it came to "The Witcher" castings. 
However, fans and critics clearly seem to agree that Hissrich and casting director Sophie Holland did an incredible job with the characters. Fans believe two actors, in particular, are not only perfect for their roles, but stand-out elements of the overall show.
Henry Cavill is passionate about all thing Witcher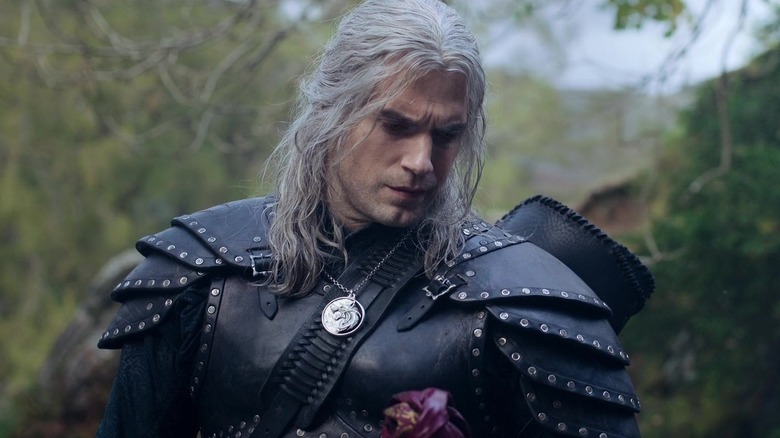 Netflix
To no one's surprise, "The Witcher" struck absolute gold in casting Henry Cavill in the lead role. The actor revealed he sought out the role once he heard Netflix planned to adapt the series — and in fact, Cavill initially expressed his interest in playing Geralt in a 2018 interview with IGN. As a massive fan of the games and book series, he revealed that he bugged his agent about contacting Netflix for the role. 
Hissrich confirmed this story saying, "Henry is a huge fan of this property. He's read all the books. He's played all the games. I met him at the very beginning of the process. He said, 'I would love to play this character.'" The showrunner initially turned him down since the team was still working on the script, but eventually, after meeting with 207 potential Geralts, Hissrich returned to Cavill, and the rest is history (via Entertainment Weekly).
Cavill's love for the character is evident throughout his performance, and fans agree. On Reddit, u/Friendisaster highlighted his casting as one reason to look past any problems with the show. Fellow fan u/DragonMatricks added, "Wouldn't want any other Geralt. I just love how he's not just the actor, but an actual fan of the franchise himself. Man just completely know what he's doing." Critics have echoed the fan sentiment, as IGN stated, "'The Witcher' is headlined by a dedicated performance from the perfectly cast Henry Cavill." Forbes, meanwhile, wrote that, "Cavill just gets Geralt, if that makes sense. He's fantastic in the part, whether you're talking about his use of a sword (and magic) or in his wry deadpan. Cavill's Geralt is dry, at times funny, at times deadly serious, but always there's a hint of danger and amusement behind his eyes."
Anya Chalotra proved doubters wrong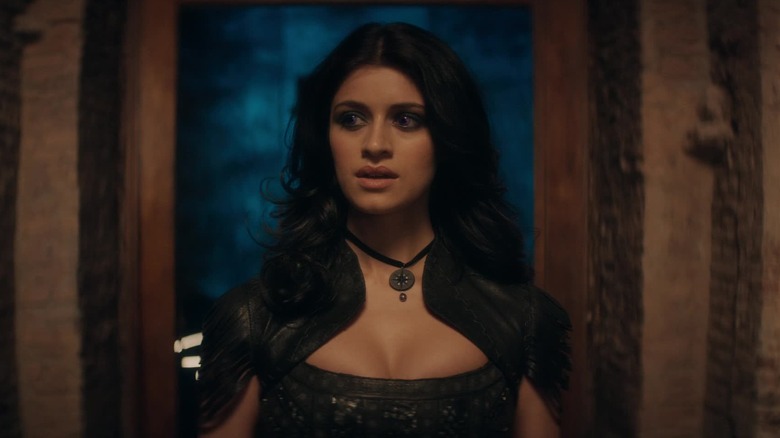 Netflix
Before "The Witcher" hit Netflix, fans weren't as quick to accept Anya Chalotra as Yennefer as they were for Cavill. Her casting came with the (unfortunately) common controversy surrounding all-too-many POC castings (via Nerd Reactor), with a number of fans expressing racist anger at the studio's decision to cast an actress of Indian and British ancestry when the Yennefer of the games was portrayed as white. This disturbingly racist backlash only worsened following the first premiere of the trailer for "The Witcher" at San Diego Comic-Con (via Twinfinite). 
While these remarks had no merit in the first place, Chalotra's performance quickly proved why she was perfect for the role, and at this point, most viewers can't imagine any other Yennefer. In fact, after seeing the show, most fans rank Chalotra's Yennefer as one of the best parts of "The Witcher." One fan on Reddit, u/boringhistoryfan, who was initially skeptical of the casting, admitted that their doubts about her casting were misplaced. As the user wrote, "The funny thing is, I wasn't initially sold on Anya. She captured the look fantastically. But I was so conditioned by the games, that I remembered CDPR's choice to redo their original model because she seemed to 'soft.' And I had the same misgivings about Anya. I'm glad to say I was really wrong. I think she's captured the role perfectly, especially that chaotic mix of certainty and insecurity and threading that balance between confidence and uncertainty."
Furthermore, critics see Chalotra as a perfect equal alongside Cavill. Writing about the three titular figures of Geralt, Ciri, and Yennefer, IGN even highlighted Yennefer as being the best character of the series. Needless to say, after silencing all critics with such a powerful performance, Chalotra is now a fan favorite.