Scott Haze Reveals The 'Biggest Souvenir' He Took From The Jurassic World Dominion Set - Exclusive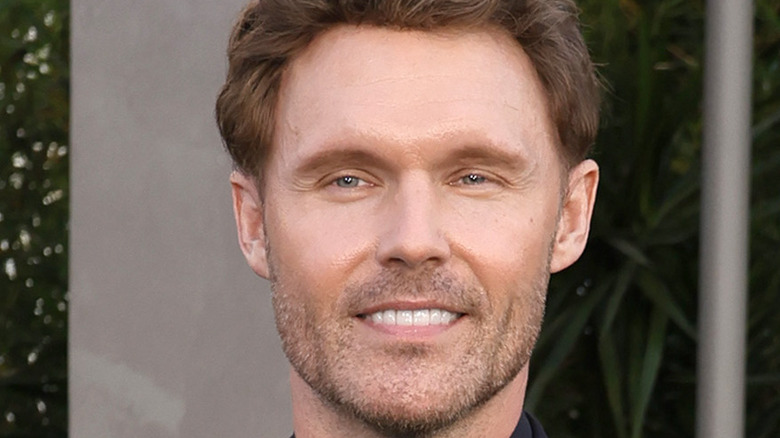 Frazer Harrison/Getty Images
While Scott Haze has been acting for almost 20 years, it seems like he's just now catching fire. After making a splash back in 2013 in his buddy James Franco's indie film "Child of God," the rising star has more recently appeared in the blockbusters "Venom" and "Jurassic World Dominion" and can currently be seen in the psychological horror movie "What Josiah Saw," which is now streaming exclusively on Shudder.
As the roles get bigger, it probably gets more tempting to snag a souvenir or two from the lavish sets. And indeed, Haze walked away with a couple of cool keepsakes from his time filming "Jurassic World Dominion," in which he plays ruthless dinosaur poacher Rainn Delacourt, who goes head-to-head with franchise stars Chris Pratt and Bryce Dallas Howard.
During an exclusive interview with Looper, Haze revealed the grandiose goodies he walked away with from the "Jurassic World Dominion" set.
Haze made his own short film during his downtime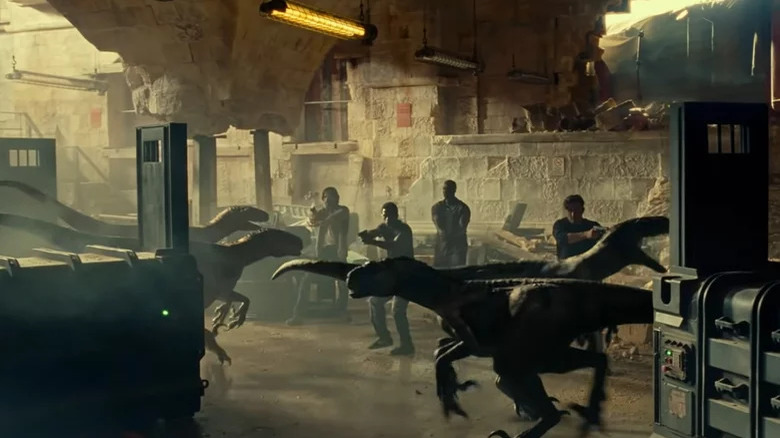 Universal Pictures
The set of "Jurassic World Dominion" is full of cool collectibles that any actor might want to snag a piece of, from animatronic dinosaurs to elaborate scenery — and maybe even a picture or autograph with the original "Jurassic Park" cast that appeared in the film. But Scott Haze kept it simple when he snuck away with a piece of movie history.
"I don't know if anybody knows that I have some of the Rainn Delacourt costume," said Haze.
But Haze's biggest takeaway wasn't an actual prop. It was the fact that he personally captured a unique moment in time via his own homemade film.
"'Jurassic World' was a very special film because we were the only movie in the world being made [during the height of Covid]," said Haze. "The biggest souvenir I have ... is [when] I made a short film while I was shooting 'Jurassic World,' because we had a month off and I was trapped in this [Covid] bubble. I got film gear and created a short film with Destry Spielberg, Steven's daughter, and Taylor Olandt, and it was really fun. I have a little movie that's a time capsule of that time, and that's my biggest souvenir."
Haze's latest film, "What Josiah Saw," is now streaming exclusively on Shudder.