Where The Fresh Prince Of Bel Air's Carlton Banks Is Now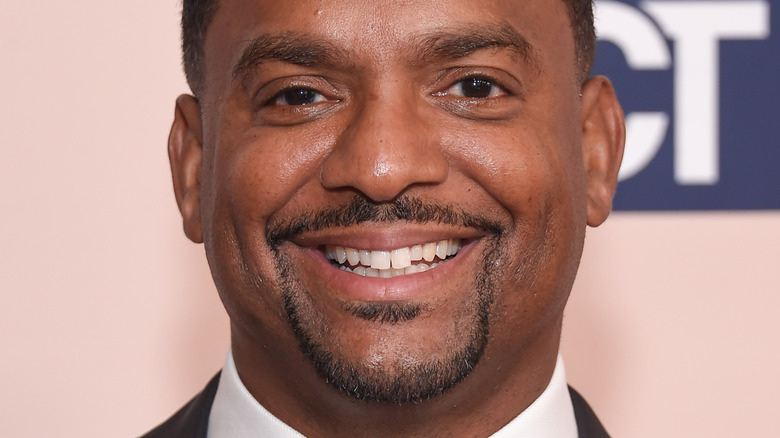 DFree/Shutterstock
There are plenty of celebrities out there that when you take one look at them, you can't help but smile. When it comes to Alfonso Ribeiro, plenty of fans find that they not only spontaneously smile, but feel the urge to dance. And TV watchers from the '90s more than likely know exactly why that is. That urge, in fact, stems from when Ribeiro played the role of Carlton on the hit sitcom, "The Fresh Prince of Bel-Air." Although Carlton is portrayed as a snobby rich kid born with a silver spoon in his mouth, Ribeiro still managed to present him as naïve and lovable, especially when interacting with his street-wise cousin from West Philadelphia, Will Smith.
According to Variety, 12-year-old Ribeiro first caught the attention of the public when he starred in Broadway's "The Tap Dance Kid" in 1983. With that, along with moving like Michael Jackson in a famous Pepsi commercial, Ribeiro found himself cast in the role of "Alfonso Spears" in the TV series "Silver Spoons." One hit-show experience led to an even bigger one, as he was then cast as Carlton on one of the most popular comedy sitcoms of the '90s. Despite already being a hilarious and important character over the many episodes, it was Ribeiro's favorite "The Fresh Prince of Bel-Air" moment that forever put Carlton on fans' permanent radar. 
Of course, that moment was when Ribeiro danced "The Carlton," which Ribeiro first unleashed in Season 2, Episode 13 ("Christmas Show"), then made famous in Season 5, Episode 6 ("Will's Misery"). It was this spur-of-the-moment dance that quite possibly helped Ribeiro keep the public's attention long after "The Fresh Prince of Bel-Air" ended, leading him to an extended showbiz career.
Alfonso Ribeiro is a game show host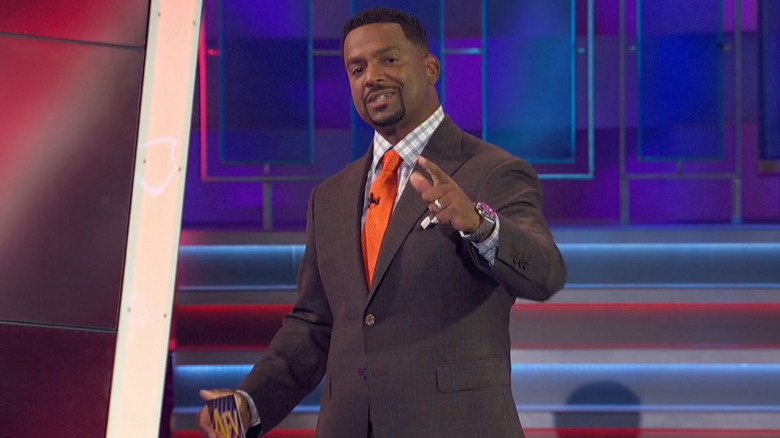 ABC
It's no secret that keeping up an active career in show business is no easy feat for an actor. This is especially true, if, you are mostly known as a co-star on a series with another very famous actor. However, some especially talented individuals are able to pull it off. After giving fans one of the best impromptu dance moments in television history, Alfonso Ribeiro was rewarded with several television opportunities following "The Fresh Prince of Bel-Air."
Not long after hanging up his Carlton-dance shoes, Ribeiro was cast in the TV series "Extreme Ghostbusters," voicing the role of Roland Jackson. Fans again got to see Ribeiro's face when he played the role of Dr. Maxwell Stanton in 50 episodes of "In the House." For years after that, Ribeiro appeared in multiple TV shows and films, including 2011's "Things We Do For Love" and 2021's "Muppets Haunted Mansion" (via IMDb).
Perhaps most notably, Ribeiro now hosts two long-running game shows: "America's Funniest Home Videos" and "Dancing With the Stars." ABC reports that Ribeiro has hosted "America's Funniest Home Videos" since Season 26, and his tenure has included the honor of hosting the show's 700th show. According to Variety, after "Dancing With the Stars" announced that they would be making a move from ABC to Disney+, it was also revealed that Ribeiro will be co-hosting Season 31 alongside Tyra Banks. 
Of course, Ribeiro's hosting of these shows is only fitting when you think about the fact that a funny clip of him dancing is what launched him to fame in the first place. But if only seeing Ribeiro as himself bums you out, do not despair; Carlton has not disappeared. In fact, it has become a popular meme online.