The Anne Heche Role On Adventure Time You Never Knew Existed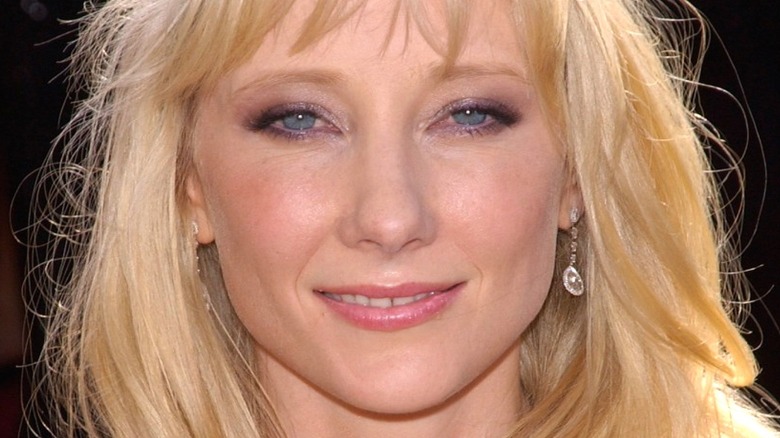 Featureflash Photo Agency/Shutterstock
Anne Heche was an actor well known for her roles in movies like Gus Van Sant's "Psycho" remake and "I Know What You Did Last Summer," as well as TV projects such as "Chicago P.D." and "All Rise." Heche's surprising death at the age of 53 years old has shocked Hollywood, and the actor leaves behind an impressive and varied body of work. She also didn't limit her roles to the realm of live-action. 
Heche lent her voice to "The Legend of Korra," one of Nickelodeon's most prized animated series. Along Korra's (Janet Varney) travels, she meets many members of the Beifong metalbenders, including Suyin (voiced by Heche), who teaches Korra the ways of her famous mother, Toph. What you may not have realized is that "The Legend of Korra" isn't the only beloved animated series Heche worked on. Yes, Heche had a small role on Cartoon Network's "Adventure Time," and it was part of one of the series' more imaginative episodes to date.
Cherry Cream Soda takes us on an emotional rollercoaster ride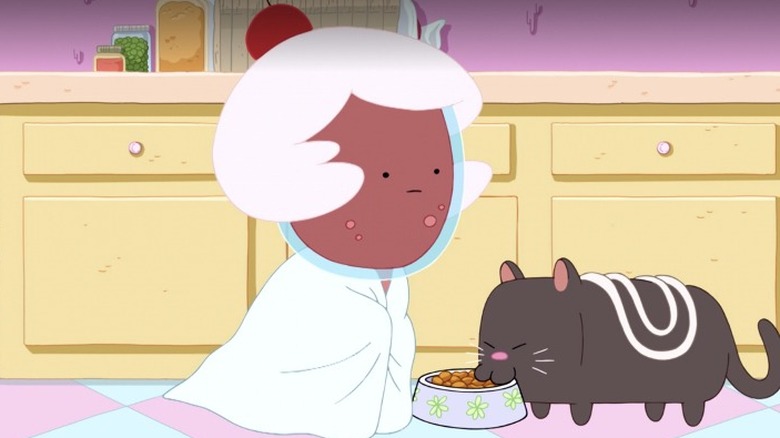 Cartoon Network
Though Anne Heche's tenure on "Adventure Time" was brief, it certainly made an impact. Heche voices Cherry Cream Soda, whose husband, Root Beer Guy (Jack Pendarvis), is just trying to find meaning in his monotonous life in Season 5. But her true shining moment on the series is her self-titled episode in Season 7. Since we last saw her, Root Beer Guy has died while defending the kingdom and now Cherry Cream Soda is mourning the loss while married to someone else.
In true "Adventure Time" fashion, the episode gets really dark and examines difficult themes like grief. Cherry Cream Soda may be trying to move on with her life, but her current husband is not respectful of her needs. He pushes her to bury the remains of Root Beer Guy, saying to his new wife, "Isn't there an expiration date to this grieving thing?"
This dynamic is thrown into even more chaos when Root Beer Guy is revived from the dead. Heche's comic delivery, as well as her commitment to the heavy topics of the episode, is what makes this portrayal so memorable. No one in her life respects her complicated feelings — except the beloved cat Loafy — and Cherry Cream Soda must find happiness on her own terms.