The Truth About The Death Of Anne Heche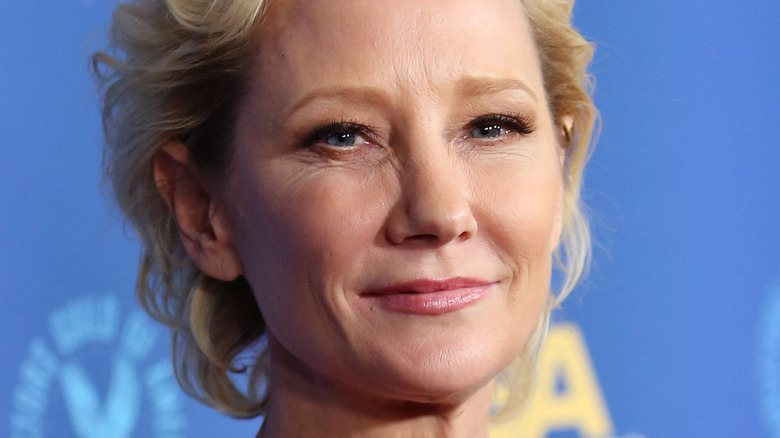 Jesse Grant/Getty Images
Anne Heche, known for her work in "Donnie Brasco," among other films, has died at 53, according to The Guardian. One week ago, the actress crashed her car into a home in the Mar Vista neighborhood of Los Angeles, resulting in anoxic brain and pulmonary injuries (via TMZ). A woman was home during the crash which left her with minor injuries. Heche laid in a coma for a week before being taken off life support, and it's said she never regained consciousness after the fiery accident.
TMZ also cited the LAPD, whose sources said Heche was under the influence of cocaine and possibly fentanyl at the time of the crash. The outlet also claims the actress was involved in two hit-and-runs prior to the final accident. CNN previously reported the accident was being investigated as a felony. Prior to her death, Heche was being kept on life support to see if any of her organs were viable for donation, which her rep noted was very important to the actress. In a separate report from TMZ, it's been specified that Heche is still on life support machines to keep her heart beating for potential organ donation, but she is brain dead with no function. Under California law, this is defined as legally dead.
Heche's rep released a statement to TMZ, reading, "We want to thank everyone for their kind wishes and prayers for Anne's recovery and thank the dedicated staff and wonderful nurses that cared for Anne at the Grossman Burn Center at West Hills hospital."
Anne Heche had a lengthy career in film and television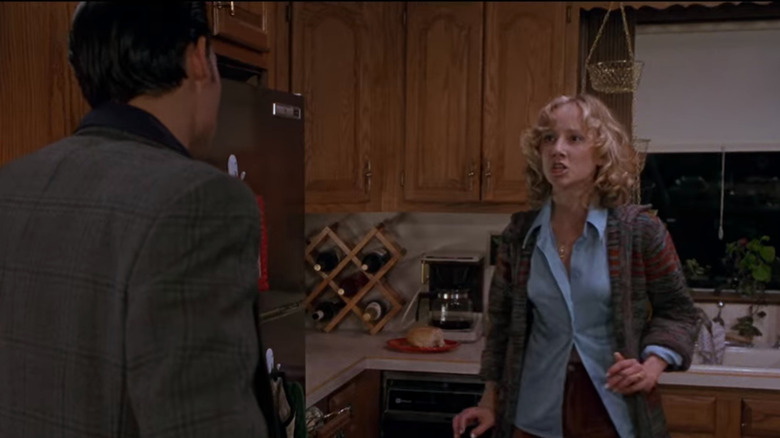 Sony Pictures
Anne Heche got her start in the entertainment industry in 1984, starring as Vicky Hudson on "Another World" for over 70 episodes. The part would earn her a Daytime Emmy in 1991. She'd go on to pick up movie roles in films like "Milk Money," "The Juror," "Birth," and "Pie in the Sky" before getting perhaps the most significant part of her career — Maggie in "Donnie Brasco." Heche would go on to star in films like "Volcano," "Six Days Seven Nights," and "John Q" to name a few. Toward the latter part of her career, Heche started taking on more television roles, with significant runs on series like "Chicago P.D.," "Hung," and "Men in Trees."
Heche's rep spoke fondly of the actress upon the grim news that her client would not survive the accident, saying, "Anne had a huge heart and touched everyone she met with her generous spirit. More than her extraordinary talent, she saw spreading kindness and joy as her life's work –especially moving the needle for acceptance of who you love. She will be remembered for her courageous honesty and dearly missed for her light."
Anne Heche had a highly publicized relationship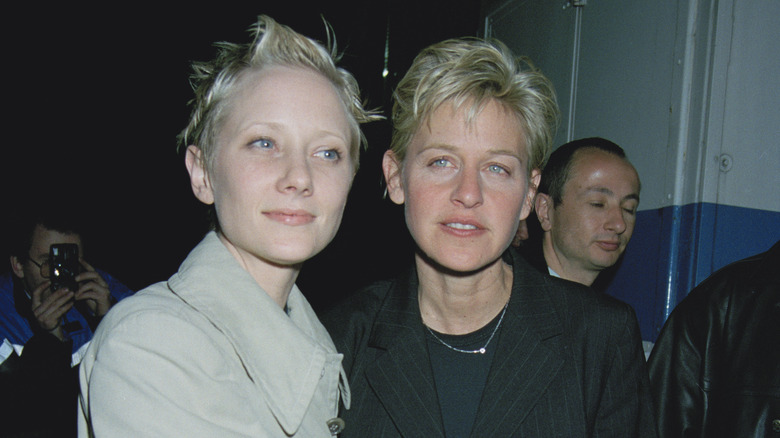 Dave Benett/Getty Images
Heche was famously romantically attached to Ellen Degeneres from 1997 to 2000, according to Us. Their relationship was monumental for LGBTQ+ couples everywhere. Both women felt extreme backlash for going public with their relationship, with Heche saying, "I was in a relationship with Ellen DeGeneres for three and a half years and the stigma attached to that relationship was so bad that I was fired from my multi-million-dollar picture deal and I did not work in a studio picture for 10 years," while competing on "Dancing With the Stars."
Heche leaves behind two sons, Atlas Heche Tupper and Homer Laffoon. In 2007, Heche entered a relationship with James Tupper, the father of one of her sons. She'd go on to marry Coleman 'Coley' Laffoon, her other son's father. Tupper shared an Instagram post after the news of Heche's death, writing "love you forever," with a photo of the actress attached.