Jackass Fans Make It Clear How They Feel About A Potential Wildboyz Return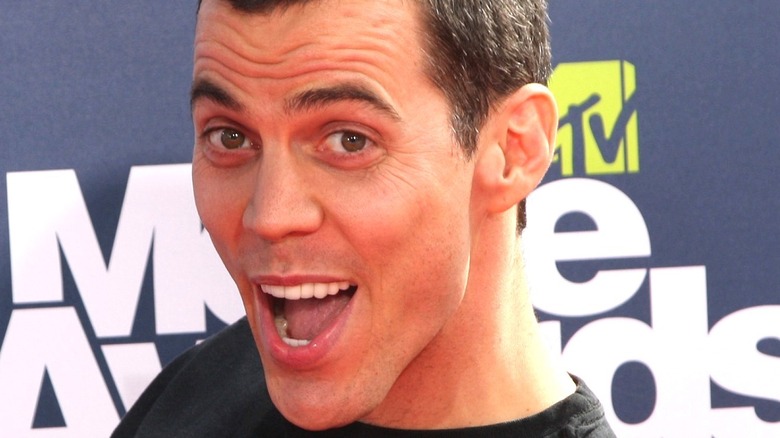 Kathy Hutchins/Shutterstock
The original "Jackass" MTV series completed its final season in 2001, MTV chose to develop several spin-off series featuring members of the "Jackass" cast —- including shows like "Viva La Bam," "Homewrecker," and of course, "Wildboyz." "Wildboyz" ran for just four seasons between 2003 and 2006, and saw "Jackass" cast members Chris Pontius and Steve-O traveling around the world and performing various stunts and skits that featured wild animals.
A few of the most absurd (and dangerous) stunts from this nature-themed "Jackass" spin-off include a skit wherein Pontius and Steve-O played a game of "keep-away" with a pack of hyenas, as well as a stunt where the duo dressed up as zebras in an attempt to rile up a pride of lions. In addition to aggravating the local wildlife in the name of comedy, the duo also frequently interacted with the indigenous people of each area they traveled to. At times the show could even be somewhat educational –- despite its often ludicrous subject matter.
Now that the original "Jackass" television series is being rebooted through Paramount+, there will no doubt be questions raised about whether or not "Wildboyz" could see a similar return in the future. Fortunately, fans online have been very clear about whether or not they'd enjoy a reboot of the spin-off show.
Fans would absolutely love a Wildboyz reboot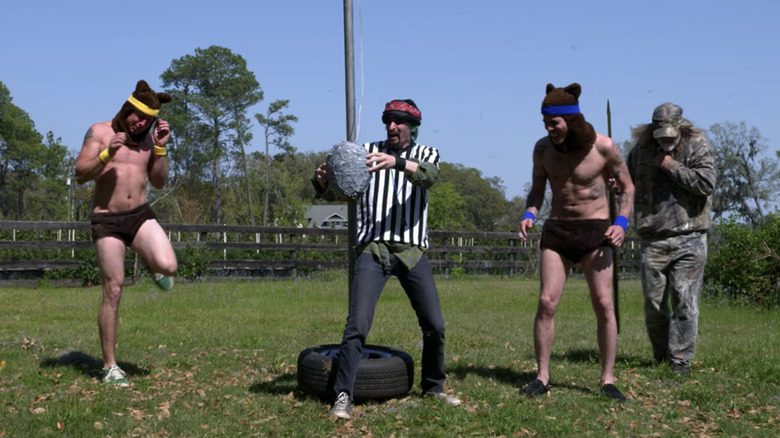 Paramount Pictures
Fans on Reddit have made it abundantly clear that they would absolutely love a "Wildboyz" reboot, especially if it included original castmembers Chris Pontius and Steve-O. "I think they should make another wildboyz," wrote u/completeditmate. "That would be great." "I agree! Wildboyz was so much fun and Pontius & Steve-o make such an awesome/funny as hell team!" echoed u/Remmus13502.
In the above thread, viewers were extremely vocal in their praise of the series and in their enthusiasm about a potential reboot, with some even going so far as to say that "Wildboyz" was even more enjoyable than "Jackass" itself. "I actually like wildboyz better than the original series," wrote someone else in another thread. "Because Steve o and Chris have great comedic chemistry. I laugh way more at wildboyz."
It seems like fans aren't the only ones who would be excited by a possible "Wildboyz" reboot, as Pontius himself has claimed that he would love to do another "Wildboyz" series, though he clarified that he would like to get Johnny Knoxville involved if they were to redo the show. In any case, it's clear that there is plenty of interest from fans and cast alike for a potential reboot.