Chris Pontius Finally Reveals If He'd Do A Wildboyz Reboot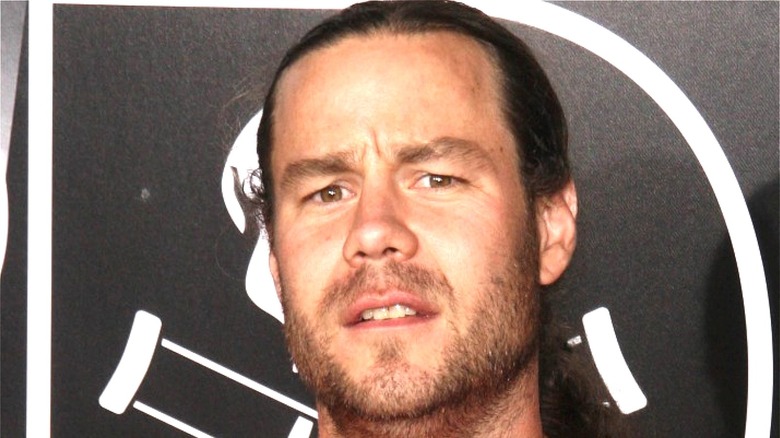 S. Bukley/Shutterstock
It's official: "Jackass Forever" is taking the world by storm. Despite the fact that the "Jackass" team hasn't produced a film in over a decade, their new movie grossed $23.5 million during its opening weekend, topping the mega-budget spectacle "Moonfall" (via The Hollywood Reporter) The critical response to "Jackass: Forever" has been similarly spectacular. The film currently holds an 85% critical rating on Rotten Tomatoes, while its audience rating sits at 93%.
The film is as much a reunion as it is a return-to-form for the infamous stunt team, with "Jackass" icons like Johnny Knoxville, Steve-O, and Wee Man returning to the big screen and picking up right where they left off. Also returning is Chris Pontius, another member of the original "Jackass" crew who was always willing to put his body on the line for the audiences' amusement. Pontius and Knoxville recently took to Reddit to promote the new movie by answering questions from fans, and it was during this Ask Me Anything that Pontius revealed his true feelings about doing a reboot of the "Jackass" spin-off series "Wildboyz." 
Pontius says he would love to work on a Wildboyz reboot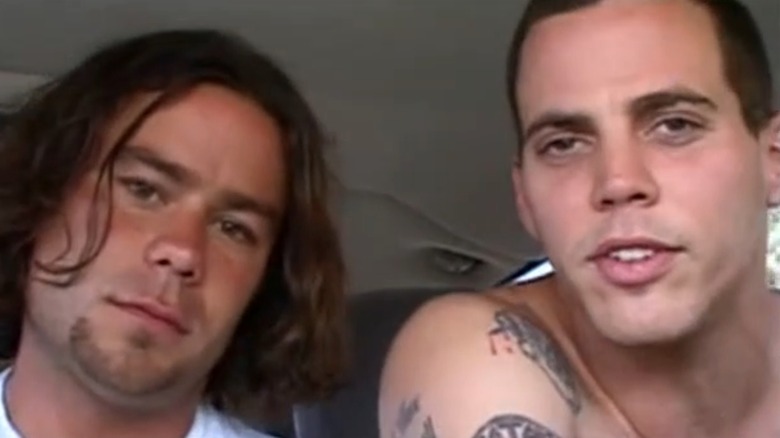 MTV
The question about "Wildboyz" was asked by Redditor u/FoxMcLOUD420, who said, "What are the chances of a Wildboyz reboot?" Chris Pontius replied, "I would love to do a Wildboyz reboot, I don't think it would be called Wildboyz, but I would love to do another nature/adventure show. And I want Knoxville to be on it with me."
"Wildboyz" was a series that aired on MTV from 2003 to 2006, which acted as a spin-off to the original "Jackass" TV show. The show starred Pontius and Steve-O as they traveled the world and learned about the local animals and plant life, all the while getting up to the kind of antics that made them famous on "Jackass." Some of the more memorable stunts involved dressing up like zebras in order to attract a pack of lions, jumping into the water beside a great white shark while dressed as seals, and allowing Pontius to be bitten by a black bear. It's certainly interesting to imagine the two stuntmen returning to their wild antics once more –- especially since they've aged considerably since the last time "Wildboyz" was filmed.
While "Jackass: Forever" might be the end of the "Jackass" franchise as we know it, fans will no doubt hold out hope that Pontius does return at some point in a "Wildboyz" reboot.