How Paget Brewster Really Feels About The Criminal Minds Reboot Without Matthew Gray Gubler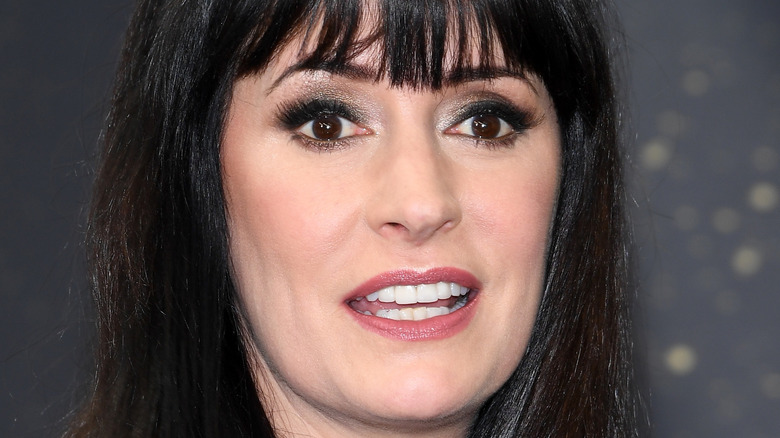 Pascal Le Segretain/Getty Images
Over the course of its 15-season run on CBS, the hit procedural drama "Criminal Minds" made great sport of taking television viewers into the darker recesses of the human psyche. It, of course, did so in service of bolstering thrilling narratives that pitted a crack unit of FBI profilers against the most violent criminal offenders on the planet. During its heyday, "Criminal Minds" used that setup to conjure some of the stronger characters in the small screen landscape. And yes, those characters played a big part in keeping the show's fiercely loyal fanbase coming back from week to week through the show's 2020 finale.
Fans of "Criminal Minds" were understandably bummed when it ended. They were likely ecstatic, however, when CBS recently announced it was green-lighting a series revival for their streaming partner Paramount+ (per Deadline). That revival will presumably make its premiere sometime in 2023, and do so with six previous cast members in tow, including Paget Brewster, Joe Mantegna, A. J. Cook, Aisha Tyler, Kirsten Vangsness, and Adam Rodriguez. Noticeably absent from the cast list is Matthew Gray Gubler, who portrayed fan-favorite profiler Spencer Reid in all 15 seasons of "Criminal Minds." While it remains unclear exactly why Gubler is opting not to return, his absence was recently addressed by Brewster herself. 
Brewster says Gubler will be missed, but she understands why he's not coming back
Paget Brewster's comments regarding Matthew Gray Gubler's absence from the "Criminal Minds" revival series came during a Looper interview promoting her film "Hypochondriac." The co-stars clearly formed a strong bond during their time on the show, with Gubler even confirming via a Twitter post he'd become an ordained minister to officiate Brewster's real-life wedding to Steve Damstra in 2014. And indeed, Brewster admitted it will be unusual to do the show without Gubler. She also understands why he didn't want to come back, particularly as he was the only "Criminal Minds" cast member to appear in every single episode of the show. "He did 15 years straight through," Brewster noted, adding, "From [age] 25 to 40, the guy was on one show... He was never able to go do other stuff, so I understand."
Brewster also pointed out that her own years-long absence from "Criminal Minds" was very beneficial to her as, "I got to do a ton of other things that enriched my life and my resume, and my education." Disappointment aside, Brewster is apparently still holding out hope that her old co-star will have a change of heart and come back to the BAU family, stating, "I'm hoping he changes his mind." There's little doubt longtime fans of "Criminal Minds" are hoping Gubler changes his mind as well, 'cause the show just won't be the same without Spencer Reid's piercing insights and infamously verbose information dumps. 
Matthew Gray Gubler has indeed been busy doing other stuff since Criminal Minds ended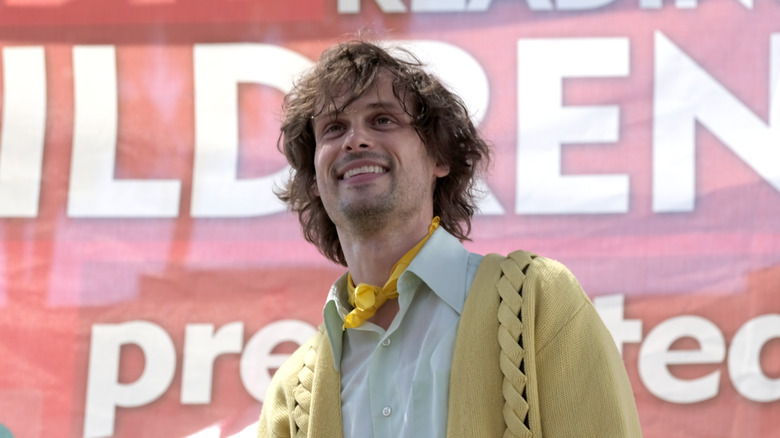 Sarah Morris/Getty Images
Matthew Gray Gubler is a graduate of the NYU Tisch School where he'd studied to be a film director, and he even directed numerous episodes of "Criminal Minds" over the years, including favorites like "Mr. Scratch," and "Elliott's Pond." While he's yet to line up a directing gig since leaving "Criminal Minds" behind, there's little reason to think his days of calling shots behind the camera are over. But even as he waits for the right directorial project to present itself, Gubler has kept plenty busy.
Not surprisingly, the former "Criminal Minds" star has continued to work as an actor, appearing in the Netflix film "Horse Girl," the 2021 horror comedy "King Knight," and the Hulu comedy hit "Dollface." Gubler also took some time to write and hand-illustrate the children's book "Rumple Buttercup: A story of Bananas, Belonging and Being Yourself." As the multi-hyphenate talent told Parade in 2019, he wrote the book about a peculiar monster "... for anyone who's ever felt like they didn't quite fit in." Gubler continued, "My hope in writing the book was to find a way to give the world a 136-page hug."
Gubler's fans, and presumably their kids, returned that hug by helping make "Rumple Buttercup" a New York Times Best Seller, with the book landing in the No. 1 slot shortly after release. As for what's ahead, Gubler seems open to any and every opportunity, save, of course, for a "Criminal Minds" return.