Tim Roth Reminisces About The Joy Of Working With Quentin Tarantino - Exclusive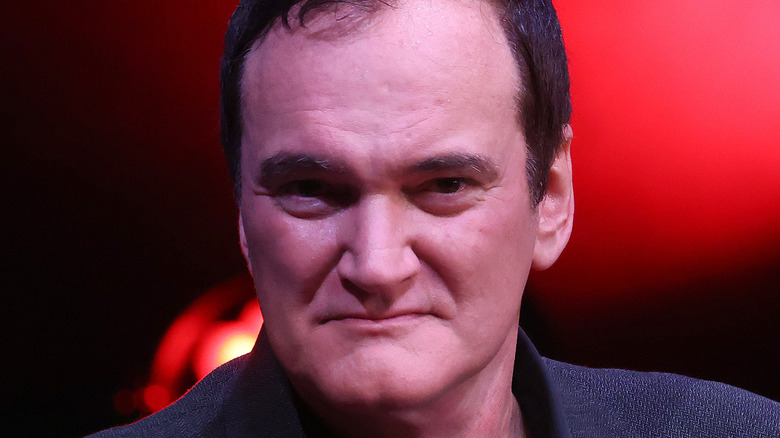 Franco Origlia/Getty Images
Quentin Tarantino may be a household name now, but when Tim Roth first worked with him on his 1992 directorial debut "Reservoir Dogs," no one knew his unique voice would leave an indelible mark on the pop culture landscape. Yet Roth remembers getting the "Reservoir Dogs" script and knowing after reading just a few pages that he wanted to be a part of the film, a sign of Tarantino's undeniable talent.
Today, Roth has collaborated with the filmmaker multiple times. While he's perhaps best known for his roles as Pumpkin to Amanda Plummer's Honey Bunny in "Pulp Fiction" and Mr. Orange in "Reservoir Dogs," he's also appeared in "Four Rooms" and "The Hateful Eight." He even filmed scenes for the auteur's "Once Upon a Time in Hollywood" that unfortunately didn't make it into the final film. In a conversation with Looper, Roth detailed his long working relationship with Tarantino and expressed his desire to work with him again.
An extraordinary collaboration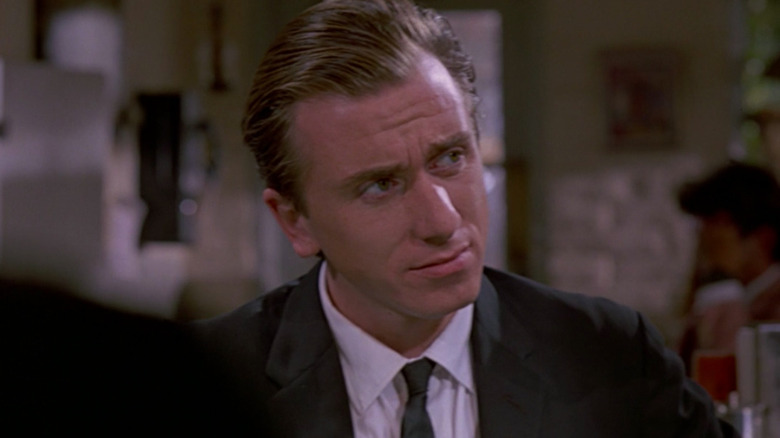 Miramax
Even though Quentin Tarantino hadn't made a film when Tim Roth was cast in "Reservoir Dogs," he suggested Tarantino already had the mindset of a great writer and director. "The thing that's changed about Quentin is that he now has the experience that he didn't have. But in a way, he always had it," Roth observed. "He'd been making films for a long time [in his head] before he made his first film. But his experience, his actual experience with the camera making his film, that was his first one. I don't think he's changed. What we are looking at is somebody who's been given the space to make the films that he's always wanted to make, and his horizons are limitless."
Roth noted that he and the other actors who've appeared in multiple Tarantino films consider themselves part of his troupe and are always excited to learn about his latest project. "We wait as a gang. His actors — if you're lucky enough to consider yourself one of his actors — we wait for the phone to ring, and we hope it's going to," Roth revealed. "It is the gang that he creates as he goes. He adds to that, this incredible stable of actors that he takes with him on these journeys."
Roth remains incredibly enthusiastic about collaborating with Tarantino and suggested that his experience with the filmmaker has inspired him to continue to seek out first-time directors to work with, including Andrew Semans — the writer and director of Roth's recent psychological thriller, "Resurrection." "[Tarantino]'s an extraordinary filmmaker, but that's the first-time director ... and I've worked with many," Roth reflected. "It's been a thing that I've always wanted to do and still do, which is [working with] first-time, new talent, new storytelling."
"Resurrection" is currently available in theaters and On Demand and will be coming to Shudder in November.