How NCIS Fans Really Felt About Millie Bobby Brown's Villainous Role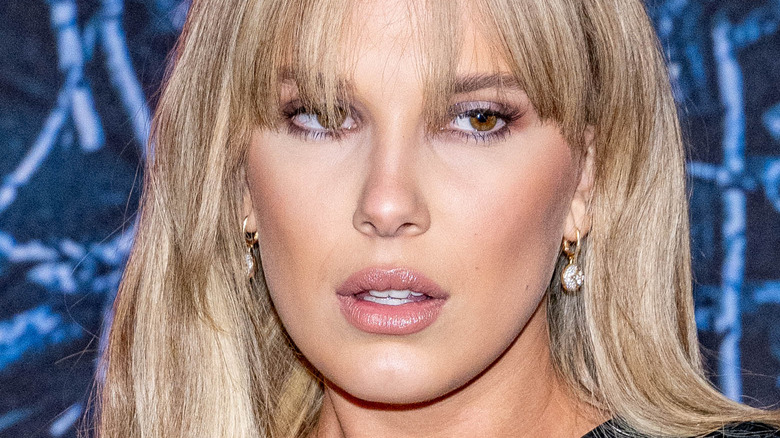 Roy Rochlin/Getty Images
After nearly two decades on the air, the flagship series of the "NCIS" franchise is still running on CBS. Of course, even with Mark Harmon's exit as the iconic Leroy Jethro Gibbs, it's not especially surprising that CBS opted to renew for series for Season 20 (via TVLine). It makes sense, given that the series has been CBS' most popular television show for years now (via TVInsider).
Although the procedural series might not be the prestige drama that critics clamor for every season, it has also managed to attract a wide array of talented performers over the years. In addition to its main cast members, the series is known for a variety of notable villains. For example, in Season 9, Harper Dearing is played by character actor Richard Schiff. In fact, a guest role on "NCIS" can sometimes serve as a proving ground for up-and-coming actors.
In Season 3, Episode 13 ("Deception"), Zac Efron and Jesse Plemons both appeared in relatively small roles. Notably, they're not the only big stars to pick up brief roles on the long-running CBS drama. In fact, in Season 12, there is one character everyone forgets Millie Bobby Brown played. Interestingly, Brown's role as the surprise villain caused quite a stir among fans.
Fans think Millie Bobby Brown is the creepiest villain in NCIS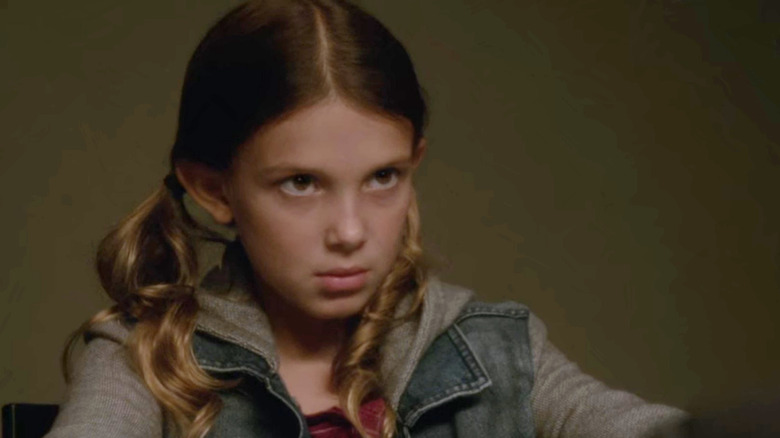 CBS
In "NCIS" Season 12, Episode 6 ("Parental Guidance Suggested"), Millie Bobby Brown portrays Rachel Barnes, a young girl who no one would ever suspect of a grisly murder. However, Barnes is actually one of the most cold-blooded killers in all of "NCIS" history. Having murdered a Navy Seal's wife, Barnes proceeds to show no remorse for it whatsoever.
According to a recent Reddit thread, fans of "NCIS" think that Brown's character is the show's creepiest villain to date. In their starting post, u/mintycrash initiated the conversation by asking the questions, "Who do you think was the creepiest villain on NCIS? Why?" In a quick response, u/mchollahan replied that Brown's character is the most unsettling to them. "There's something about a completely unremorseful child that gets to me," they said.
Other fans supported that sentiment, including u/dra9nfly, who explained, "I second this ... There were a lot of evil villains, but she was the creepiest for sure because [you] don't expect that level of evil from a child." In another comment, u/Macdaddyya pointed out that it probably shocked Gibbs to his core. "I can't imagine what was going through Gibbs' mind when he realized it was her," they noted. 
Shortly after appearing in NCIS, Brown went on to guest spots on two other popular television series, "Modern Family" and "Grey's Anatomy". In 2015, Brown landed her star-making role as Eleven in "Stranger Things." For her role in the science fiction Netflix series, she has been nominated for two Primetime Emmy Awards.