The Bizarre Method Antoine Fuqua Used To Shoot The Guilty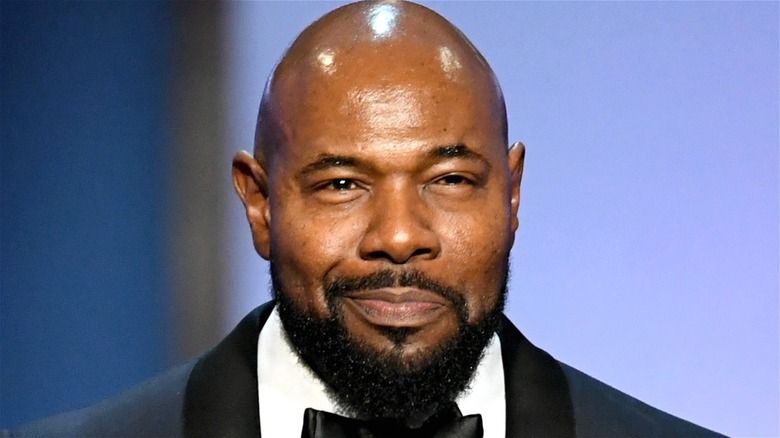 Kevin Winter/Getty Images for WarnerMedia
Even if you don't follow TV and movie news at all, you're probably aware of the profound effects the COVID-19 pandemic has had on entertainment. When the coronavirus made it extremely dangerous for people to gather in enclosed spaces, it forced both movie and TV productions to rethink how they make their shows. Naturally, that led to strange and unfamiliar working conditions, ones that could only happen in 2020 and 2021. (And hopefully not beyond.) 
Now that we're about 18 months into this new paradigm, movies that were filmed entirely under pandemic conditions are being released. One of those movies is the upcoming Netflix psychological thriller "The Guilty," which stars Jake Gyllenhaal and is directed by Antoine Fuqua ("Training Day," "The Equalizer"). Gyllenhaal plays Joe Bayler, a former cop who's demoted to 9-1-1 operator. During a shift, Joe receives a call from a woman who's been abducted, leaving him to piece together her location.
Based on the logline, "The Guilty" would seem to be the ideal movie to film during a pandemic. It takes place nearly entirely in one location, and most of the cast only appears via phone calls. But when "The Guilty" went into production in late 2020, COVID-19 nearly derailed the whole thing.
Here's how Fuqua and company avoided a shutdown and completed the production.
While filming The Guilty, Antoine Fuqua and Jake Gyllenhaal didn't even meet in person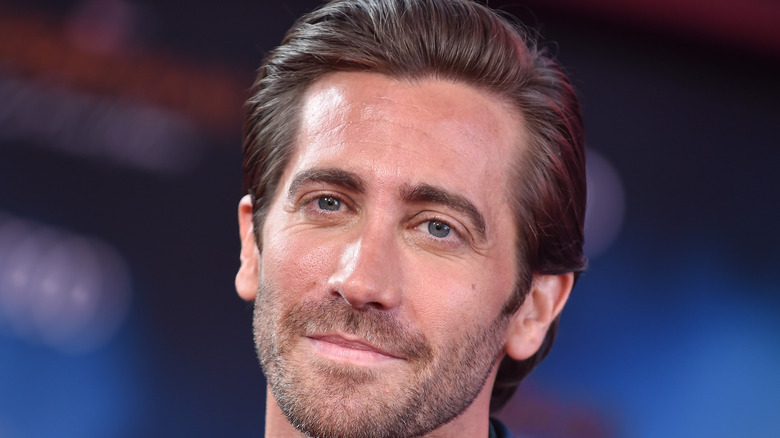 DFree/Shutterstock
Jake Gyllenhaal talked about the unusual production of "The Guilty" in an interview with Entertainment Weekly. In late 2020, just two days before production was set to begin, one of Fuqua's close contacts contracted COVID-19. Fuqua himself tested negative multiple times, but the situation was still unsafe.
"What seemed advantageous at the time ended up being a bit of a curse," Gyllenhaal said. "They were talking about shutting Los Angeles down almost every day. So, because Antoine subsequently tested negative for days afterwards, we decided to get a van that was outfitted with screens and park him a block away, hardwired to the stage where we were shooting. We'd FaceTime each other after these 25-minute long takes. He'd give me direction, I'd take it down, we'd do another take. We never saw each other in-person the entire shoot."
COVID-19 has affected hundreds of movies and TV shows, but this one might feel like a pandemic movie more than most. "The Guilty" will have a limited theatrical release on September 24, 2021 before it premieres on Netflix on October 1.