38% Of MCU Fans Want To See Ryan Gosling Play This Marvel Character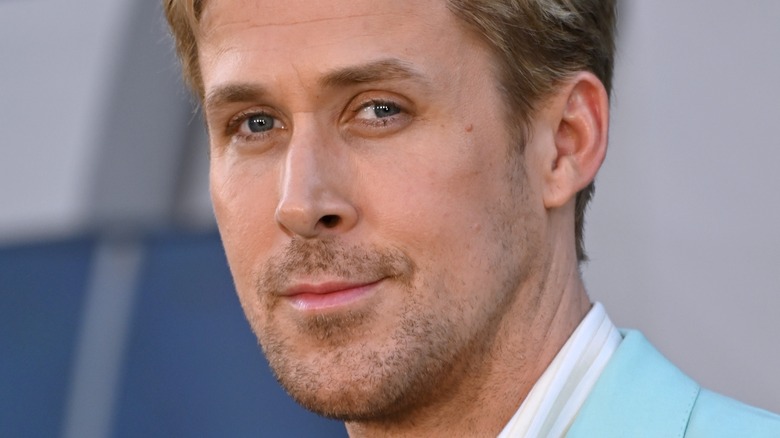 Featureflash Photo Agency/Shutterstock
Fan casting in the MCU is a tradition at this point, as the fandom tends to focus on what and who's next as opposed to what's going on right now. For example, John Krasinski was fan cast as Reed Richards of the Fantastic Four years ago, and to the delight of those who wished it, "The Office" alum played the genius in "Doctor Strange in the Multiverse of Madness." If he returns to the role in the upcoming "Fantastic Four" film remains to be seen. Now fans have set their sights on another actor. 
Many MCU fans are desperately hoping to see Ryan Gosling join the cinematic universe, but the fandom is divided over who he should play. In 2019, Just Jared snagged photos of Gosling having lunch with Taiki Waititi, causing many to believe the actor would appear in "Thor: Love and Thunder." That obviously never came to fruition, but once the rumor mill began brewing two years ago, the discussion surrounding a potential Gosling MCU casting has only grown.
Looper polled our readers to see what Marvel Comics role they'd love to see Gosling bring to the MCU. We picked our selections based on fan castings and Marvel characters most rumored to appear on the big screen soon. The results are in...
MCU fans are all about Ryan Gosling as Ghost Rider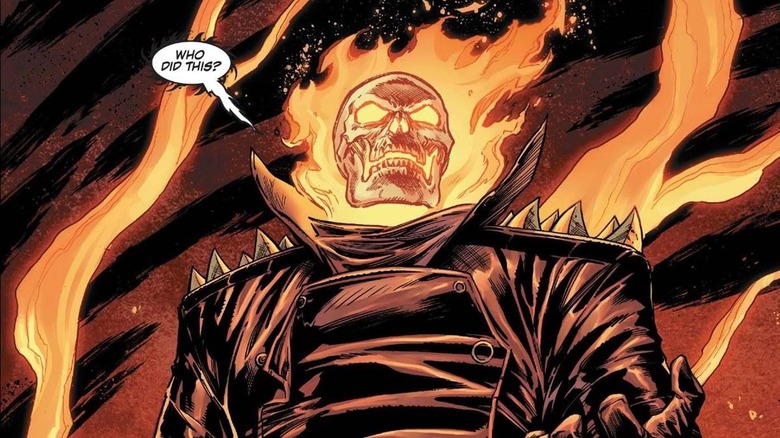 Marvel Comics
Over 600 US residents took our poll, as MCU fans chose between five different characters they might like to see Ryan Gosling play. Over 38% of respondents chose Johnny Blaze as who they're hoping to see the actor portray. This shouldn't come as much of a surprise, as Gosling has talked about wanting to play Ghost Rider publicly. When chatting with Josh Horowitz of MTV News, he admitted he was interested in Ghost Rider, prompting Kevin Feige to respond. "Ryan's amazing. I'd love to find a place for him in the MCU," the studio head told Horowitz at SDCC 2022. At the time of this publication, there is no confirmation that a Ghost Rider project is in the works at Marvel Studios.
Landing second in our poll is the Human Torch, aka Johnny Storm, with just over 26% of the vote. Two Johnny's with awesome last names back-to-back, whaddya know? The "Fantastic Four" film is finally confirmed, which will debut in Phase 6 of the MCU. For now, we have no idea who is playing who in the flick, but it looks like some MCU fans are pulling for Gosling as the Human Torch. This hope might be a bit of a stretch as the actor is in his 40s, and Johnny is in his late 20s or early 30s. That's just a small speed bump to get over, should Gosling ever be cast as the hero.
Some are hoping to see Gosling as an X-Men member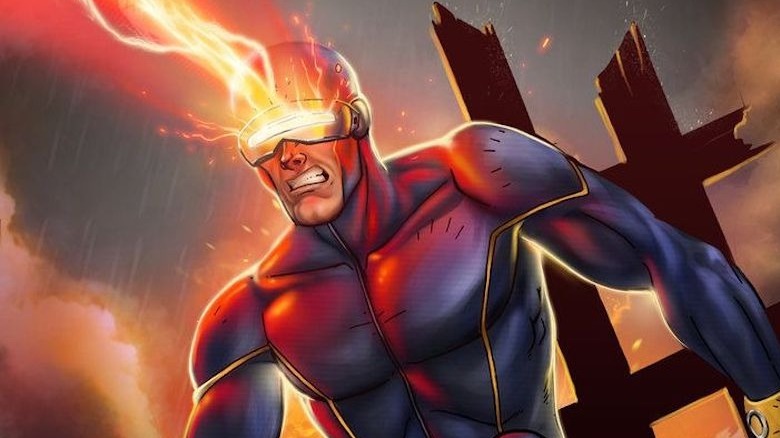 Marvel Comics
Falling in the middle of our poll is Cyclops, with 19% of poll-takers hoping Ryan Gosling is cast as the X-Men member. Mutants are coming to the MCU, as Kevin Feige confirmed at SDCC 2019, but when is still up in the air. Scott Summers is one of the founding members of the X-Men, so whenever this group makes its MCU debut, you can bet Cyclops will be a part of it.
Nova lands in fourth place on our poll with a little over 11% of the vote. There have been rumors about Gosling playing Richard Rider, but he has admitted he knows nothing about this. Gosling told Josh Horowitz he's always asked about Nova, but he has no idea where those rumors came from. According to Deadline, a Nova project was confirmed in March, with "Moon Knight" writer Sabir Pirzada attached. Richard Rider is a member of the Nova Corps, a group we met in 2014's "Guardians of the Galaxy." Unfortunately, Thanos (Josh Brolin) decimated Xandar somewhere before "Avengers: Infinity War," killing off all the Nova Corps members — but it looks like one survived.
And last but not least, our poll showed that 4.5% of voters elected Beta Ray Bill as the character they want to see Gosling play in the MCU. This fan casting began when Gosling and Taiki Waititi had their lunch two years ago, but the idea has been diminishing since Gosling and Beta Ray Bill were nowhere to be seen in "Thor: Love and Thunder."
With Gosling admitting he'd love to join the MCU and Feige saying he wants to find a place for him, the actor's future casting is inevitable at this point.