Ryan Gosling's Ghost Rider Pitch Is Actually Making Kevin Feige Drool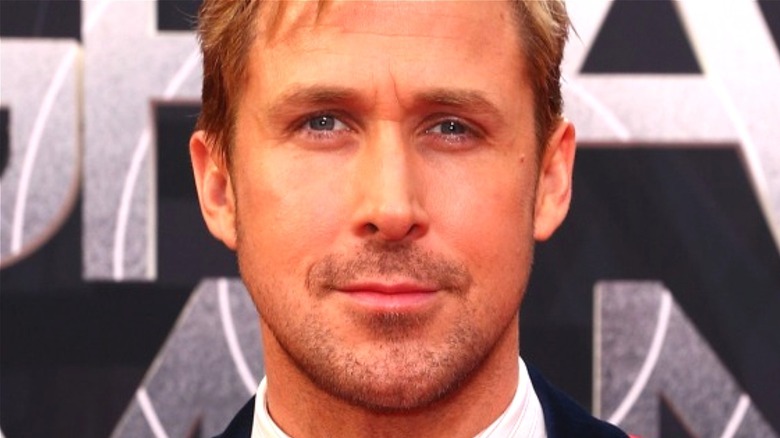 Sebastian Reuter/Getty
While promoting Netflix's "The Gray Man," actor Ryan Gosling recently found himself making headlines. Amidst the usual discussions about his most recent film, Gosling also offered a few hints about some of his upcoming projects, including the Greta Gerwig-directed "Barbie." In June, Warner Bros. offered audiences their first in-character look at the actor as Ken — complete with bleach blonde hair and titular underwear.
Of course, the comment that seemed to get the most attention from fans of the Marvel Cinematic Universe had little to nothing to do with "The Gray Man" or "Barbie." During an interview with MTV News, Gosling shut down rumors that he is in talks to play the MCU's first live-action adaptation of Nova, but he also noted that he would be interested in playing a superhero if it was the right fit. Then, MTV News interviewer Josh Horowitz took to Twitter to reveal that Gosling had reached out to him post-interview to tell him the one superhero he would like to play: Ghost Rider.
Naturally, MCU fans and Gosling fans alike have reacted to the news with giddy glee. And now, another person of note is throwing in their opinion on the casting idea — and it's none other than Marvel Studios President Kevin Feige.
Kevin Feige sounds supportive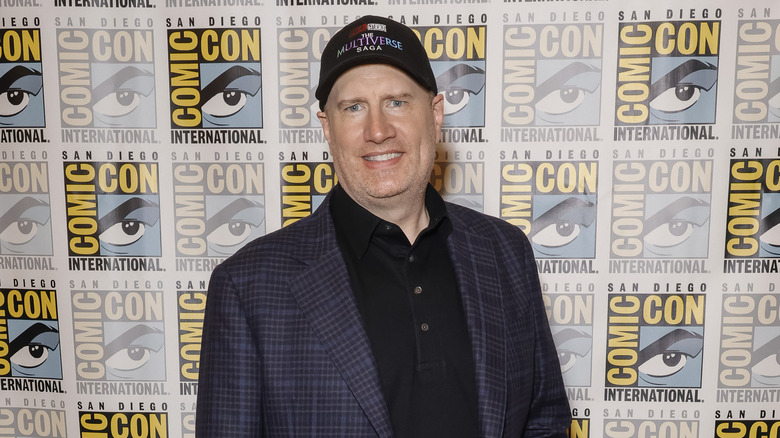 Frazer Harrison/Getty Images
During interviews at San Diego Comic-Con, Marvel Studios President Kevin Feige responded to Ryan Gosling's declaration that he would be interested in playing Ghost Rider. Only shortly after Gosling shared his wishes, MTV News reporter Josh Horowitz was back on another red carpet telling Feige about the actor's recent disclosure. Feige, for one, was pleased to hear the news. Feige responded, "Ryan's amazing. I'd love to find a place for him in the MCU." 
In fact, Feige continued to focus on Gosling after Horowitz added that "The Walking Dead" actor Norman Reedus has also expressed interest in the role. Feige specifically referenced a recent viral photo of Gosling as Ken for the "Barbie" film as reason enough to cast him in a film. The Marvel president said, "He's dressed up as Ken on Venice Beach and he gets more press than giant movies coming out that weekend. It's amazing."
Of course, if Feige and the rest of the Marvel team were to follow through on a Gosling-starring Ghost Rider movie, it would be following in the footsteps of 2007's "Ghost Rider," starring Nicholas Cage and Eva Mendes (who, coincidentally, is Gosling's real-life romantic partner). A sequel, "Ghost Rider: Spirit of Vengeance," came out in 2011. Both films received poor reviews — the first has a 26% Tomatometer score on Rotten Tomatoes, while the second has just an 18% approval rating.