Oscar Isaac May Not Be As Finished With Star Wars As We Thought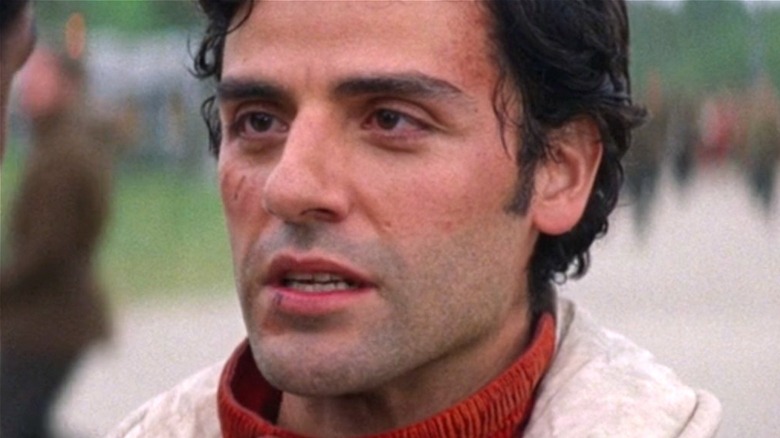 Walt Disney Studios Motion Pictures
It appears that Oscar Isaac is attempting to pull a Jedi mind trick on "Star Wars" fans. In a new interview, the former Skywalker saga star offered up a surprisingly hopeful and optimistic statement about his future as Poe Dameron, which is a far cry from what the actor's been spouting since leaving the galaxy far, far away.
"It's not really what I set out to do," Isaac once said in an interview when asked about his time in the "Star Wars" universe.  "What I set out to do was to make handmade movies, and to work with people that inspire me." In fact, the "Dune" and "Ex Machina" actor even jokingly indicated he would only return to Star Wars under one condition: "If I need another house or something." Oof. If that wasn't bad enough, Isaac took this sentiment a step further in another 2021 interview during the promotion of his movie "The Card Counter." "I've been in green-screen space land for quite a few years," Isaac said (via Variety), "and I was desperate to do a character study."
When first looking at Isaac's quotes back in 2021 and prior interviews, it didn't seem like the "Moon Knight" star wanted to go anywhere near the Dameron character again anytime soon. Fast forward to August 2022, however, and it seems that his stance on Disney, playing Dameron, and the "Star Wars" franchise as a whole, has changed completely. 
Isaac says he's 'so open' to more Star Wars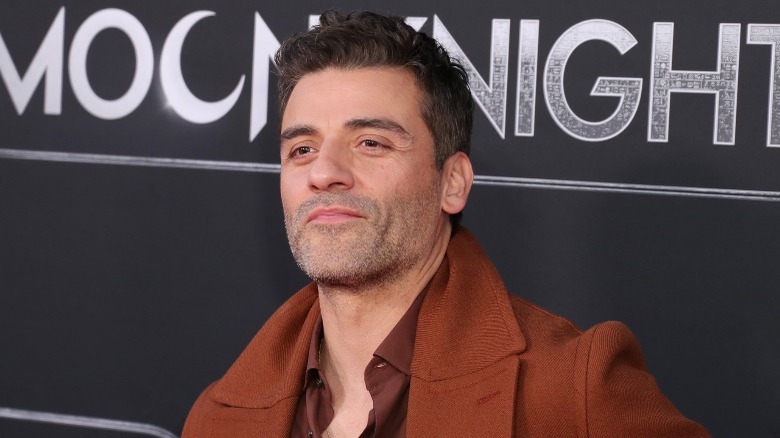 Leon Bennett/Getty Images
Speaking in a new SiriusXM interview on "The Jess Cagle Show," Oscar Isaac did a Jabba the Hutt-sized 180 on his stance on future projects involving the character of Poe Dameron. Although Isaac has previously indicated a hesitancy to return to the role, it now appears that the actor is open to more adventures in a galaxy far, far away. 
"I'm open to anything. You never know," Isaac said when asked by the host about the prospect of playing the character again. "I have no real feeling one way or the other. I'm open to any good story."
Though he expressed a willingness to return to the franchise, Issac also indicated that he had more than a few things to balance on his plate at the moment. "Time is the one thing that becomes much more challenging as you get older and with kids and all that. It's like, 'Where do these things fit in?' You start realizing that there's not time for all of it." 
Still, Isaac assured viewers that he'd be happy to come back if invited onto the right project. Isaac said, "If there was a great story and a great director and [Lucasfilm president] Kathy [Kennedy] came to me and was like, 'I have this great idea,' then I'm so open to it."
Of course, if Isaac returned to the role of Poe Dameron at some point, he'd only be the latest in a long line of "Star Wars" actors to return to the franchise after a sizable break. Most recently, Ewan McGregor and Hayden Christensen reprised their respective prequel-era roles as Obi-Wan Kenobi and Anakin Skywalker (aka Darth Vader) in the Disney+ series "Obi-Wan Kenobi."