How Accurate Are The Martial Arts In Avatar: The Last Airbender?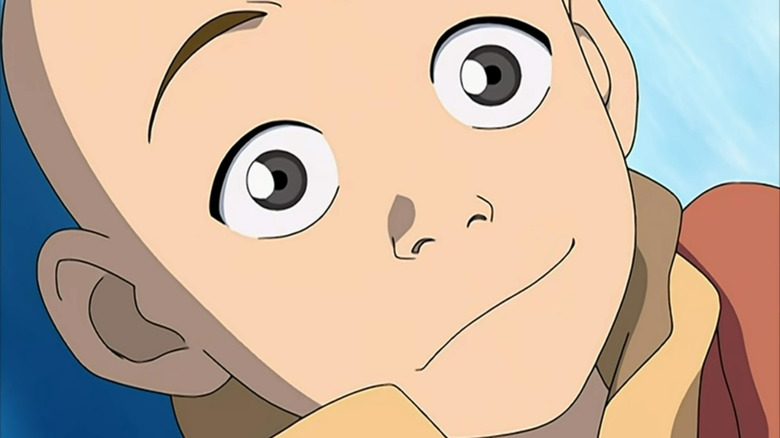 Nickelodeon
"Avatar" talk never gets old. Franchise-wide, the Nickelodeon property carries the same kind of eternal excitement as a "Lord of the Rings" fan who thinks that they're about to get to share the story of Viggo Mortensen breaking his toe. In this way, there are innumerable aspects of "Avatar: The Last Airbender" that are so compelling that it's nearly impossible to enter into a conversation about the series without broaching their truths.
For instance, what "Avatar" discussion is complete without mentioning Appa's Ghibli origins (as revealed in "Avatar: The Last Airbender — The Art of the Animated Series," via Screen Rant)? What about Momo's previous life as a compassionate monk (as revealed in the extras of Season 1, Episode 3, "The Southern Air Temple," via Inverse)? What about co-creators Michael Dante DiMartino and Bryan Konietzko vocally departing the upcoming Netflix adaptation to create their own studio under the Nickelodeon banner? That particular headline certainly caused a stir, and fans have yet to tire of discussing it.
It's a list of highly shareable hot-button topics like these that gets longer with each passing year, especially now that Avatar Studios is in full swing with the release announcements, that keeps the fandom alive with conversation. One of the highlights, even among these tentpole stories, is how "Avatar" infused each animated episode with real-world martial arts. Let's take a brief walk down memory lane to recapture the magic of that process.
An expert taught the animators martial arts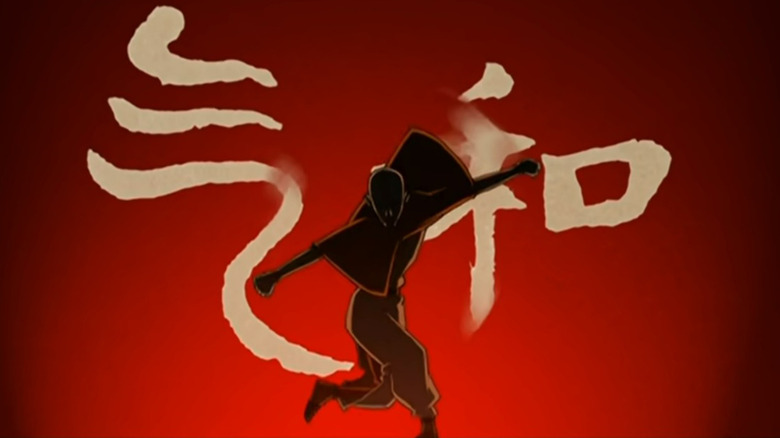 Nickelodeon
An "Avatar: The Last Airbender" Season 1 special feature titled "Avatar: Creating the Legend" showcases some of the groundwork that built the foundation for physical movement in the "Avatar" franchise. In the clip, Sifu Kisu, a martial artist, describes the consultant work that he did for the animators so that they would better understand the action they wished to feature in the series. Ultimately, he decided that the best way to ingrain the basic style into the animators' minds was to literally teach them martial arts.
It couldn't have been easy either — Sifu Kisu notes in the 2010 documentary "Avatar Spirits" that each of the four bending styles is based on a unique form. Waterbending's physicality is based on tai chi, firebending's physicality is based on Northern Shaolin, earthbending's physicality is based on Hung Ga, and airbending's physicality is based on bagua. If you're not familiar with the differences between these, simply keep in mind that, while these are all fighting styles in martial arts, they are wholly unique practices with very little overlap.
Even more specifically, certain characters in the series use martial arts forms that are unique to them. Toph (Michaela Jill Murphy), for instance, uses Chow Gar, which matches her aggressive close-range combat style. Although it takes a deeper understanding than light reading will allow to truly know what all this means, suffice it to say that the "Avatar" team, safely led by Sifu Kisul, knew exactly what they were doing, and it shows.