Futurama Fans Have A Reboot Idea That Would Put Secondary Characters In The Spotlight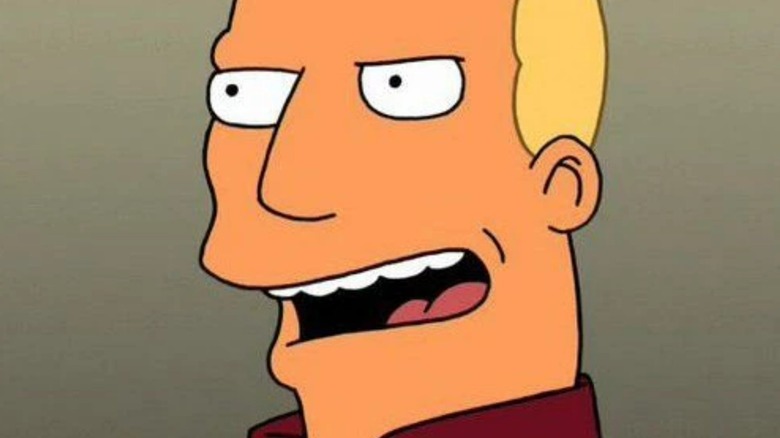 20th Century Television
"Futurama" has endured one of the most fascinating runs of any adult animated sitcom. Created in 1999 by "Simpsons" mastermind Matt Groening, the series only made it to 2003 before Fox decided to pull the plug on it. It then returned from the grave in 2008 for a brief string of new episodes, which concluded in 2009. However, their popularity convinced the folks at Comedy Central to pick the show up, where it enjoyed another run from 2010 to 2013. As it turns out, though, this isn't where the story of "Futurama" would ultimately end.
In February of 2022, the news broke that Hulu greenlit a "Futurama" revival with most of the original cast members set to return (via Variety). The concept met immediate skepticism from fans when John DiMaggio, the voice of everyone's favorite sailor-mouthed robot, Bender, turned it down due to the low salaries offered to the entire cast. Thankfully, a short while after the news of the show's comeback broke, DiMaggio and the minds behind it all managed to iron out the details of his return. With that, excitement for the revival has only increased.
As "Futurama" fans await more news about the Hulu comeback, they've gotten to work discussing what they'd like to see out of it. Some have even come up with an idea that would shift the spotlight from the main Planet Express crew to the often-overlooked side characters.
Fans are highly interested in episodes focused on secondary characters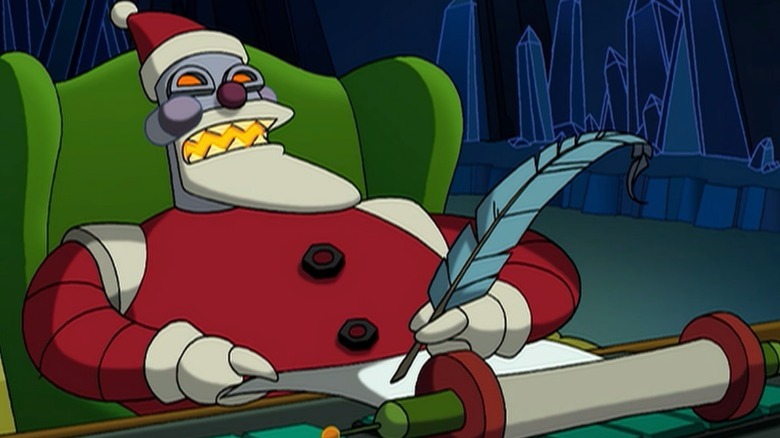 Fox
In the wake of the news concerning the return of "Futurama," Redditor u/LevelSimple1209 tossed out an idea that could spice up the next batch of episodes a bit. They explain that they'd like to see the occasional episode focusing on minor players such as Elzar (DiMaggio) and the entire Wong family as they go about a variety of self-contained adventures. The vast majority of their fellow community members agreed that this concept could yield some fun results, with many expressing that they'd like to see an episode focused on Robot Santa (DiMaggio) — particularly detailing his origins or what he does outside of the holiday season.
Given how recognizable many of the secondary characters on "Futurama" are, one has to imagine that giving them a spotlight of their own for an episode or two would turn out great. Besides, this approach certainly isn't anything new in the world of iconic cartoons. For example, look no further than the Cartoon Network favorite "Adventure Time," which ended in 2018 but returned years after on HBO Max via a series of specials titled "Adventure Time: Distant Lands." Leads Finn (Jeremy Shada) and Jake (DiMaggio) still appeared, but fan-favorite supporting cast members like BMO (Niki Yang), Peppermint Butler (Steve Little), and more took center stage on adventures of their own that most fans enjoyed.
Promoting minor characters to a major spot worked well for shows like "Adventure Time," so it stands to reason that the immensely popular "Futurama" would find success if it did so during its Hulu revival.